Kensington pump track/dirt jumps
I've been spending a bit of time these past few months looking for new places to ride around Victoria for when the weather improves.  There are a bunch of places that have been cool, but damaged by rain, like Heathcote for example, and there's a few public pump track/jump parks along the road between Ballarat and Geelong (There's Teesdale, Rokewood, Linton and Smythesdale) which were fun, but I'm not sure if I would go back there again.
The latest that I have found that's opened recently is Kensington. There's two areas to ride, a large pump track that's about a 25 second loop, which is quite the work out for a pump track. And there's some nice dirt jump style table tops, dirt jump style because they steep take off and landing and are quite close to each other. There's nothing massive, it perfect for building up confidence on the bike and having some fun.
The park has toilets and BBQ facilities as well as some and a fair bit of shade and a large skate park near by.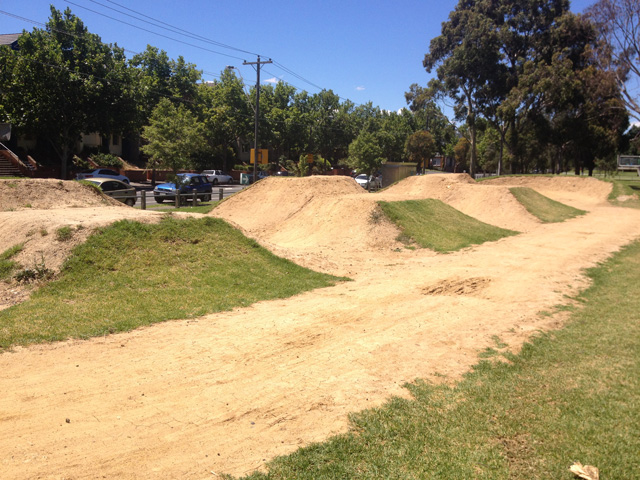 I'm sure I'll be doing a few sessions down there over the coming months.
The address is
JJ Holland Park
Kensington Rd & Childers St
Kensington
Victoria
Posted in: News