Logan City's new PROSTART gate
Glenn Codega from Logan City BMX Academy sent us this article about their recent PROSTART install, check it out.
LOGAN CITY BMX ACADEMY will never be the same with the recent Installation of PROSTART – the world's safest BMX Gate and a lot more…
With many personal projects in the pipeline my biggest challenge to date has been to leave the Logan City community a legacy that will last forever.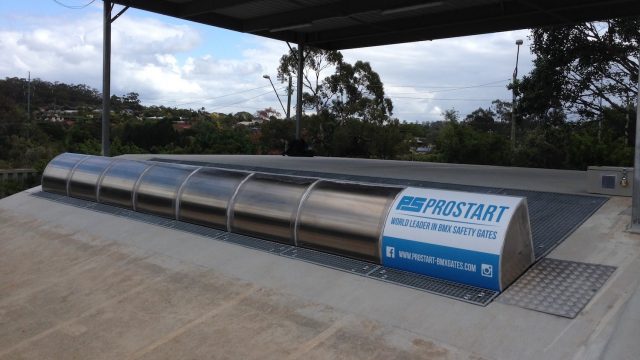 In short this story begins back in 2001 where I needed a place to train for Dew tour's (now known as SX BMX Racing today) Unfortunately my local bush Trails were not cutting it at the time.
Another driving factor was to resurrect a historic BMX Track that excited me to DO BMX when I was a youngster.
It was meant to be, as the discarded club was severely under threat of potentially being flattened and turned into a soccer field or car park for the local soccer club.
I soon convinced the organisations involved that the BMX track would stay and I would ensure its success.
Being 21yrs of age, fighting for a lease agreement, Incorporating through BMXA, submitting plans and writing the applications to be successful with a $50,000 grant was a big deal.
So I arranged the best team I could find to create a concrete starting hill with cover,  a Madill starting gate system and massive earthworks from a good friend and legendary trail digger. I soon DISCOVERED this project was going to take a lot more finance than I anticipated.
The club was to struggle for many many years due to my severe underestimations of what it really takes to build a successful riding establishment that could withstand the issues that have been destroying BMX clubs around the nation for years.
Adding more to the challenge LCBMXA is located within a Zone that offers 13 other well established BMX Clubs all within a 2hr drive.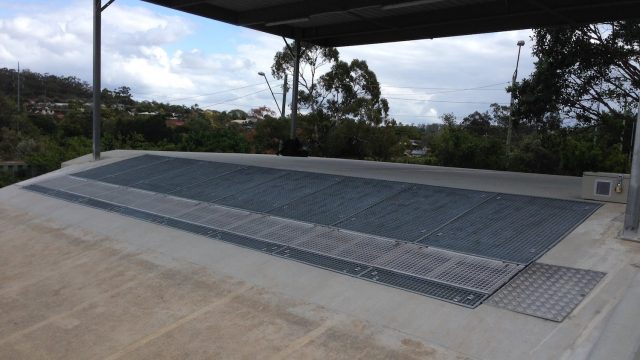 Becoming just another BMX Club would never have worked so I persisted to create a world class training facility that could offer world class bicycle training for those that seek progressional development.
This quest has now become the catalyst to what's only just begun. The persistent work has now provided me with a Blueprint that simplifies BMX and provides the Logan City community an awesome activity that has positive impact on kids lives with minimal effort from Club Volunteers.
Retaining members was the most difficult due to the amount of options so we became experts at introducing thousands of youngsters to try BMX so the club could financially stay afloat until the clubs infrastructure could be improved.
One hurdle at a time:
Managing facility water flow (downhill track)
No Irrigation
Massive turns with no ashplate
No Lights
No Canteen to capture revenue
Minimal government support  – Tough Councillor.
The list goes on…
Gates, Coaching, Club Racing and especially large events has always required a lot of attention to detail and if done incorrectly things could break, riders safety could be at risk or the club could easily go broke making it extremely risky and too taxing for volunteers to feel comfortable to assist.
A BMX Club is as only as good as it's volunteers and I have to thank every volunteer that has contributed to this facility over its time. Volunteers are the heartbeat of BMX and are extremely valuable and very hard to find.
There is no doubt BMX Club's lack resources and the support to make BMX easy. I believe if clubs have a simple approach kids will enjoy BMX more and Clubs will have less political battles and more time offering better services.
As the infrastructure improves the easier and more powerful the Academy becomes.
LCBMXA has now built a reputation within its community for offering the best introduction to BMX that inspires kids to become passionate about something that gives them the desire to discover more about it.
State and Local Government have finally discovered how many kids are getting hooked on BMX riding and are supporting us all the way based on results not talked up applications that fail to execute.
Understanding the BMX track is a clubs only assist, my research started 3yrs ago to find a professional gate solution and found 3 major brands.
The one that got my attention was a French made gate called PROSTART.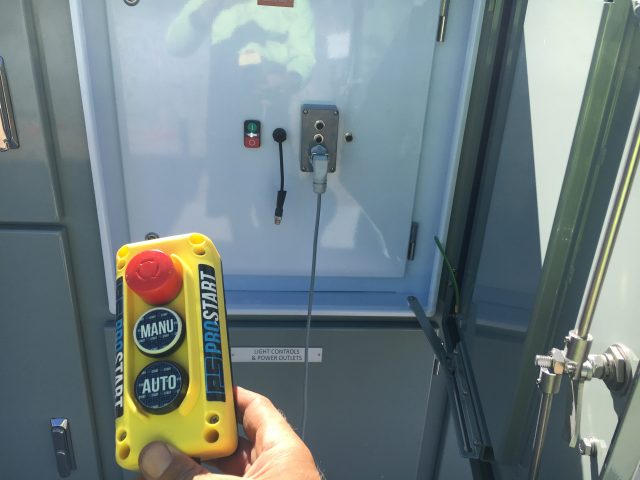 The product supplied, delivered and installed for less than $35,000AUD depending on options. Freight & Installation Included.
(Ensure to Connect with a freight forwarding group to assist with Customs Clearances)
The Standard Gate Checklist.
Ensure you have a quality compressor turned on and working in a convenient location.
Check oil level
Drain water in tank
Inspect for air leaks
Check air filters, clean or replace
Check and tighten all bolts
Service and check annually
Ram servicing, upgrading dampers, loud smashing gate, gate starter risks, slow gate, fast gate, scaring young kids, duty of care, limited training features, constantly setting up and packing away, you get my point.  It didn't make sense investing in a system that's potentially outdated.
PRO START
Owner, flies from France to install the entire system.
No Compressor
Safest Gate in BMX
Autopilot GATE drop sequences
Athlete Timing options  – Selective Gate drop options and in built training programs.
Bluetooth connectivity
Same drop every time
Minimal Maintenance
TURN ON, Hang and plug lights and you're doing BMX with timing.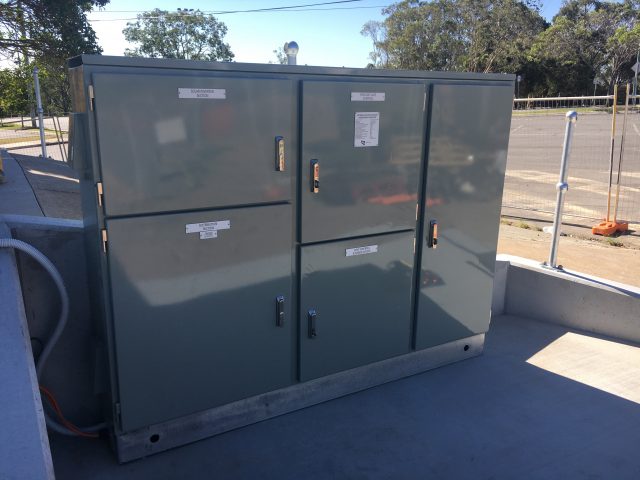 To my amazement PROSTART has only just begun with products advancements.
The French really understand developing their BMX athletes and Quentin from PROSTART a young rider himself and genius understood this and has built his products based on the athletes needs.
In my eyes safety and progression is essential for anyone that seeks an optimal training environment.
As the brand continues to grows service and developments only gets better.
System upgrades coming from inserting a memory card is truly mind blowing and we are happy to take the gamble to support an exceptional product that motivate BMX Athletes to enjoy their training.
If you're needing a serious gate
Look no further.
BMX seems to be the most complicated sport on the planet but I believe it doesn't need to be. Understand what your club represents and share that message throughout the local community…
Building solid foundations takes time, but once it's set, clubs can begin building and amazing space for kids and families to grow.
I can't say anything bad about PROSTART, the service was exceptional.
Install went super smooth, the gate is clean and sexy and support is only a call away'
Our Local council made the entire process a lot harder than expected but PROSTART has given our club a whole new lease on BMX training while enjoying progressional BMX FUN.
My new saying PROSTART  "making people wanna DO BMX"
Posted in: News