Mac Components partners with Anthony Dean
Mac Components is thrilled to announce it's new partnership with Australia's Anthony Dean. Our Australian made Mac ONE plate has been on the market for less than a year and has gained popularity here in Australia, New Zealand and Europe since its release. With a strong commitment in brand growth globally signing Anthony who is not only at the top of his race game and living in the US but being Australian and representing our Australian brand and made product is a perfect fit.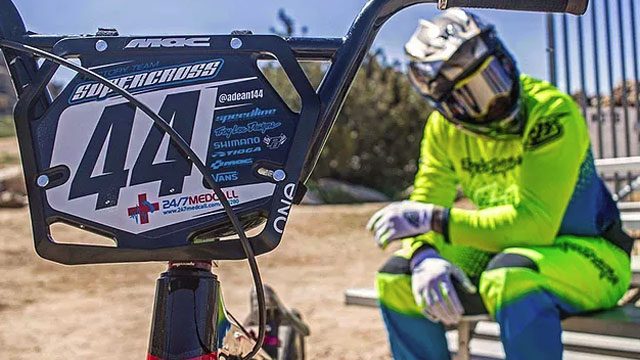 "I am pumped to be representing MAC Components here in the USA, It's great to see Australian made brands branching over into the USA and supporting Aussie riders like myself to promote them. I love the cool plate design and custom graphics to go along with it, couldn't be more proud to help and Australian brand grow in the United States and world wide scene."
Mac Components is also pleased to announce that our Aussie Mac plates will be distributed in the USA by Pistonbones in California. Pistonbones.com offers creative custom designs to meet your BMX, Karting, & Motorsport needs! We are family owned and operated, making every customer part of the Pistonbones family! With over 20 years in the Motorsports industry we understand the importance of having your order arrive on time for your race! In additional to our fast, affordable and quality graphics, we offer custom apparel, headwear, banners and more! We are the one stop shop for all your custom needs! What sets us apart from the rest is Pistonbones.com offers customer support 7 days a week! We are flexible to ensure every customers needs can be met!
Anthony will be seen racing our Australian made Mac ONE Pro Plate available in several colours with in-house custom design graphic over the next year. You can follow Anthony on instagram @adean144 and www.facebook.com/anthonydean
To find out more about Mac Components and our Australian made Mac ONE BMX Plate visit www.mac-components.com or instagram @maccomponents
Posted in: News