Melbourne Dinner with Perry Kramer and Eddie King October 7
The Melbourne Supershow and Shine 2018 has two very special guests. We will see the return of Perry "PK Ripper" Kramer and he's bringing is friend Eddy King. The weekend commences with a dinner where the two will share stories from back in the day.
Interested? Check this out.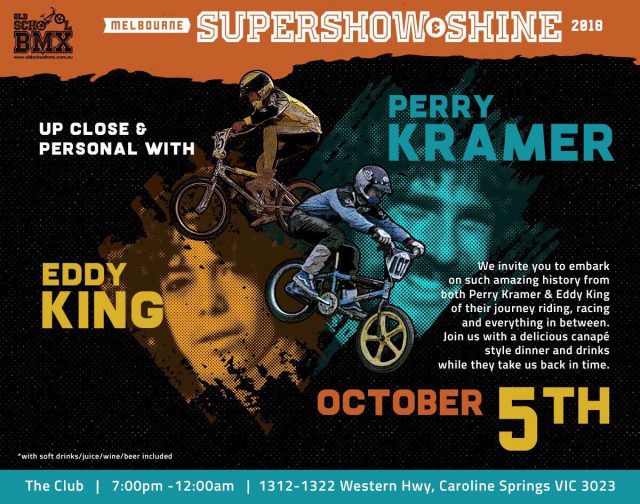 We invite you to embark on such amazing history from both Perry Kramer & Eddy King of their journey riding, racing and everything in between. Join us with a delicious canapé style dinner, drinks, while they take us back in time. -$120 per ticket ( limited numbers available ).
Contact Old School BMX store for Ticket Info 1300 766-469 ????
Posted in: News