Hurstbridge Old School BMX Show August 26
Hurstbridge has built up to be one of the biggest Old School BMX shows in Australia and is set to celebrate it's 10th anniversary on August 26. Those who attended last year will know that it was standing room only in the basketball stadium with so many bikes they were lined up out the door.
There are no international visitors this time around, it would be hard to top visits from Harry Leary and Bob Haro, but the show will be celebrating 40 years of BMX in Australia.
There is a new location this time around too which is next to the stadium, but if it rains the stadium will be the backup again.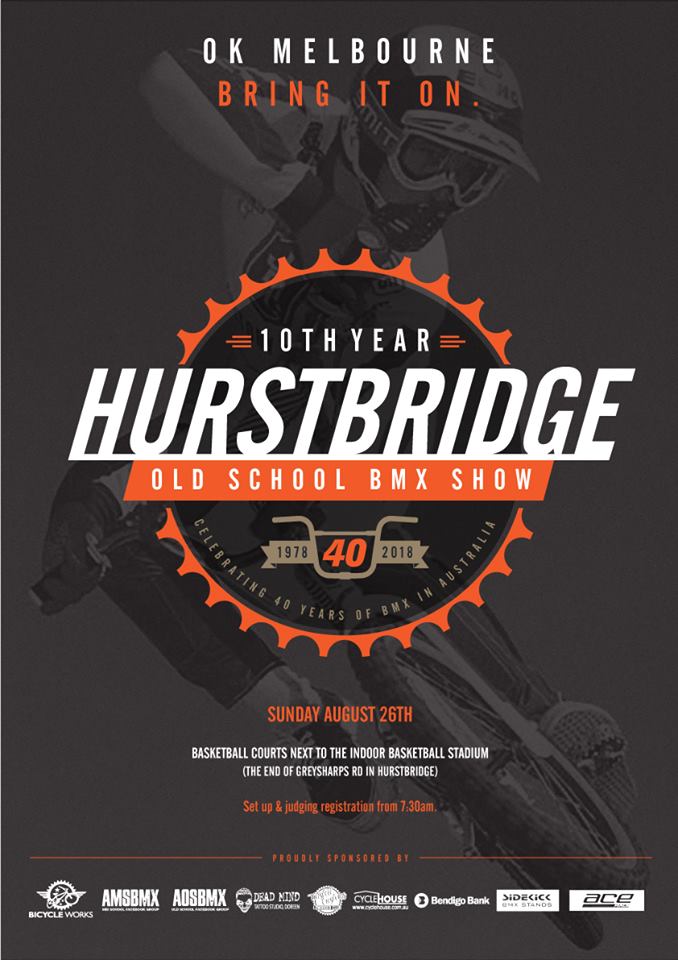 Follow the facebook page for details as the event nears at www.facebook.com/groups/243694222406564/
Posted in: News