New ICE SWAT carbon forks with 1 1/8″ steerer
The guys at Ice Element in France just shot us this little update about their new SWAT carbon forks. Check them out.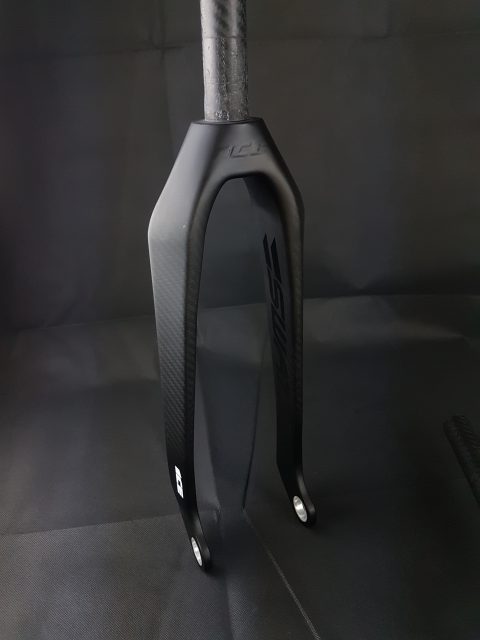 Specs :
Our new full-carbon forks are now available in stores! With bigger dropouts, new resin and combined materials, new design and new making process , those forks will fit perfectly any bike with a 1 1/8″ standard headtube.
Each model features an all-carbon fiber (1 1/8″ or tapered) crown, steer tube (180mm long) and leg construction for better riding responsiveness and forces transfer.
Delivered with our new threaded 20/10mm adapters, these forks are 465 gr for the 20'' version and only 475 gr for the 24'' version.
Available in Matt black finish and shinny black decals
These forks are now available in sizes :
20″ with 1 1/8″ steerer
20″ with tapered steerer
24″ with 1 1/8″ steerer
24″ with tapered steerer
More info at :
Posted in: News