Oakley celebrates cycling heritage with limited edition Tour de France Collection
Leading premium sports performance and lifestyle brand, Oakley, has announced the release of its limited edition Oakley Tour de France Collection, an assortment of iconic vintage frames that salutes Oakley's cycling heritage. For over 30 years, Oakley's athletes have challenged the road and pushed the progression of cycling; attacking mountain tops, surging sprint finishes and claiming overall victory of the most grueling bike race in the world.
To pay homage to these challenges and victories, and to celebrate Oakley's 30th anniversary of sports performance eyewear, Oakley introduces the Tour de France Collection, available from this month. The Collection includes the TDF Eyeshade, TDF Radarlock Path and TDF Racing Jacket, all of which salute Oakley's heritage products, athletes and the Tour de France. Each model comes with the famous Yellow, Green and Polkadot Tour de France classification jerseys represented through a coloured band across the frame.
Oakley's heritage is based on the brand's founder, James Jannard, who had a simple philosophy – seek out problems that affect the world's best athletes, find solutions, and wrap them in art. Defying convention, Oakley invented the world's first true performance eyewear in 1984 and over the decades, more medals and championships have been won when wearing Oakley eyewear than with any other single sports product.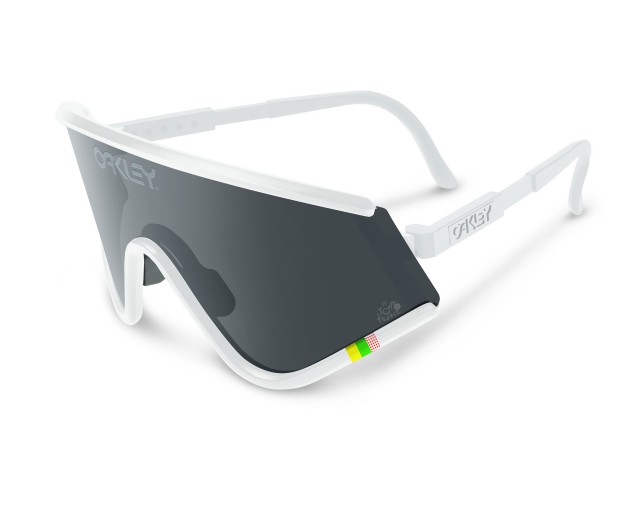 The world's first true performance sunglasses – the Oakley Eyeshades – were founded in a time when few athletes wore eyewear to enhance performance. But in the 80s, cyclists and Tour de France athletes embraced the revolutionary Eyeshade frame that allowed a secure fit (enabled by Oakley's patented Unobtainium technology which negates perspiration), unbeatable clarity and extended peripheral vision.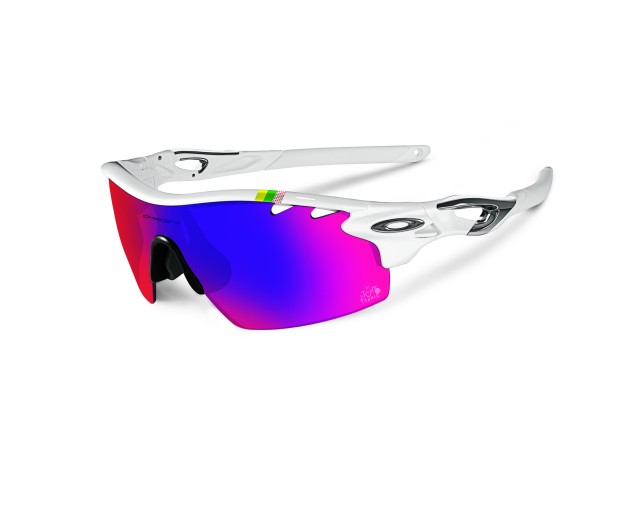 The Oakley Tour de France Collection Radarlock Path continued the revolution that Eyeshades began. Comprised of lightweight, stress-resistant O Matter® frame material and Unobtainium® earsocks that increase grip when you sweat, the Oakley Radarlock Path offers durability and all-day comfort. The High Definition Optics® offer unrivalled clarity, maximised peripheral vision and Plutonite® protection against the sun's searing UV-rays.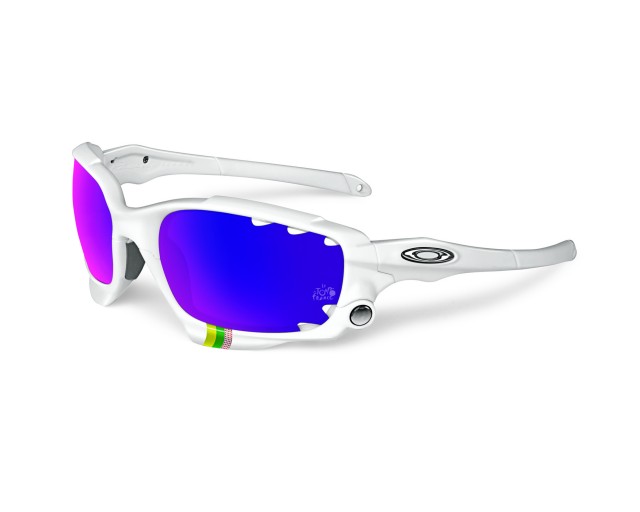 Rounding out the Oakley Tour de France Collection, the Racing Jacket brings sporting functionality to a sophisticated, utilitarian look. With an 8.75 base lens curvature that improves side protection against sun, wind and impact, the Racing Jacket provides technical performance athletes can rely on.
For some, the designs and colours of the Oakley Tour de France Collection will spark nostalgic memories of glory steeped in cycling heritage, but for new generations who appreciate authenticity, the Tour de France styles are new and novel in ways that defy current trends with an attitude that salutes the lifestyle of action sports.
The Oakley Tour de France Collection is available now in all Oakley O Stores and selected retailers. Head to www.oakley.com.au for more information.
Follow Oakley on Social Media:
Twitter – @OakleyAUS_NZ
Instagram – @OAKLEYAUS_NZ
Facebook – https://www.facebook.com/OakleyAustralia
About Oakley
Established in 1975 and headquartered in Southern California, Oakley is one of the leading sports brands in the world. The holder of more than 600 patents, Oakley is continually seeking problems, solving them with inventions and wrapping those inventions in art. This philosophy has made Oakley one of the most iconic and inimitable brands on the market, with innovations that world-class athletes around the globe depend on to compete at the highest level possible.
Oakley is famed for its insuperable lens technologies such as High Definition Optics® (HDO®) which is incorporated into all Oakley sun and prescription eyewear, and all premium Oakley goggles. Oakley has extended its leadership position as the world's leading sports eyewear brand into apparel, footwear and accessories collections. Laser focused on the consumer, Oakley has both men's and women's product lines that target Sports Performance, Active and Lifestyle consumers. Oakley is a subsidiary of Luxottica Group. Additional information is available at http://www.oakley.com.au.
Posted in: News