Product Spotlight: More Goodies from Answer
by bmxultra.com
Answer BMX continue to pump out new products at a rapid rate of knots. The latest is quick release seat clamps in a range of colours, then there's the Pivotal carbon seat post in 27.2, 26.8 and 22.2 which will appease the weight weenies as these posts are all carbon, not carbon wrapped. They also have coloured seat posts and the clip pedals are now available. We also believe the gloves aren't far off.
One thing from Answer that's left me scratching my head for weeks is the prototype 20mm Answer hub. Now in this bike check video from May (http://youtu.be/qZVDiVTihEM) at around the 45 second mark Answer's very own Ryan Birk says that Answer isn't planning to make a fork for 20mm axles.
However this photo of a proto hub that surfaced this month would indicate Answer could be having second thoughts. Interbike is just weeks away I'm sure it won't be long before we are all up to speed.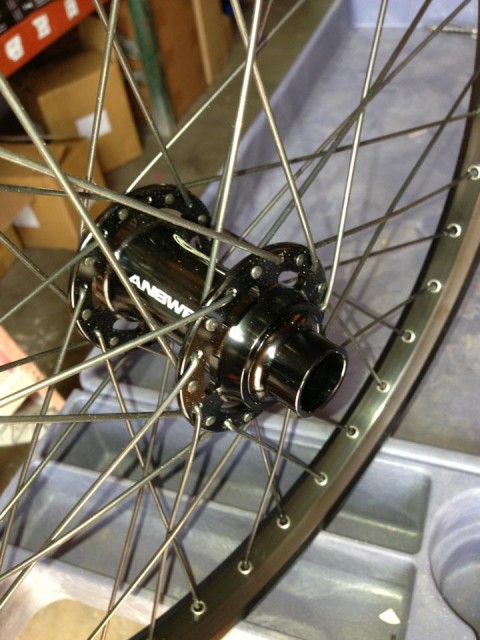 Want to find out more about the latest from Answer BMX? Check in with your local BMX specialist today.
Posted in: News