Spy Shots: Supercross RS7 with OS20 and Disk Brake
Just as the crew at Supercross BMX are in the throws of getting their newest generation of 450z cromo frames and ENVY BLK Carbon V2 and V1.1 frames out to the masses we managed to snag these spy shots of a very special RS7 alloy frame that is built for OS20 wheels and has a built in disk brake mount with internal brake cable routing for a cleaner set up.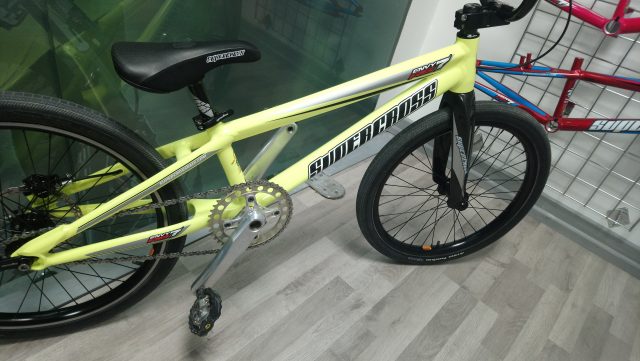 So does this mean we will see OS20 and disk brake in the Supercross line up in the near future? Probably not, but the guys over at Supercross are continually experimenting and developing their products.
We don't have a lot of information on this frame, but here's what we do have
The frame has full new geometry and is designed specifically for the OS20 wheels that is matched with the standard 20″ Supercross carbon fork
There is a fixed disk brake mount with internal brake cable routing
There were only 3 made

one went to the Distributor in the UK
one is earmarked for vet pro Tim Dinger, we are told he hasn't built it yet
one earmarked for in house shop testing, which also hasn't been built yet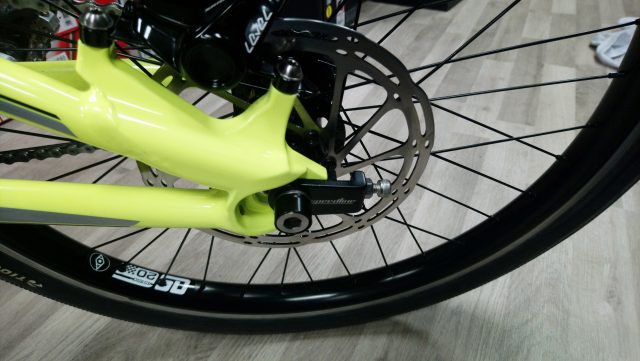 Apparently there has been a lot of pressure out of Europe for a Supercross with an OS20 frame size option. The clearances of the standard 20″ frames wouldn't allow for retro-fitting OS20 wheels which is a common practice. It looks like Tim might have caught the bug while he was spending time in Europe too.
Follow Supercross BMX on Facebook and Instagram to keep up with their latest offerings.
Posted in: News