Australian National Series: Round 4 – Nerang, Qld. This Weekend
It's going to be a big BMXing weekend on the Gold Coast in Queensland this weekend. Not only is it the fourth round of the Australian National Series, it's the final of the three UCI rounds and the inaugural Australian BMX Hall of Fame awards ceremony.
Hall of Fame – Friday
While the Hall of Fame celebrates the history of Australian BMX it also recognises the talent of current riders with the Sam Willoughby Medal. Ticket sales have ended but the event is on Friday night on the 20th July at the Mercure Gold Coast Resort.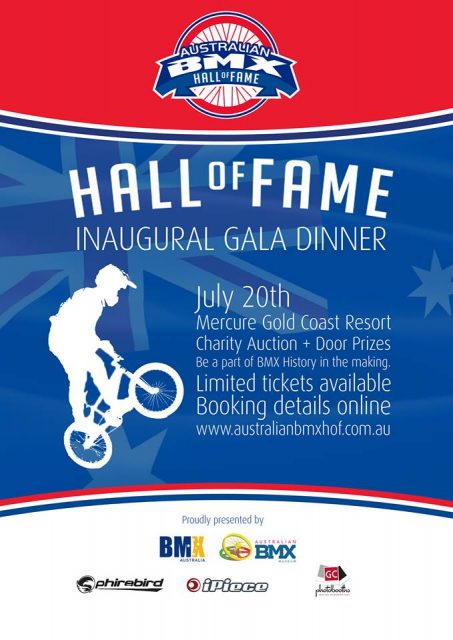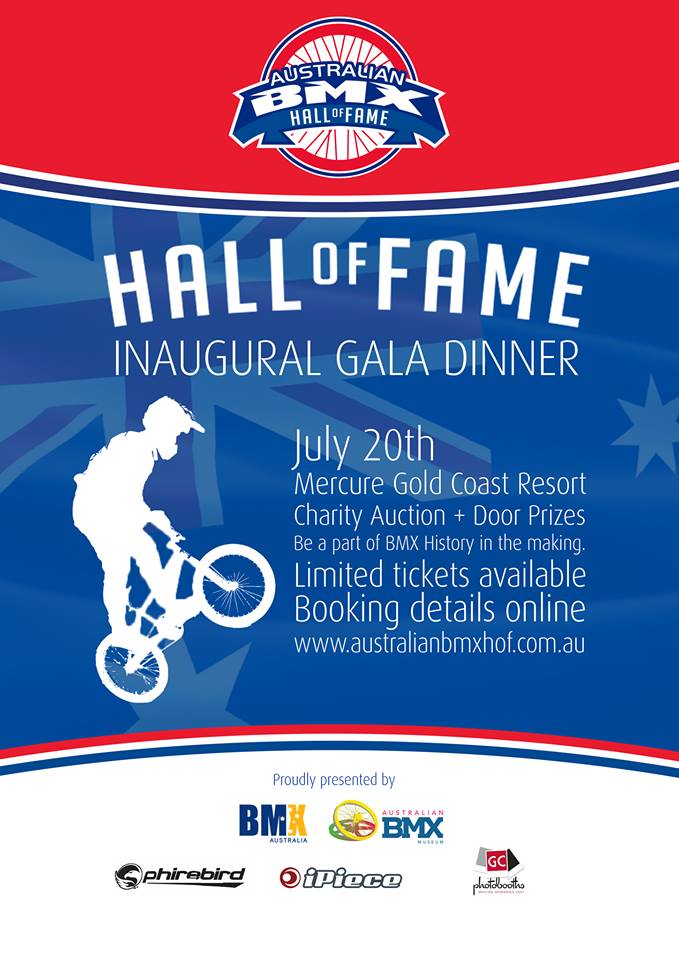 Gold Coast local, Craig Fisher, a legend in is own right has organised a ride on the Saturday which should be a whole lot of fun.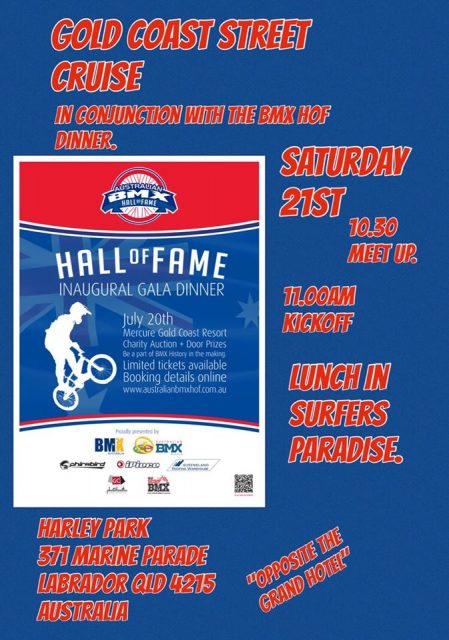 "For anyone coming to the HOF Dinner there will be an Esplanade Ride out on the Saturday Morning for those that are keen, it's an absolutely beautiful length of paradise no better seen than by bike.. ANY one welcome and on any bike."
Racing – Saturday & Sunday
Location
Nerang BMX Club
Cnr of Cayuga St and Mortensen Rd, (Entrance via Cayuga Street), Nerang, QLD, 4211
Schedule
(Correct as of 17/7/2018, subject to change)
Saturday 21 July
11:00 – 14:00 Registration (No Registration on Sunday)
11:00 BMXA Takes Control of Venue
11:00 – 11:45 Officials Briefing
Practice
12:00 – 12:45 8yr – 12yr
12:45 – 13:30 13yr – 16yr
13:30 – 14:15 17+ & Masters
14:15 – 14:45 Championship
14:45 – 15:15 Sprockets
Racing
15:30 – 16:30 Moto 1 (Excl Championship Classes)
16:30 – 17:30 Moto 2 (Excl Championship Classes)
Sunday 22 July
Warmup (No Gates)
07:30 – 07:45 8yr – 12yr
07:45 – 08:00 13yr – 16yr
08:00 – 08:15 17+ & Masters
08:15 – 08:45 Championship (Gates practice)
08:45 – 09:00 Sprockets
Racing
09:15 – 10:15 Moto 3 (Moto 1-3 Championship Classes)
10:30 – 11:30 Qualifiers
11:45 – 13:00 Finals
Links
Full National Series dates and locations
ROUND 1: February 17-18 – Penrith BMX Club, NSW (UCI)
ROUND 2: April 21-22 – Frankston BMX Club, VIC* (UCI)
ROUND 3: June 23-24 – Satellite City BMX Club, NT
ROUND 4: July 21-22 – Nerang BMX Club, QLD* (UCI)
ROUND 5: August 18-19 – Cross Keys BMX Club, SA
ROUND 6: September 15-16 – Tuggeranong BMX Club, ACT
ROUND 7: October 20-21 – Launceston BMX Club, TAS
Posted in: News