Loose Kid Industries Essential Walkshorts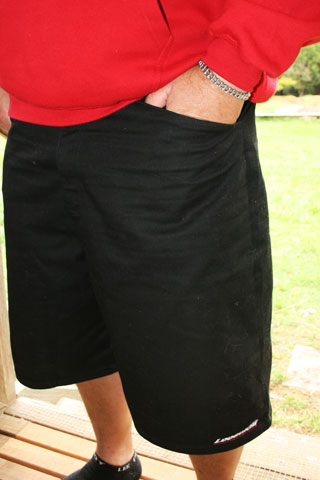 Over the years I have built up what I refer to as a uniform. A varying combination of clothes that I wear off the track that includes a t-shirt, hoodie, jeans, short but always with Vans shoes. The exact combination is weather dependent. I'm not one to follow trends so much, I just wear what I find is comfortable and stick with it.
While out for a casual ride or a session on the backyard jumps I'm usually in my uniform. And I don't ride in jeans so most of the time it's black shorts. While looking through an LKI catalog I found some Established Walk shorts that looked like a perfect addition for my uniform.
The weird thing about LKI is they don't say much about their products, they have a picture, size and colour so it's pretty much suck it and see unless you get down to a store that stocks the brand. Thankfully LKI take their products seriously, everything I have checked out so far is made of great quality.
The Essential Walk shorts are available in Beige or Black from sizes 28 to 40. As most of my other pants are size 40 I thought it would be a safe bet, so that's what I went for. However I found that the sizing of their shorts is extremely generous. A sizing chart on their website might have helped.
So they were a little big for me around the waist, but with some quick thinking and a little MacGyver ingenuity work, I took the belt from my other shorts and I was good to go. Straight up you notice the comfortable fit and the heavy material, also I really like the pockets. They are quite large and more like pockets that you find on jeans rather than shorts, with access from the top. This means you are less likely to lose your keys, phone and/or wallet while sitting down or riding.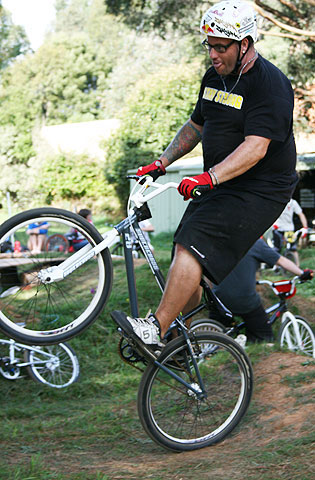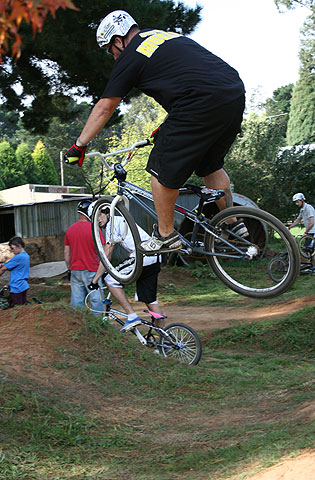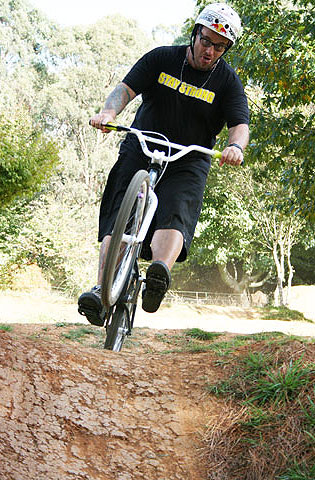 I like the shorts for many reasons, but they are roomy around the legs and quite long, perfect for using with knee /shin guards. I used them for a couple of weeks around the house and rode around in them doing sprint sessions and ride sessions and didn't have any trouble with them at all. They are a big fit and loose but not once did I have any problems with them snagging on anything. I also like that the branding is more subtle than other shorts.
Shaun Collins popped over for a riding session and I realised they were probably a better fit for him, so I asked him to check them out and see what he thought. All it did was confirm my findings, no matter what you were doing in them they were comfortable and as Shaun pointed out, you could have an all day ride session in them and dust yourself off and wear them out afterwards. He also suggested they would probably last longer than other shorts because of the way they are cut in the crutch area. There is a smaller panel joining the front to the rear that squares off the crutch and means that there is less stress and wear in that area of the shorts.
It looks like I'll have to order myself another set as the size 40 was perfect for Shaun and he wasn't in any hurry to give them back. But then again I couldn't blame him, they are great shorts.
Rating 20/20:
| | |
| --- | --- |
| Value for money: | 5/5 |
| Weight: | 5/5 |
| Functionality: | 5/5 |
| Looks/Finish: | 5/5 |
Comments:
$69.95 is comparable with other good quality shorts that are built to last
While the material is quite heavy/durable the shorts feel quite light on
The Essential Walkshort is a nice all round casual short that will be as comfortable on the bike as it will be off it
I like the loose cut shorts, they look great and feel very comfortable.
Australia specific information:
Check www.loosekid.com to find out where you can get your LKI gear from.
Reviewed by Shaun Collins and Shane Jenkins/bmxultra.com April 9 2012