Loose Kid Industries Reflect Zip Up Hoodie
It's late April in Victoria. Summer and daylight savings are long gone. Things have cooled down around here, and to top that off it's been raining for what seems like the whole last week. Today was the first real break in the weather, even the sun made a cameo. It's time to check out the backyard track, who knows, if it stays dry long enough it might be ridable again in a couple of days. But before heading out, it's still cool out there, I'll need a hoodie. I have a few hoodies, come to think of it probably a few too many, but lucky enough my LKI hoodie was the first one I saw, it reminded me it's review time again. (I'll let you in on a little secret, it was the first one I saw because I've hardly stopped wearing it since I got it weeks ago).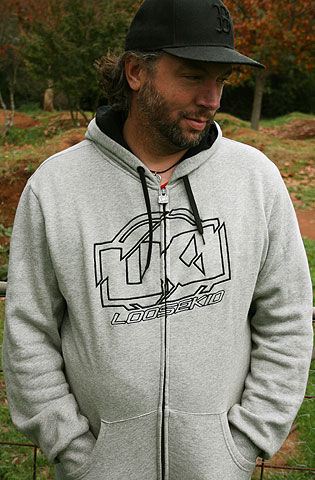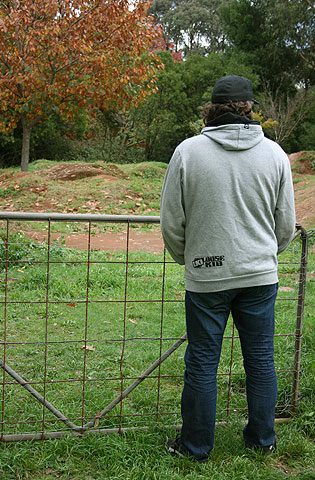 Incase you missed some of our earlier LooseKid Industries product reviews they are an Australian company, based in Queensland, that are doing very well for themselves. We've found out first hand that they aren't just another fly by night clothing brand. The guys at LKI are very serious about their branding and put a lot of thought into their products, how they look, how they feel and how they fit. Another thing about them that I really like is that they support BMX and BMXers like Brian Kirkham, Lauren Reynolds and the DK Australia team. So your hard earned dollars don't go outside the sport.
LooseKid have a huge range of hoodies available. I count nine in the menswear section of their current catalog and another four in ladieswear. To me the Reflect hoodie really stood out. It didn't really occur to me until I started to look at the catalog in preparation for this review that all of the other hoodies are dark. But don't worry folks if you like the look of the Reflect and would like a darker version it does have a different colour option (black with blue hood lining and logos). I can't tell you what it was that made me choose the gray Reflect over all the other hoodies. But I can tell you it's a pretty standard hoodie, there are no fancy media pouches and no ear plugs built into the hood draw string, but damn I'm glad I got it. It's super comfortable and very warm. The fact that it's a zip up hoodie makes it more useful for the times where it's too hot for a pull over hoodie but not warm enough for just a t-shirt.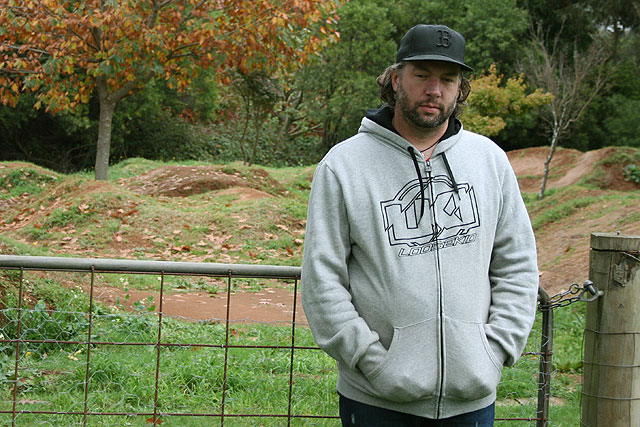 I found with their walkshorts, in an earlier review, they have a different size and fit to what I am used to, very generous. The hoodie is similar. I usually have to buy an XXL hoodie to get the right length in the sleeves and even then it's just long enough. As you can see in the photo above there is plenty of length in the sleeve and the body.
It's always difficult to find any information about LKI products, even their own website usually just shows sizes and colour options that are currently have in stock. So we've put together some extra information for you.
80% Cotton and 20% Polyester
The front logo is embroidered and the rear is some kind of heat transfer
Available in sizes Small to XX Large
Two colour options: Black or Gray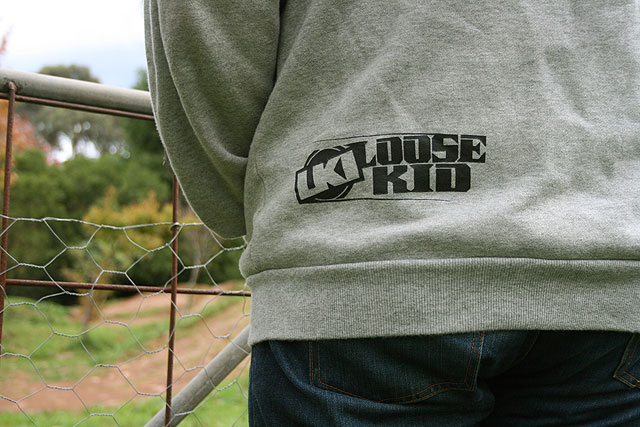 Maybe I should get a dark one for when the track does dry up then I won't have to worry about the red clay staining the hoodie. Now there's a thought.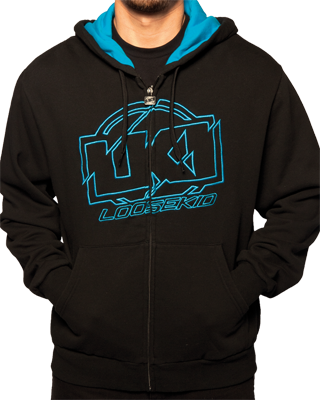 If you are looking to gear up for winter don't forget to check out the LooseKid Industries Winter Catalog. They'll keep you warm and looking cool.
Rating 20/20:
| | |
| --- | --- |
| Value for money: | 5/5 |
| Weight: | 5/5 |
| Functionality: | 5/5 |
| Looks/Finish: | 5/5 |
Comments:
$79.95 is a great price for a great quality hoodie
The hoodie is fairly light weight but just as warm as some of my thickest hoodies
Great fit, comfortable and looks great, you couldn't ask for more from clothing
I've said it before the Reflect looks great and there's not a thread hanging off or a stitch out of place
Australia specific information:
Check www.loosekid.com to find out where you can get your LKI gear from.
Reviewed by Shane Jenkins/bmxultra.com April 28 2012