Loose Kid Industries Dimensions Cap
Lately we've been checking out a lot of great gear from Queensland based Loose Kid Industries. However, it's all been adult gear. LKI offers much more than just men's wear, they have ladies wear and youth gear too. We organised a youth cap, since we have a lot of young readers. The problem was finding a youth that could provide useful information to help us present you with a worthy review. Thankfully I didn't have to look too far, Kuwahara team rider Liam Steele to the rescue.
The cap is the LKI Dimensions model. A basic black flexfit cap with a large, and very colourful, LKI logo on the front, a smaller logo on the back and some multi coloured pin striping under the visor. There are many valid reasons for a BMXer to need a hat. There's the obvious reason, BMXers spend hours and hours outdoors and should always try to protect themselves from the sun. There's the vanity issue, helmet hair. And let's face it, nothing looks cooler on your head between races than a good cap.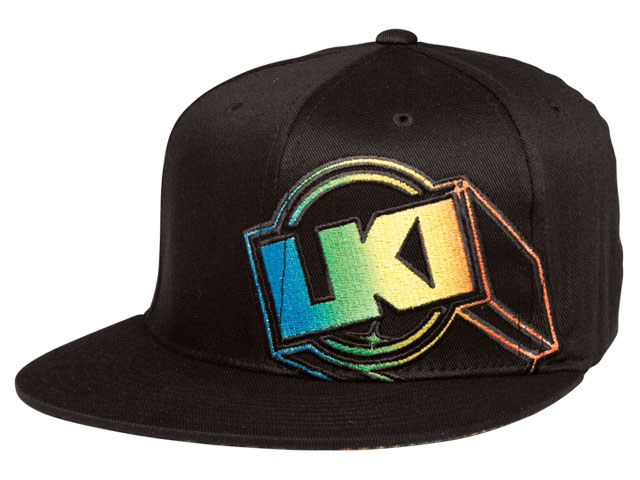 So we gave the cap to Liam and gave him a few weeks to come back with some comments. Here's what he had to say:
"The LKI Dimensions cap stands out because of the bright colours on the black background. My first impression when shown the cap was the colours in the embroidery across the front looked awesome, and the pin stripping under the peak matches in. When I put the hat on it was comfortable, the flexifit styling meant the cap fit my head without needing to be adjusted. One day at the track I wore this cap in between races and loads of kids commented on how cool it was.
I love the look of the cap and wear all day in comfort!"
An important note here is we didn't have to force him to wear it. He wore it because he wanted to.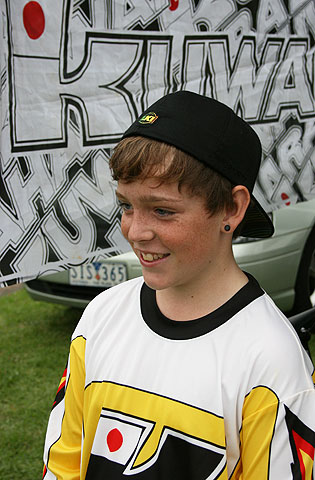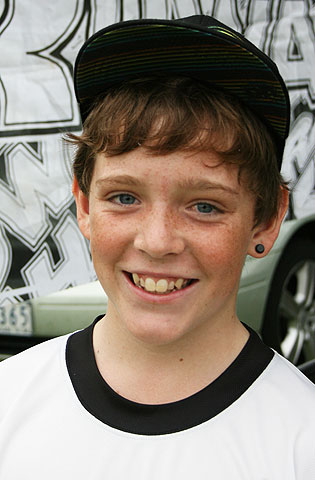 So there you go folks, it's another big thumbs up on another LKI product.
If you are one of those adults that thinks "why is it that the kids get all the cool gear?" well you are in luck. The Dimension cap is available in adult sizes too.
Rating 20/20:
| | |
| --- | --- |
| Value for money: | 5/5 |
| Weight: | 5/5 |
| Functionality: | 5/5 |
| Looks/Finish: | 5/5 |
Comments:
$29.99 for youth and $39.99 for adults isn't a bad price tag, great quality, it looks great and provides plenty of protection from the sun (and helmet hair)
The weight of the hat isn't really relevant, but as you can see Liam can still hold his head up, so it's not too bad
A good looking and comfortable cap that will help protect you from the sun, you can't ask a lot more from a cap
The Dimensions cap is a winner in Liam's eyes, if you like the looks of it but don't like the style never mind there are a stack of other styles to choose from.
Australia specific information:
Check www.loosekid.com to find out where you can get your LKI gear from.
Reviewed by Liam Steele and Shane Jenkins/bmxultra.com May 2 2012