I'm very surprised that we don't see more BMX racers using Madera products. After all, Madera is a high end product manufactured in the USA, it seems to work for brands like S&M and Profile. Their range includes; hubs, stems, cranks, seats and more. All of Madera's products would work just as well on your race bike as they would your street bike.
It's no real secret that the Madera products come out of the Profile Racing stables. The biggest benefits of this are the years of experience in manufacturing hubs and the numerous upgrade options. Ultimately the Madera V2 Cassette Hub is a Profile Mini hub with a different shaped shell. Anything that fits a Profile Mini hub fits Madera V2 hub. I was looking for a nice light hub to build into a set of the Alienation tubeless system, sure Alienation make some great hubs, but it was time to take a close look at something a little different.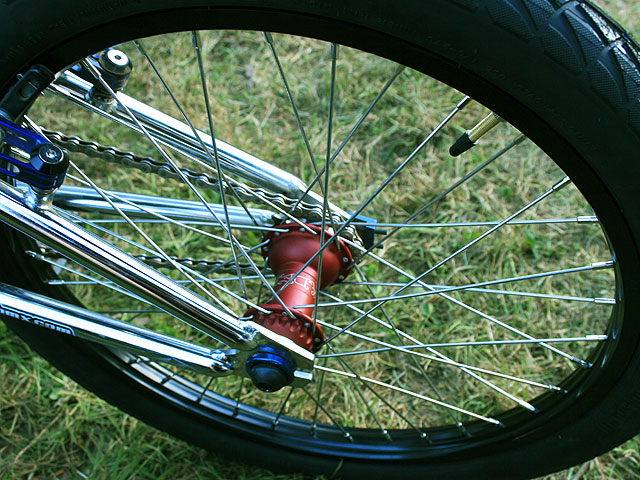 To build up the wheel set the hubs were configured with a 3/8″ (10mm) axle front and rear. I also upgraded to a Titanium driver, a profile elite 16T sprocket, and button head bolts. None of which are totally necessary, I just thought it would be nice to bling out the hubs a little and shave some weight while I was at it.
The advertised weight of the Madera hub set is 595grams (21oz) for the pair. This compares with 662grams (23.6oz) for Profile mini hubs or the exact same weight as a set of Profile Elite hubs. Not only are Madera hubs lighter than Profile Mini hubs, they are also cheaper.
The Madera hubs are available in Black (gloss), Fall Red (matte), Snow (matte silver) and Nickel. Normally I would have gone for Nickel over the other colours but I fell in love with the Fall Red (no pun intended). The flat red colour looks awesome. It really stands out and on a chrome bike with blue parts. With that colour combo the red hubs hard to miss.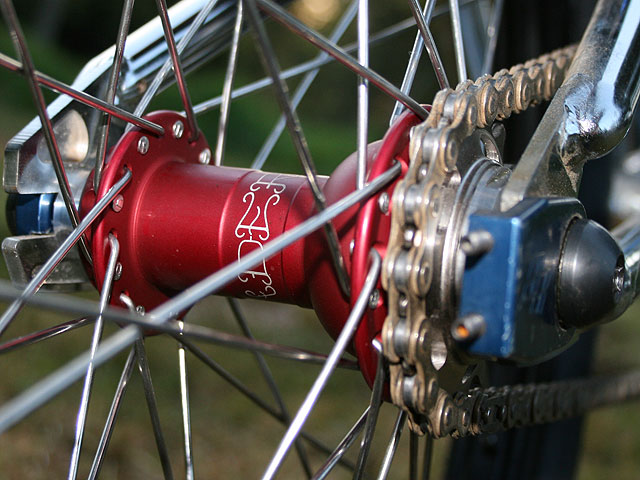 I'm not so fond of driver noise produced by the clicking of pawls in modern hubs. I prefer my hubs to be quiet like the Alienation hubs that I usually run, but I am sure there are people who like it loud. Each to their own. I experimented a little to try to reduce the noise, but didn't have any success. I tried the hub with the springs in both directions and with the o-ring on and again with it off I measured up a variation of only 2dB which wasn't noticeable to my ear at least, and hardly worth the effort.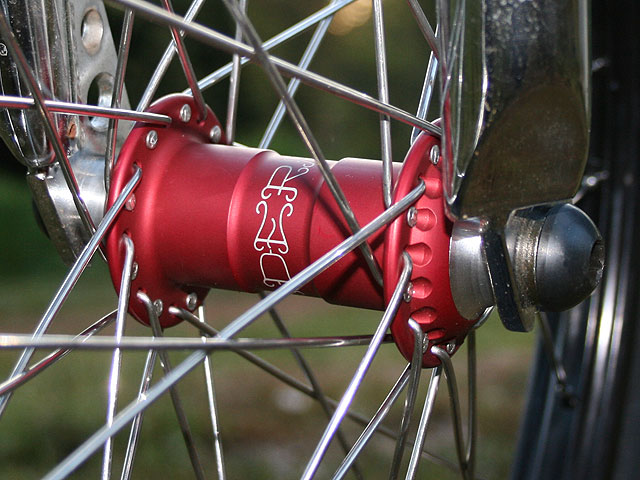 I like that Profile/Madera don't have "cone" adjustment, it's unique, or it is amongst hubs I have used. Instead of locking the adjustment of the hub a threaded hub and lock nuts the hub is held together when the axle bolts are done up tight. It's a simple system, however when you take your back wheel out the bike the driver can fall away from the hub shell exposing the springs and pawls. It can be a pain in the butt to get it all back together if you are in a hurry, but not a massive problem. I like it because the only tool you really need to maintain your hubs is whatever you need to undo the axles. In my case an 8mm allen key for the button head bolts.
For those of you wondering how many engagement points, there's 48. After 30 plus years of racing I still don't see how instant engagement or even hundreds of engagement points will make me any faster. I firmly believe it's more marketing hype than anything else but I'm happy to be proven wrong.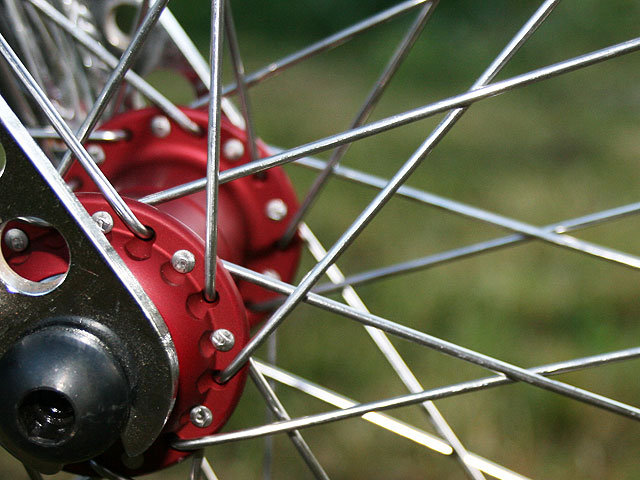 What I like about the Madera hubs is they are reliable, great quality, available in a range of colours, cheaper than Profile, and easy to maintain. The hub parts are easily accessed through any Profile dealer, which is any good bike shop. I also like the stripped back to basics look.
For a wheel set that was only supposed to be on my bike for review I have stuck with them a lot longer than I needed to. I was so confident with them I decided to run them at a title event. And yes I got used to the noise, but I still don't have to like it.
Rating
20/20:
| | |
| --- | --- |
| Value for money: | 5/5 |
| Weight: | 5/5 |
| Functionality: | 5/5 |
| Looks/Finish: | 5/5 |
Comments:
A Profile quality race hub with a better price tag
A light weight hub that can be configured to be as light as any other on the market
A great hub that's reliable, simple, and built to last
I love the looks of the Madera hub, some brands just do too much to look different to other hubs, I like Madera's simple stripped back look
Madera products are distributed in Australia by Elite Cycle Imports (ECI) www.eciimports.com
Reviewed by Shane Jenkins/bmxultra.com November 26, 2012