Profile Racing cromo race cranks are the strongest, stiffest, most affordable and most versatile cranks around, and they seem to be taking back control of the crank market. Profile was once considered the crank only for the pros but now with lightweight titanium spindle and bolt kit upgrades, and crank arms as short as 145mm, they are for everyone.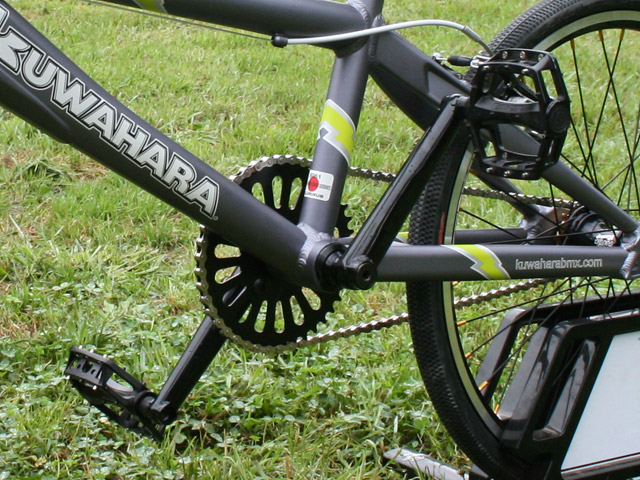 A couple of years after I started racing I out grew alloy cranks. 180mm was the longest alloy crank and it was too short and just didn't feel comfortable. There were just two crank choices Profile or Redline, they were the only cranks on the market that came in a 185mm length. I went for Redline because of the pinch bolt system. I had seen Profile crank owners struggling with hammers and a crank removing tool to remove a crank arm just to change a gearing and the Redline cranks were a whole lot simpler. You just needed two allen keys and the job was done. Wind forward a few years and I'd snapped a Redline spindle at a race, none of the pro shops had a replacement so I had to take some Profile cranks to get me back on the track and racing again. I have never looked back.
I learnt that the problem with the hammer and crank removing tool was just that the user was going about it all the wrong way. I can remove a set of Profile cranks with a light tap. A little grease on the spindle goes a long way, and stops the cranks from essentially bonding with the spindle. I also realised that the Redline pinch bolt system wasn't that great, they were forever coming loose.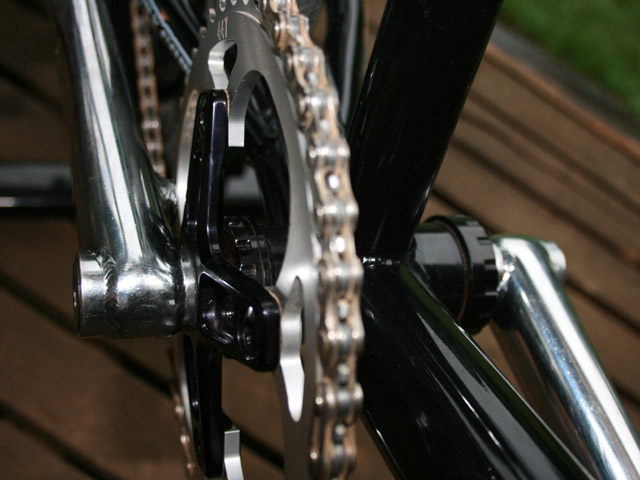 There are a number of advantages with going for the Profile cranks. The one I love most is the lifetime warranty to the original owner…I mean come on, why would you own any other cranks? They are fully configurable to suit anyone's budget or needs. Cromo arms are the other major advantage, you will be struggling to get these crank arms to flex. Which means more power through to your back wheel.
There are other cranks on the market which have become more of a social status than anything else. The Shimano DXR cranks come in one colour, polished, and only two sizes 175 or 180mm. The 175mm crankset, without chainring, weighs in at 1,026 grams and come with a hefty price tag. The Profile cranks are so configurable that you could have a set up that's both lighter and cheaper and cromo. Or if a few extra grams wasn't an issue you could have a crank set up that's nearly half the cost, freeing up a whole lot of cash for other things.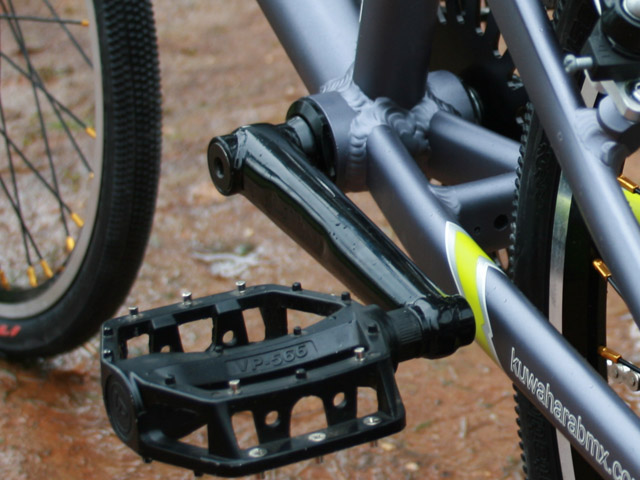 Features:
Tubular welded CrMo crank arms are available in more colors and sizes than any other crankset.
New! Gun Drilled Hollow BB Spindle. Solid Ti Spindle upgrade still available.
New! No Boss Arms with no sprocket bolt boss for spline drive sprockets
Limited Lifetime Warranty on arms and spindles
LHD and RHD compatible. 170, 175, 180mm
Available in 145, 160, 165, 170, 175, 177, 180, 185, 190mm
175mm Arms and New GDH spindle = 880g
10 Color options

Mint Green
Chrome Plated
Gloss Black
Dusted Purple
Gold Sparkle
Matte Aqua
Matte Blue
Red
White
Black w/ Gold Flake
Sparkle Lime Green
Raw/Clear
The crank arm and spindle kit is selling like hot cakes, and given the price, all the options, sizes and upgrades Profile cranks are for everyone.
Options:
Inboard Euro bottom bracket
Outboard bottom bracket
American bottom bracket
Mid bottom bracket
Ti Spindle
Ti GDH Spindle
Ti Bolt kit
I don't know about you but I wouldn't even look at any other crank.
Rating
20/20:
| | |
| --- | --- |
| Value for money: | 5/5 |
| Weight: | 5/5 |
| Functionality: | 5/5 |
| Looks/Finish: | 5/5 |
Comments:
Whether you are on a budget or looking for the stiffest, most free spinning cranks on the market Profile cranks can be configured to suit
With a standard GDH or an upgrade to titanium spindle profile cranks are just as light as any of the competition
Stiff and strong cranks, who could ask for more?
I love the classic, simple look of the Profile cranks, and the chrome are my favourite
Profile Racing products are distributed in Australia by Elite Cycle Imports
Reviewed by Shane Jenkins/bmxultra.com July 8, 2011