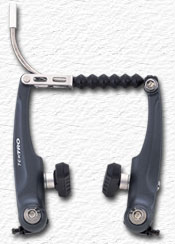 The Tektro Quartz brakes are the newest in Tektro's line of BMX brakes. I have been told they were built from the ground up specifically for BMX. The Quartz come in a cool silver or black anodized finish which would suit any colour scheme.
From a non technical point of view the brakes are very easy to fit and are easily adjusted with the independent grub screws on each arm. They are both smooth and have exceptional braking power with the help of the Kool Stop brake pads and teamed up with a Tektro lever like the Talon you have the ultimate in braking systems.
Don't spend big bucks on other brands, true value for money in brakes, comes only from Tektro. Not only do they work well they look great.
To get all the specs check out the Tektro website at www.tektro.com.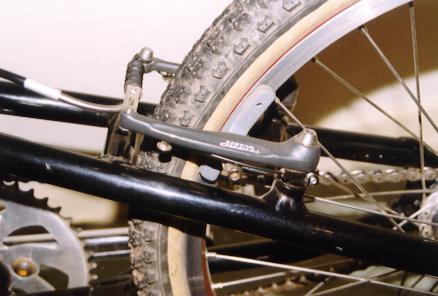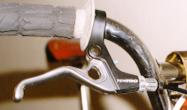 Reviewed: 19/08/99