In August 2010 (nearly two years ago) we started an interview with Australian pro BMXer, Sam Willoughby, the now World Champion and Olympian. It was never finished (hopefully one day soon), but it's still relevant and gives a little insight into Sam and his background.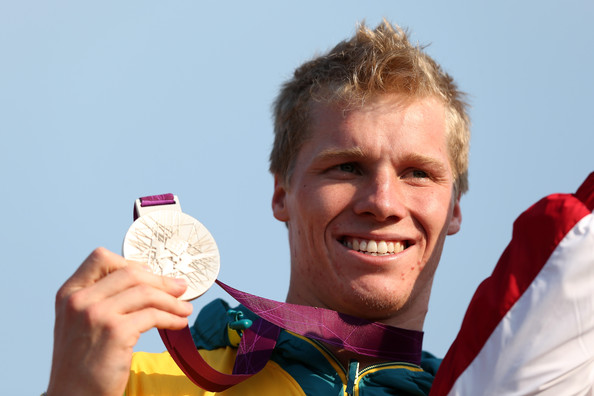 bmxultra.com: Before we get started with this interview, tell me, what's your secret?
Sam: Haha No secrets just hard work and a love for the sport. I have been lucky enough to have the right people around me to help me get to where I am.
bmxultra.com: How did you get involved in BMX racing?
Sam: I got a flyer in the school bulletin when I was 6 years old at Hallett Cove South Primary School.
bmxultra.com: How old were you?
Sam: 6 years old
bmxultra.com: What was your first race bike?
Sam: It was a Torker with about a 22 inch top tube I think and it had the double top tube haha
bmxultra.com: When you first started racing BMX did you ever think you were going to make a living out of the sport?
Sam: It was always the goal obviously. I always told my parents I was not going to work and that my bike was going to be my job. Since then I have felt a responsibility to prove to all the people that said its not possible, that i can do it.

bmxultra.com: What happened to you that took you from following Josh Callan and Michael Chasteuneuf around to turn things around?
Sam: I think I finally developed and grew by about 16 haha. I think it was just a lot of hard work as I said earlier. I am a perfectionist when it comes to preparation and going after something, I think chasing as a youngster was the best thing for me, although it killed me back then, it's turned me into a worker.
bmxultra.com: The whole ChampBikx series run in Australia really seemed to work for you. Do you think it's valuable to Australia to have a national series?
Sam: Absolutely! Its very valuable for people to look a this series as a there and own and chase it. I hear a lot of people say to me know when I am home. "I need to come to America to race I can't get good racing here in Australia" WRONG! Australia's racing is good and you can use it to you advantage if you do it right. I think it's a great stepping stone, and practice for later when riders do get to World Cup level or professional level in the US. Because, believe me, racing everything weekend, doing two 6-8 hour hard racing days. Then flying across the country every weekend (almost) chasing an ABA title is fun but very stressful and tiring physically and mentally.
bmxultra.com: How does the American lifestyle compare to living in Adelaide?
Sam: I like it a lot over here, I have my own little place in San Diego now and I am a lot more set up then last year. I still love Adelaide it's always my home. Right now though America is what I love and need right now. I have a lot of friends and good people around me over here now.
bmxultra.com: Where are you living right now?
Sam: I am living in San Diego in my own little apartment now. Looking to upgrade a bit soon but right now it's quite comfortable.
bmxultra.com: Is that where you call home?
Sam: Definitely at the moment. It's the place I can go anytime to get away or chill, so yeah it's home.
bmxultra.com: Who were your BMX heroes when you were younger?
Sam: All the guys I race against every weekend now haha. No I always looked up to Darren Hawkins at first then it was Jared Graves, Jamie Gray, Khalen Young and Wade Bootes.
UCI Supercross World Cup
bmxultra.com: Did you expect to win the UCI Supercross series as a rookie?
Sam: It was my goal going into the year yes. I believe I ticked all the boxes I needed too, to make it happen and I know when I get this right. Things work for me.
So I guess I did expect myself to win, yes.
bmxultra.com: Do you prefer SX style racing or the everyday style?
Sam: I love the SX style but I do enjoy going back to the ABA. I think to race on SX. To play on and have fun normal style.
bmxultra.com: How difficult is it to follow the Supercross series around the world?
Sam:  It gets tough, especially doing all these other races here in the US. But I am young and loving it. In March before Madrid I only had one weekend off. I flew straight from a race in Texas to Madrid. But this is what I have always dreamed of and I love traveling. It's just hard managing it physically.
Sponsorship
bmxultra.com: When you first went to the US were there lots of sponsorship offers?
Sam: After I won the R.O.C race as a AA at the Grands in '08 there was some interest for sure. I ended up signing on with a team that didn't go the way I had hoped and were quite shady to say the least. Thankfully I had Yeti behind me still after leaving them to fall back on in '09.
bmxultra.com: Who are your current sponsors?
Sam: I am now fortunate enough to have signed on with great team in Redline Bicycles. Who are very professional and have a great set up and make the best bike. Everything at RL is dialed, At the races the set up is so good I don't know what I would do if I went to a race with out them.
So currently my sponsors are Redline, SWATCH, Oakley, SA Plasterboard, NIKE, Tioga, Sun Ringle, Kool Stop, XLC tools.
bmxultra.com: How does it fell to have sponsorship and support from some if the biggest and oldest names in BMX like Redline and Tioga?
Sam: It's amazing because they have so much knowledge and are so easy to work with. They really just understand that the riders was not come first. I could not be happier.
bmxultra.com: Is your brother Matt jealous?
Sam: I think he sees opportunities that are there in BMX now. I think he is happy for me. He just chose a different lifestyle and he is happy with that I think. There is still time for him in BMX he is only 20 an if he wants it I'll help him and he will get it too.
Jared Graves and Yeti
bmxultra.com: Do you think you would be where you are today without the help of Jared Graves?
Sam: I think guys like Jared and Wade at young age have been a great influence and have gotten me to where I am in a lot of respects.
Jared is a great friend and has lived the life I dreamed of so he has definitely helped guide me through.
bmxultra.com: The Yeti years seemed pretty good to you. How did that all come about?
Sam: That was just little deal through Jared as a friend he seen potential in me from when I was 15 on a beat up Mongoose. He pulled me aside and
said he wanted me out. The yeti guys where stoked to help me and it was great few years.
bmxultra.com: You finished second in Australia to Jared last year at your first 4x outing do you think you will be doing any more 4x races any time soon?
Sam: 2 years ago I would have said yes however now a lot has changed and I am loving BMX and the team I am on. So I may do a little I don't know. However
BMX is where I want to stay for now.
Posted in: Interviews