Answer/SSquared BSX: Win Tyler Brown's Jersey
Paul Bickel, AKA Pump Track Paul, is a big fan of BSX. We saw him make the trip from the USA last year. He's back again and this time he brought some cool prizes.
This is Tyler Brown's factory GT Jersey.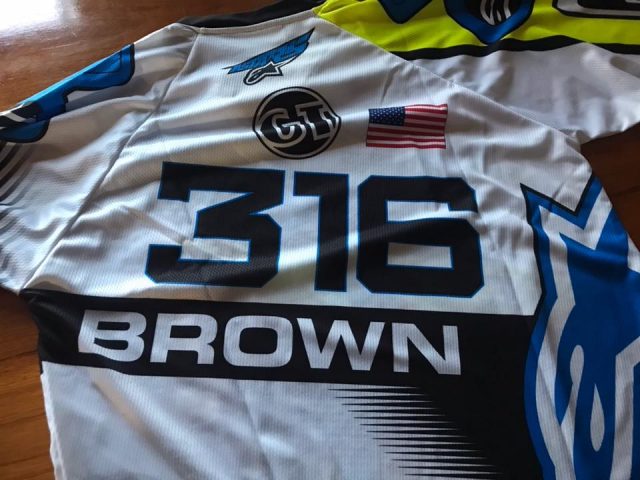 We are running a Facebook auction until 1pm Saturday 19 Jan (AEDST/Melbourne AUS time).
Don't forget all profits from BSX are donated to the Royal Children's Hospital.
So simply go to the BSX facebook page at www.facebook.com/bsxinc and place your bid in the comments section of the post. The highest bidder at 1pm Saturday 19 Jan (AEDST/Melbourne AUS time)  wins the auction.

We'd prefer if you could pick it up personally at the track attack round at Park Orchards tomorrow or arrange for someone who can. If not we are happy to post at your cost. 
Massive thanks to Paul and Tyler.
We will have the remainder of the jerseys on Ebay by the end of the weekend and plan to run the auctions for 2 weeks. Make sure you keep your eyes peeled for that one.
Posted in: News