CCH Racing Australian/NZ Exclusive Deal
by bmxultra.com
We saw on the CCH Racing Australia Facebook page that CCH have a free shipping deal to Australia and New Zealand for the month of September and thought we'd get to the bottom of it.
SEPTEMBER SPECIAL: $495 US includes FREE SHIPPING TO Australia and New Zealand!
Frames available in Junior, Expert, Expert XL, Pro, XL, XXL, Cruiser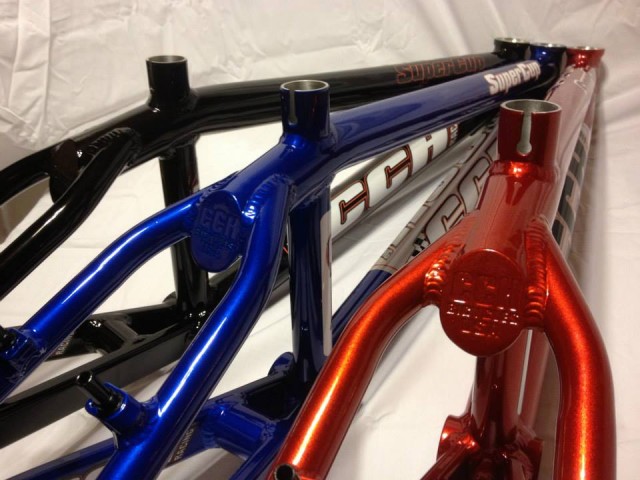 When we asked Cruisin Chris what was going on this is what he had to say:
"So I'm doing a special FREE SHIPPING on FRAME orders thru to September 30. $495 is US retail on frame! You can order direct through CCH and if you order a stem and/or bars with the frame, you will still get free shipping."
You'd better be quick if you want to take advantage of this deal, CCH are still looking for an Australian distributor who will have some additional overheads once they get started, and when you get down to it this is an unbeatable price, no matter how you look at it.
CCH SuperCup Frame Features
Hand built in Southern California, USA
6061 seamless, aircraft grade aluminum, heat-treated, stress relieved
Each frame is checked and re-aligned (by hand) on our custom frame jigs
100% Pure BMX Race design, features oversized tubing
exclusive CCH pierced top tube, wishbone design
exclusive CCH Racing "closed loop" rear triangle creates minimal flex for maximum torque transfer to the rear wheel.
Here's how you can get your CCH frame with Free Shipping.
Up to and including September 30, 2013
Once you have completed your order CCH will send you a special PayPal invoice
Pay the invoice and wait by your mail box for a super cool box of goodies.
Check out cchbicycles.com for more information on the CCH products.
Posted in: News