Crupi Introduces Ramiro Marino
Baldwin Park, CA: Crupi is proud to announce the signing of Elite Pro Ramiro Marino of Argentina.
At just 26 years of age, Ramiro has a long winning history in BMX which he will now showcase in the USA where he now lives. Ramiro represented his nation Argentina, as a 19-year-old junior, at the 2008 Summer Olympics, is a 4 time World Champion, 5 time Argentinean Champion, 2 time USA Champion, 2 time Oceania Champion, Elite Latin American Champion and Elite Pan American Champion.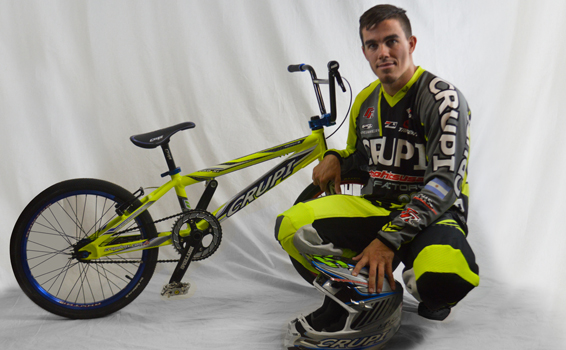 After a 2-year hiatus, Ramiro is back and stronger than ever with his sights on making some noise here in the USA as he focuses toward the 2016 Summer Olympics in Rio. We look forward to Ramiro's influence on our younger team riders as well as seeing Crupi back on the podium in Elite level racing! Welcome to the team Ramiro!!
Posted in: News