Product Spotlight: Crank Brothers Stamp 1 Small Composite Pedals
Crank Brothers, started in 1997, are a MTB company who have a massive range of pedals, both platform and clipless. The Stamp series was brought to my attention as a pedal that might interest BMX racers. The interesting thing about the stamp series is that they make each model pedal in two sizes.
It's the Stamp 1 Small that we'll feature today. It's a light weight, yet durable composite platform pedal. The "9 hex traction pins per side" provide plenty of grip using nut and bolt combos. It boasts a 5 warranty and are reasonably priced.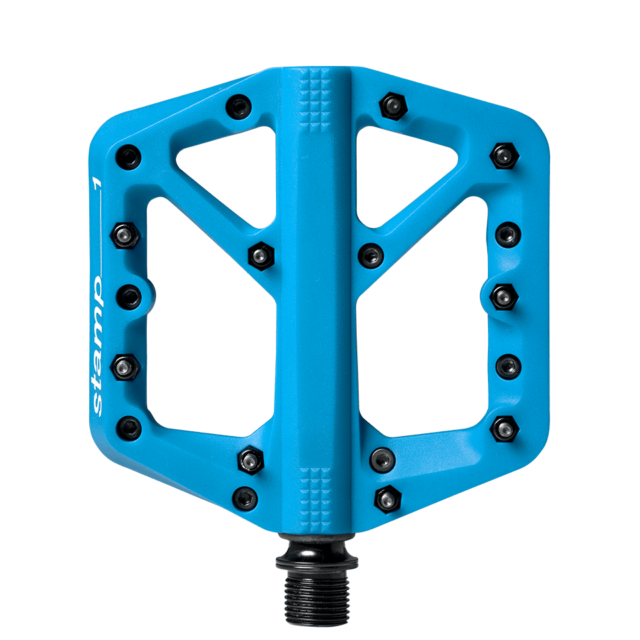 Details
Optimal surface area
Minimal profile 13mm thin
9 hex traction pins per side
Premium bearings & seal system
Stamp small recommended for shoe sizes: 5-10 (us) // 37-43 (eu)
Note: Stamp large recommended for shoe sizes: 10-15 (us) // 43-49 (eu)
Specs
| | |
| --- | --- |
| body material | Composite |
| footprint | 100mm x 100mm |
| hex traction pins | 9 per side (mounted from back) |
| inner bearing type | Igus LL-glide bearing |
| outer bearing type | Enduro cartridge bearing |
| shoe size | US 5-10 // EU 37-43 |
| spindle material | Forged scm 435 chromoly steel |
| warranty | 5 years |
| weight | 299g per pair |
Crank Brothers is distributed across Australia by Lusty Industries www.lustyindustries.com/brands/crankbrothers
Posted in: News