Product Spotlight: CXP Racing Pro Stem
New New Zealand made BMX stems from CXP.
CXP, out of Auckland New Zealand, are a specialty workshop who repair MTB, Road and BMX race bikes. They also have an engineering workshop with a HAAS CNC machine, a lathe and a manual milling machine.
I've been following their progress with developing their own in-house product range.
It was a Facebook post of this stem though that really caught my eye. That finish!
"How about this beauty, 53mm pro stem on the way to Wellington. 311 grams including the bolts. The rest of the batch will be anodised next week unless someone else wants a polished one. We have 53 and 58mm in this batch, 48 and 63 are still to come. They should be up on the site end of next week"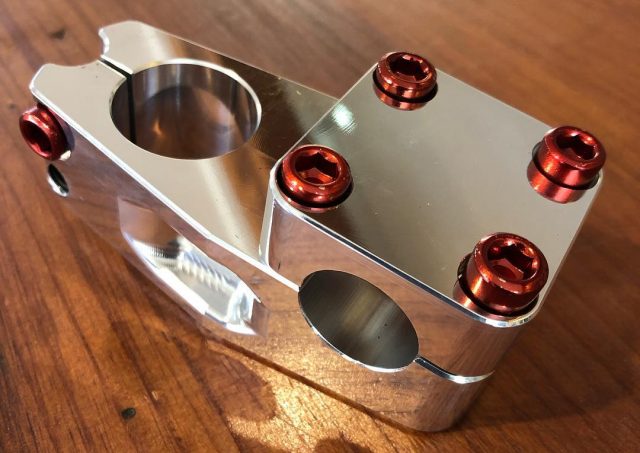 Manufacturer's Description
This stem is made in NZ from locally sourced aluminium, 3D CNC machined and polished.
It comes with colored cromolly bolts.
Special clamp system has the handlebar supertight, the rear faceplate bolts are fully tightened first and then the front so there will only be a 1mm gap at the front of the faceplate, this ensures that there will be a maximum surface clamping for great even clamping.
The steerer bore is also dimensionally accurate and should be firm to slide on, again this is to make sure there is maximum even clamping.
More sizes will be available soon.
Check out more from CXP at https://cxp-racing.myshopify.com
Posted in: News