Product Spotlight: ODI Lock Jaw Clamps
ODI have been making BMX grips for well over two decades, one of our earliest product reviews we did was of the ODI Rogue grips from 1999. They have some history! ODI are well known as the innovator in handle grip technologies and are responsible for the lock on grip. Their products are still manufactured in the USA and prices are competitive. ODI remains on the bleeding edge which is why companies like Troy Lee Designs, S&M Bikes, Tangent and Box all have worked with ODI to produce their grips.
Not only do they manufacturer and sell all of their grips but they offer a massive range of accessories too so you can customise your grips with bar ends, donuts, and clamps.
ODI's Lock Jaw clamps not only allow you to replace damaged clamps but also allow you to customise your grips your way.
They even have a service that allows you to have your clamps laser etched far a small fee. Etching is in a wide range of choices of fonts with up to 15 characters.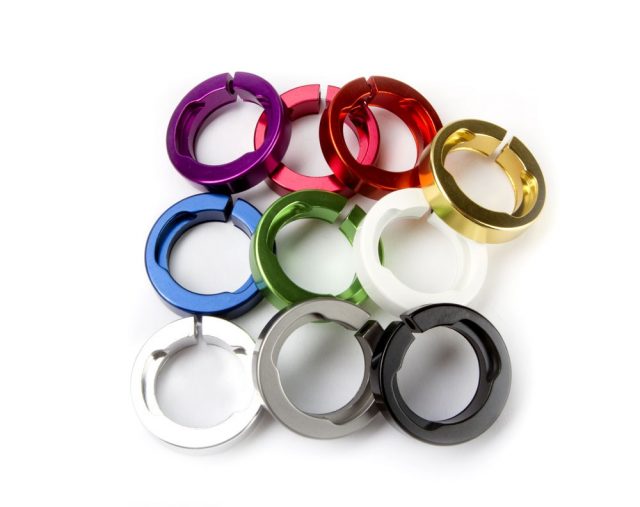 Manufacturer's Description
ODI Lock Jaw Clamps are designed exclusively for use with the ODI Lock-On Grip System. Available as replacement parts or color coded add-on. Available in nine anodized colors to match your motif.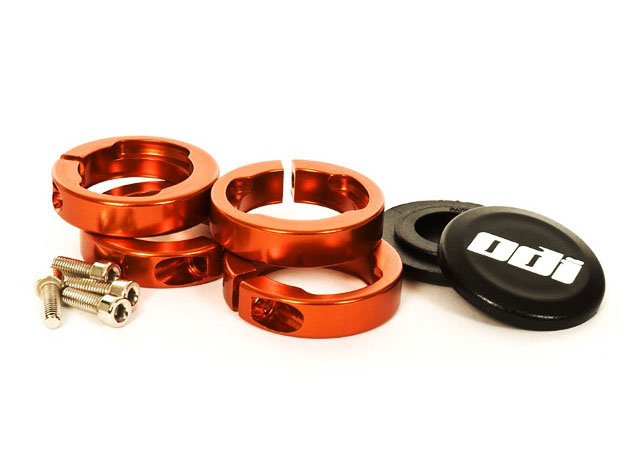 PRODUCT FEATURES:
Part of the Patented Lock-On Grip System
Includes Set of 4 Clamps, Bolts and SNAP CAP End Plugs
Compatible with MTB, BMX, ATV Lock-On Grips
Now available in Black, Blue, Gold, Gray, Green, Orange, Purple, Red, Silver and White
ODI is available Australia wide through www.lustyindustries.com Be sure to give them a follow on Instagram at www.instagram.com/wearelusty 

Check www.odigrips.com for more information and give them a follow on Instagram at www.instagram.com/odigrips
Posted in: News