Protect your bike against theft
by bmxultra.com
Two weeks ago we posted a video of Connor Fields – Why I ride, it's a promotional video put together by a free bike registry service called BikeGuard.
BikeGuard is an online registry that allows you to enter your bike details, including the serial number and a photo which is stored on the website and can be made available for the public to see or kept private, the option is left to you.
One thing I wondered was if you can register your bike if you aren't in the US, and when filling out the information there was a check box that allowed me to complete the registration process. Since the web has globalised communities there's no reason why the BikeGuard can't work worldwide.
If you want to protect your race bike against theft make sure you check this out.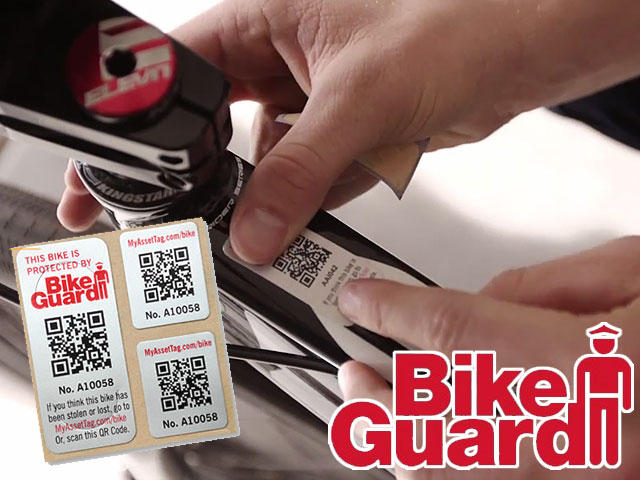 About BikeGuard™
A bicycle is stolen every seven seconds in the U.S., and while thousands of bicycles are recovered by law enforcement each year, very few are returned. The reason is that there is often no way to identify the bicycle's owner.
BikeGuard™: The Free Bike Registry is a service hosted by MyAssetTag, an online retailer which makes asset tags to identify your bike in case of theft or accident. We catalog bicycles and their owners via individual numbers stamped on the frame of registered bikes. And we offer asset tags and registration for up to three bikes to bike owners across North America for free.
Why We Do It: because the cyclists here at our Brooklyn office know what it's like to lose a bike, when it's most probably languishing in the storeroom of a police station because it lacks proper identification. As one police station puts it, "The purpose of the program is to reduce the number of bicycles stolen and assist the police in the recovery of stolen bicycles."
Connor Fields
Check out the Connor Fields page at www.myassettag.com/bike/connor-fields-bmx.aspx
Posted in: News