RADelaide BMX Show and Shine December 1 & 2
The 10th annual RADelaide BMX Show and Shine is set to be a very special event. Old school BMX fans from all over the country will be flocking to Adelaide for the last of the big Show and Shine events for the year, and to meet with special guest the Wildman himself, Todd Lyons.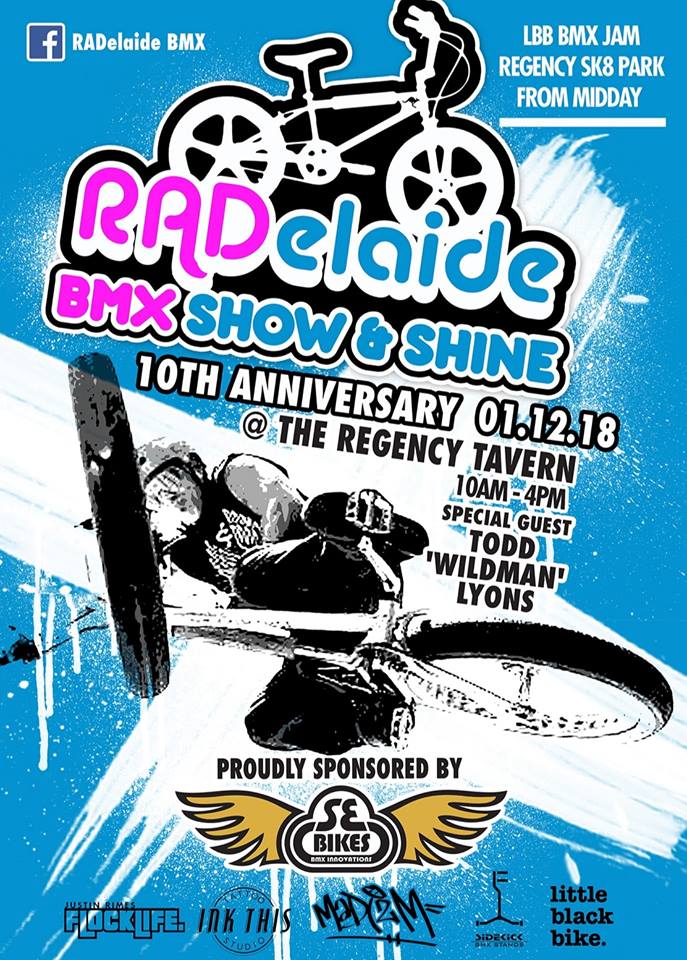 SE Bikes have really come to the party this year, check this out
SE Bikes Australia have donated 2 brand new RAD bikes for the RADelaide Raffle. A Big Flyer and a So. Cal. Flyer
Todd Lyons has also donated his personal bike, a 2019 model 20″ PK Ripper SUPER ELITE,  to be auctioned at RADelaide! and will be sold to the highest bidder on the day. The auction will be held after the raffle at the end of the day. (4pm ish)
The schedule
Saturday Dec 1st – Show'n'Shine. Regency Tavern 10am-4pm.
Sunday Dec 2nd – Ride day. Meet 11am Moseley Square Glenelg. Ride out 12pm!
For more information check out www.facebook.com/radelaidebmx
Posted in: News