Red Bull R.Evolution 2013
by bmxultra.com
It's back…Red Bull R.Evolution 2013. 17 August in Mellowpark, Berlin.
The first Red Bull R.Evolution promised to push BMX racing to the next level. While the format was a little different to the norm, it looked more like a UCI Supercross race with a backyard jam atmosphere, and a couple of extra dollars thrown in for best trick. Not that it's such a bad thing, but it left people wanting more.
It didn't quite live up to the expectations set but it looks like R.Evolution 2013 will make up for it.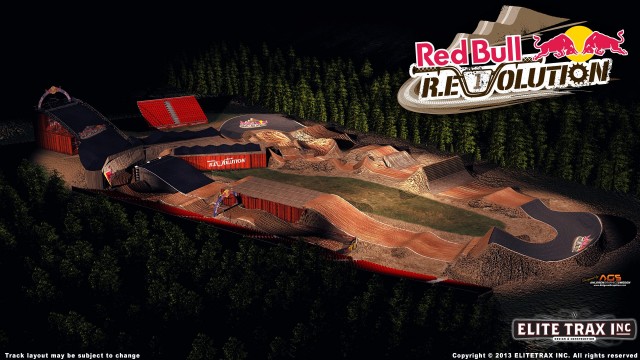 The track is built "outside UCI restrictions", it's designed and built by EliteTrax (www.elitetraxinc.com), famous for the Olympics and BMX Supercross tracks.
The riders? Well that will be 32 invited riders as per last year. It will be interesting to see if the old favourite Supercross riders will all be there or if there will be a new breed of racer hitting up this unique track.
Links:
Posted in: News