Rival Racing Technologies new start gate system
USA's Rival Racing Technologies (not to be confused with Australia's Rival Racing) has developed a new start gate system.
The product is called the iGate BMX. It turns your iPhone, Tablet, Droid, etc. into a starting gate controller so riders will have an economical way to practice starts on their own homemade gates. The product works with any tablet or smart phone that can run Random Gate (Kurt Bagby's app, available from the iTunes Store).
It uses an optical sensor that's embedded in a suction cup. The suction cup detects a signal on the display of the user's hand held electronic device. No other plugs/wires are necessary to attach to your phone unless you want to amplify the starting cadence with your own speakers. They key is that it runs the official UCI random starting cadence.
iGate BMX Controller Module
Rival Racing's iGate BMX is an electronic interface that lets you run a starting gate from your cell phone or tablet! No other gate controller is needed! The system requires a downloaded app on your electronic device, (like Random Gate) to operate. Use the built-in speaker on your phone or tablet to hear the same official random starting cadence that you hear at the track or plug your own speakers into your phone or tablet to amplify the sound for crowd pleasing volume.
Includes 12v wall adapter, or use with optional 12V battery cables (Part No. BC-12) to power from an automotive battery.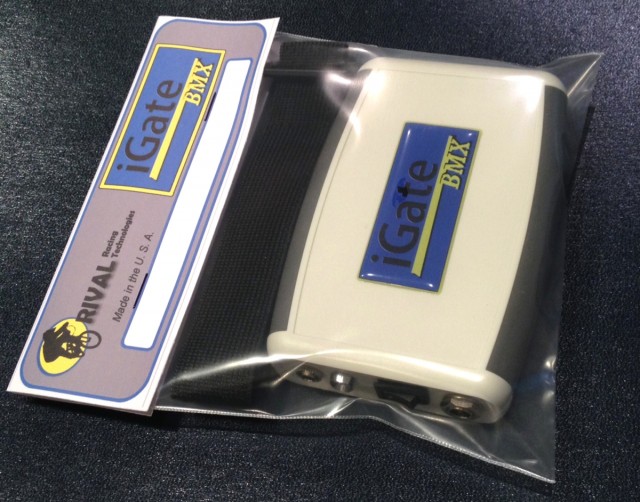 Rival Racing Magnetic Latch Assembly w/ Armature
Rival Racing's magnetic latch is rated for 160kg (over 300LBS) of holding force, with special design for positive release. The kit includes the matching armature plate (that the magnet latches onto), and an 8ft power cable that plugs into the iGate BMX controller. Magnet and armature plate are approx. 7″ x 2.8″.
Includes Rival Racing's universal mounting brackets GBRKT-1 shown here, plus detailed setup instructions.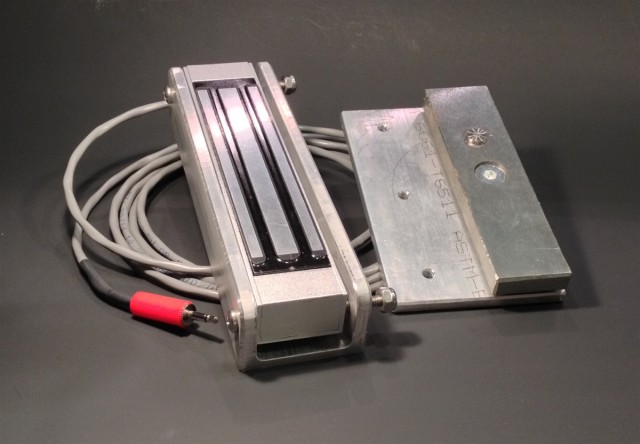 You can see more info at www.rivalracingbmx.com. There is a downloadable user manual and a video there that shows a user's video of the iGate BMX operating a homemade gate.
Posted in: News