Supercross BMX's new pro KJ Romero
Supercross BMX have had some awesome Pro riders on their roster over the past few years, there's three times ABA AA Pro Champ Bubba Harris, Olympian Samantha Cools, Kris Fox, Jared Garcia and most recently Jeremy Rommell.
It was announced today that KJ Romero 2012 Rookie Pro of the year has joined the line up on board his new Supercross ENVY BLK carbon frame.  KJ was riding under the Supercross stables for the Anarchy team but has been AWOL the past couple of years. It's great to see him back on the bike, he will be a pro rider to watch both off and on the track in 2016.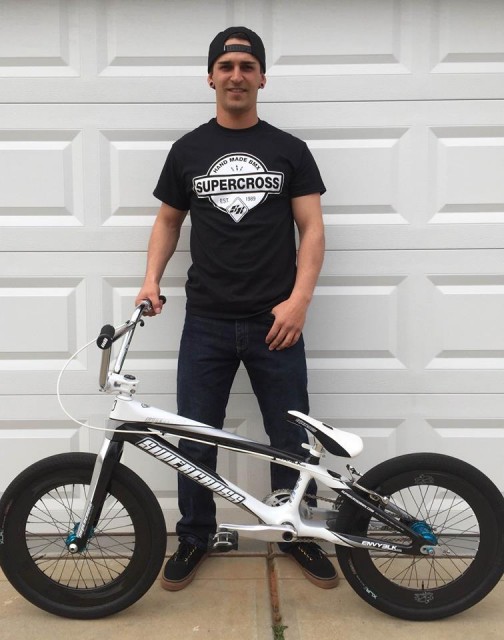 Posted in: News