Answer Alumilite Sprocket
When Answer sent bmxultra.com the Alumilite sprocket for review, some time ago now, I wasn't sure how people would take to them when they look so different to all the other CNC'd sprockets on the market.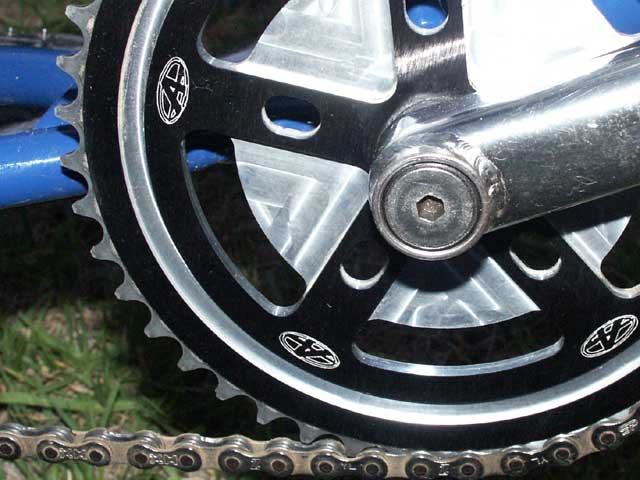 I soon discovered it was the distinctive look that separates it from any other, it has a tendency to turn heads, and the first thing that people ask is "where can I get one".
After using the sprocket for over 5 months now I think it would be fair to say the sprocket has coped well in the bmxultra.com life cycle test. Putting up with the day to day abuse and the bumps and grinds of racing. Also there was no sign of wear on the teeth, which indicates that the teeth should survive the life of the sprocket.
It would have to be the best value for money sprocket I have seen in 21 plus years of BMX racing. That's not to say it's cheap, rather it will out last any other sprocket in it's price range.
Like many sprockets on the market it's CNC machined from 6061 aluminum, it's the 5 sturdy crank bolt holes that makes the difference. Most other sprockets have only one, once that's chewed out (and trust me it often happens), you are normally in the market for a new one. If you chew this sprocket out you take it off and rotate it to the next hole.
The Answer Alumilite sprocket is available in 42 to 46 tooth.
For more product information check out the Answer website at www.answerproducts.com.
Posted in: Chainrings · Reviews