ACS PAWS 4.1 Freewheels Review
ACS has been around since 1971, which is forever in BMX terms. For decades they have been the quiet achiever with a large product range that you don't hear a lot about. Their website is light on, and I've never seen them active on social media channels either. Despite that it's a brand that is in the back of every BMXers mind, if you were to ask a BMX racer (with a couple of years under their belt) if they'd heard of ACS 9 out of 10 would say yes, and they'd most likely associate the brand with freewheels.
While ACS have been quietly churning out freewheels which are durable and reliable, they are overshadowed by the higher end White Industries and Profile Racing freewheels which offer more engagement and serviceability. They will never beat ACS for price though and for a lot of BMX racers money talks.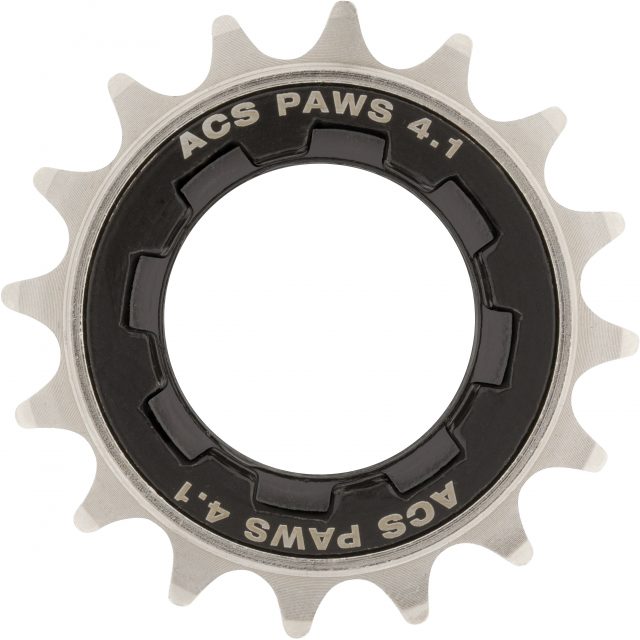 I'm a little paranoid that I'll go out for a ride and the simplest thing will send me home early, so while running a Profile Freewheel on my cruiser with the Profile Nomad hub I had an ACS freewheel sitting in my tool box as a back up. I had to send the Profile freewheel off for maintenance and put the ACS PAWS 4.1 on so I could keep riding the bike. Now, sure, it doesn't have the Profile sound and doesn't engage quite as often, but it does a great job for an affordable freewheel option, and in my case it makes a great backup option.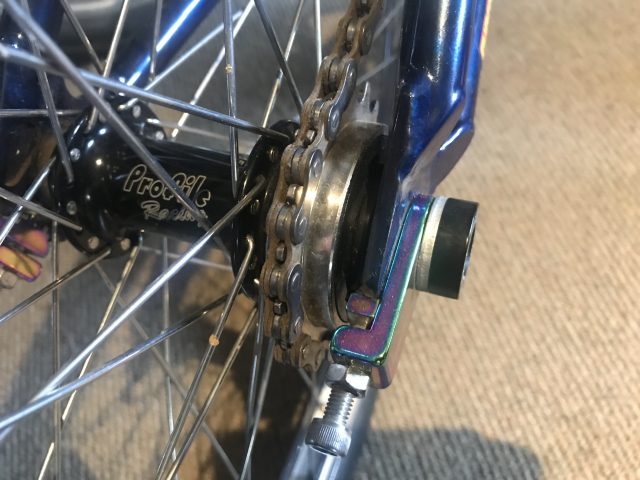 I've said earlier that it doesn't have the same engagement as the Profile freewheel, it engages every 12°, which is the Shimano standard that's still used in most other freewheels and many cassette hubs. While it seems the whole BMX scene has gone mad for instant engagement to me it's all about the ride and I'm quite happy to roll, and race, with the no BS ACS PAWS 4.1.
It's not serviceable, but that's cool with me, not everyone is mechanically minded and will be able to service their own freewheel anyway. Rather than pay someone else to service it it's probably cheaper to just replace the whole unit.
Weight
When it comes to weight the ACS PAWS 4.1 weighs in at 161 grams for the 16T compared to 139 grams of the Profile Elite freewheel. At a fraction of the price of the Profile that's not bad, not bad at all, especially since it doesn't contain any titanium components like the Profile Elite.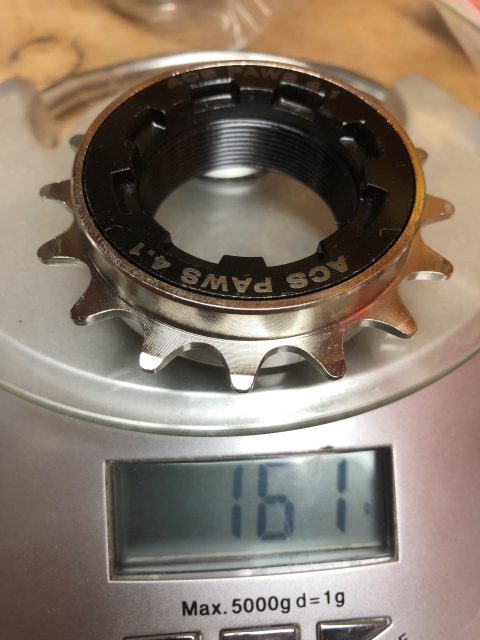 Manufacturer's Description
These are the same design as PAWS, and use a standard 4-prong removal tool.
PAWS 4.1 are upgraded with a black center ring and nickel plated sprocket ring.
Standard 1.375"- 24tpi hub threads
Available in 16T, 17T, 18T, 20T & 22T
Last words
I have no problems doing everything with the PAWS 4.1 that I would on any other freewheel or cassette hub while riding my bike; sprints, riding the track, jumping, going on long rides. No matter how you look at it the ACS PAWS 4.1 stands up to it's reputation, it's reliable and durable and well worth the investment.
If you are looking for something similar with more engagement ACS have the PAWS HD that engages every 6° at a slightly higher price.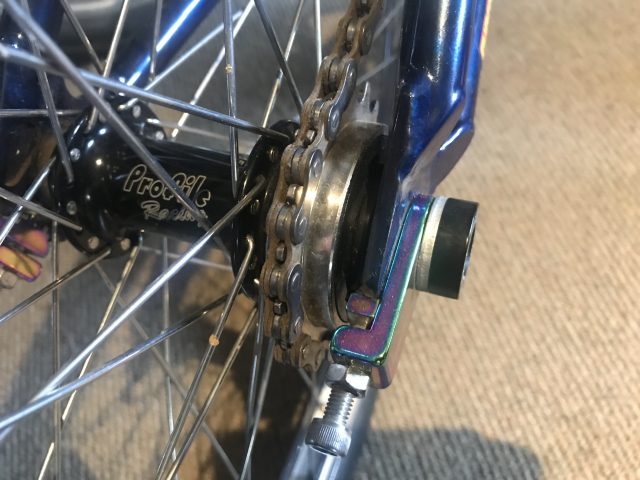 Rating
| | |
| --- | --- |
| Value for money: | 5/5 |
| Weight: | 4.5/5 |
| Functionality: | 4.5/5 |
| Looks/Finish: | 5/5 |
Comments
A reliable and durable freewheel that looks great and won't send you broke, what more could you ask for?
It's a little on the heavy side when compared to the high end freewheels, but for the price, it's going to be difficult to complain about a few grams.
While it's a great package for the price, this freewheel with more engagement would put it among the big dogs in the freewheel category.
The ACS PAWS 4.1 look great, far beyond what you would expect for the price.
ACS is distributed across Australia by Elite Cycle Imports (www.eciimports.com)
Reviewed by Shane Jenkins/bmxultra.com July 30, 2018
Posted in: Freewheels · Reviews