Kenda Small Block Eight tire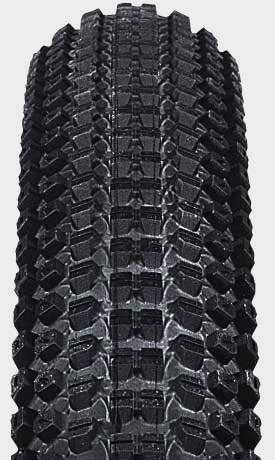 For this review we had bmxultra.com team riders Brandan and Jamie Bullows test the Kenda Small Block Eight tires. They were keen to try out these new tires as the winter weather was in full swing and getting fairly wet and tracks very heavy. Brandan was using ITS Micro Knobbies on his 20″ and had found they weren't the most reliable tire in the rain or anything wet full stop. Jamie was using Tioga Comp X tires on his cruiser and was a little hesitant to change as the Comp X had served him well in all conditions including mud. But the tread was getting a little low and Comp X tires have been hard to find so he was looking for an equal replacement to the tires he came to depend on.
The Intense Micro Knobby tires have been the most popular tire in BMX racing for the past 18 months it's safe to use them as a measuring stick for comparison. The Kenda Small Block Eights have a low profile tread with lots of small knobbies to reduce rolling resistance. The tread pattern is chunkier than the Micro Knobbies which should allow it to get a good grip on terra firma, and it does when the conditions are right. The larger knobbies should give you a little more tire life than the Micro Knobby. So which is the better tire of the two? That's a tough call, but if you let the riders vote you will see a lot more Micro Knobbies out on bikes right now.
Apparently designed for today's race tracks the Small Block Eight tread pattern is a good grip for pretty much all conditions. In the dry you can rely on the Small Block Eight tire for traction. Even when the start hill was wet Jamie and Brandan both had little trouble with wheel spin. The only conditions the tires did have trouble with was in the mud. The mud had a tendency to build up quickly between the tread blocks and not let go, filling the tread pattern as the blocks are fairly small and close together. We asked Jamie how the Small Block Eight compared to his favourite tread pattern, this is what he had to say. "In my personal experience the Tioga Comp X tire has been the best all round tire including mud and sloppy conditions. I would recommend the Small Block Eight tire for any one looking for a tire that will cope with just about any condition, from indoor racing to the local dirt jumps."
Available in the following sizes
20″ x 1-1/8
20″ x 1-3/8
20″ x 1.75
20″ x 1.95
20″ x 2.10
24″ x 1.95
24″ x 2.10
Rating 18/20:
| | |
| --- | --- |
| Value for money: | 5/5 |
| Weight: | 4/5 |
| Functionality: | 4/5 |
| Looks/Finish: | 5/5 |
Comments:
The small block eights are around the same price as other leading tires
There are lighter tires on the market which provide a better all round grip
The tread pattern is great for most conditions. They are a loose fit tire, make sure you fit them properly and not in a hurry or you could find yourself in a little trouble
This tire looks good
Kenda Small Block Eight Tires are distributed in Australia by Avanti Bikes.
Reviewed by Jamie & Brandan Bullows/bmxultra.com October 28 2008