Lezyne Travel Floor Drive Pump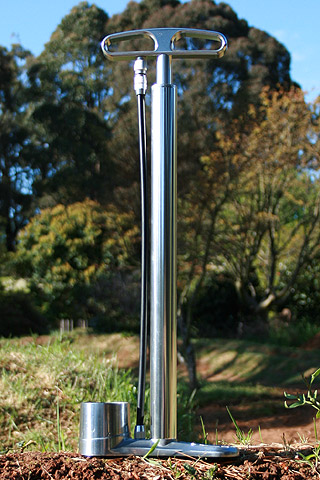 While at AUSBIKE I saw a few items that I fell in love with and added them to my wishlist. The Monza booth in particular had a number of things that caught my eye, but nothing more so than the Lezyne Travel Floor Drive pump. It's a nice little floor pump that's perfect for traveling in the bike bag or in an over packed car. When I say little it still really packs a punch and I'd say it's as capable as any full sized floor pump that I've ever owned. The real seller for me is that it's not only functional, it's serviceable and it also looks stunning.
I already had a good floor pump, it was cheap enough and I got a lot out of it over a couple of years but it slowly started to deteriorate over time. Functionally it was fine in that it would pump air, but unless you knew how to hold the handle the right way when pumping you could skewer yourself. It got to a point where it was beyond a joke, someone was going to get hurt. Yes, I could have gone out and bought another throw away item, but I'm a bit of a hippy greenie, why create more waste when you could invest in a product that's built to last and is most likely to save money over a longer period of time.
To be useful to me a pump must have a guage, be high pressure and floor stand style. The Travel Floor Drive pump has all of that and more. The guage is necessary because I run my tires at a particular pressure and I wouldn't be able to just physically squeeze the tire and say "yeah that's good enough". The high pressure and floor pump means less work to get air in the tire, and the less work I have to do the better.
I am a little sick of the silly lock mechanism on the cheaper pumps, sometimes they take a few tries to get them to sit properly before you can start pumping and I have separated values from tubes a few valves before while trying to remove the connector. There is nothing more frustrating. Lezyne has a nice screw in connector, which is simple to use and the chuck is double sided so it can be flipped over and used with either Presta or Schrader valves.
I like the idea of a carry bag. It's nice and heavy duty so if you were traveling with it in your car, or in your bike bag, the pump is protected and on the flip side everything else is too.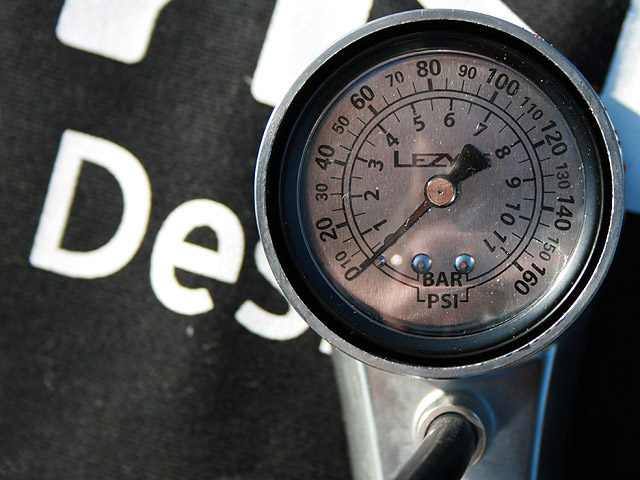 The custom CNC-machined aluminum floor pump is beautifully crafted and like most of the Lezyne pumps is simply a piece of art. The Lezyne Travel Floor Pump is something that you would be proud to own. It's simple, reliable, safe, functional and damn stylish.
Specs:
| | |
| --- | --- |
| Size | 508mm H x 190mm W x 60mm D |
| Color | High-Polish Silver |
| Max pressure | 160psi | 11bar |
| Weight | 0.84kg / 1.85lbs |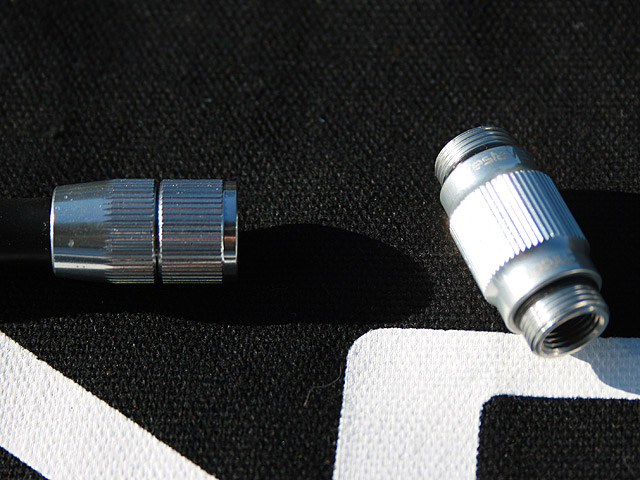 Rating
20/20:
| | |
| --- | --- |
| Value for money: | 5/5 |
| Weight: | 5/5 |
| Functionality: | 5/5 |
| Looks/Finish: | 5/5 |
Comments:
A stylish piece of equipment that's highly functional, build to last and will fit anywhere from your bike bag to the boot of your Mazda 121.
Light weight, perfect for traveling with your bike bag
You couldn't ask for more from a floor pump let alone one that's cut down to fit into small spaces.
The Lezyne Travel Floor Pump's high-polish finish and post art deco styling makes this one of the best looking pumps I have ever seen.
Lezyne is distributed in Australia by Monza Imports (monzaimports.com.au).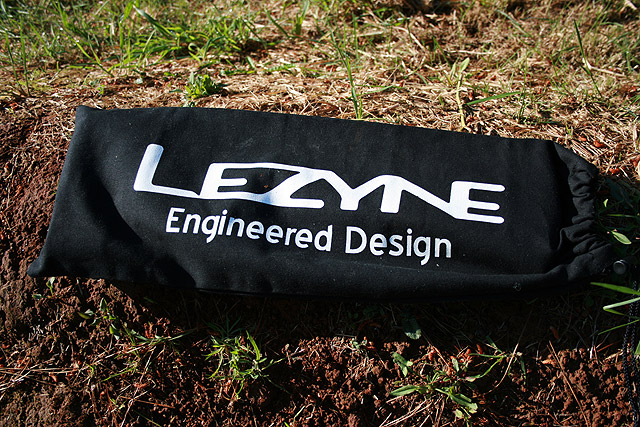 Reviewed by Shane Jenkins/bmxultra.com October 14, 2011
Posted in: Reviews · Tools & Cleaners