CD: The Used – Self Titled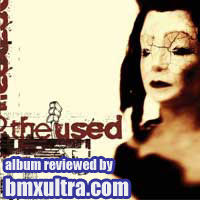 The Used are a 4 piece pop punk band from Utah that can belt out a wall of noise with an intensity that will match any band I have heard, but it doesn't stop there. The Used also have a couple of powerful ballads with intelligent and catchy lyrics.
Their self titled debut album, released by Reprise Records, will have you hooked by the second listen. You will find yourself singing along to the moody tales of love, heartbreak, hope, lonelyness, frustration, suicide and change.
Standout songs would have to be the single "The Taste of Ink", and tracks like "Bulimic", "Buried Myself Alive", "A Box Full of Sharp Objects" and "On My Own". Ok so I have just listed about half the tracks on the 12 track album, but that's how good this album is.
For the parents – there should be a language warning on this CD, as the good old "f-word" gets the odd mention. Don't say we didn't warn you.
There are a couple of bonuses on this CD. There's the enhanced features like the "A Full Box of Sharp Objects" video clip and some studio footage, and there's the hidden track tacked on to the end of the last song on the album.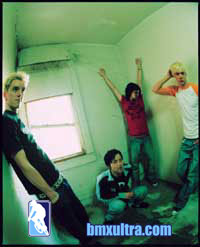 This album will appeal to anyone who likes
Desaparecidos
Sparta
Creed
Fuel
Linkin Park
POD
We hear The Used have played festivals like Ozzfest and Vans Warped tour, which for many will give the band instant credibility.
This is the perfect CD for road tripping or just chilling out, just make sure you crank it up loud.
Check out The Used Player to listen to the music or link to the website.
Posted in: Lifestyle