CD: Hot Hot Heat – Make Up The Breakdown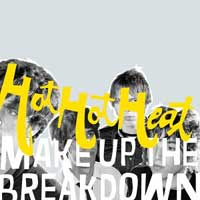 Hot Hot Heat are a 4 piece retro-punk band hailing out of Victoria, Canada. The band sounds very different to anything I have heard in a while. It's refreshing to know that it's still possible to find something that doesn't sound the same as every other band. HHH are proof that there is more to the Canadian music scene, at the moment, than chart toppers Avril Lavigne and Nickleback.
Punk is probably a little misleading when describing how HHH sound, they are a lot more pop than punk. Musically the closest thing I have heard to HHH would be the sounds of 80's post-punk bands like the Buzzcocks. For a North American band they sound very British, the vocals are more like a cross between Robert Smith, of the Cure, and early Elvis Costello with a twist of Adam Ant. You could say they are mellow in comparison to the more popular bands in the same genre. Even people who are more into top 40 music should enjoy this CD.
My favourite line from the album is "You are my only girl, but you're not my owner girl." from "Talk to me, Dance with me" which just so happens to also be my favourite track, a catchy little song which will have you singing along in no time. That's followed closely by "Bandages" the first single from the album. Other standout tracks include "Naked in the City Again" a sad tale of a girl who just wants to be wanted, "Aveda" is about trying to impress a girl and "Save Us S.O.S." is more or less about a doomed relationship. To be honest every track is a winner.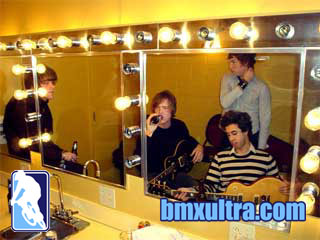 This album will appeal to anyone who likes
White stripes
The Strokes
The Cure
The Buzzcocks
Make Up the Breakdown is a good party CD or just something fun to throw on. It's HHH's second full length release, available now on Sub Pop records.
Check out the Hot Hot Heat Player to listen to the music or link through to the website.
Posted in: Lifestyle