CD: Trans Am – Liberation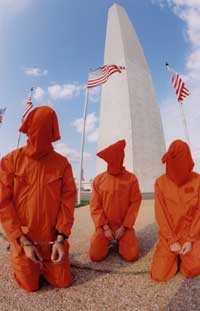 Trans Am are a three piece hailing from Washington DC. Their sound is refreshingly different, it's probably best described as post-punk/electronic-rock, but you would really need to hear it to get a good idea for yourself.
Their seventh album, Liberation is a reflection of the events post September 11. The tracks are mostly instrumental but many contain very political samples, like the memorable "If there's ever an excuse for nuclear war it's Washington DC" and even more hard hitting George W Bush speech samples in Unwanted Guest. The sounds range from the track that made an appearance on Queer Eye for a Straight Guy (I think it was "Remote Control") to the apocalyptic sounds of "June" and "Total Information Awareness", but you can hear tones hope for the future in songs like "Pretty Close to the Edge" and "Is Trans Am Really Your Friend?".
I have had this album for a while and found it difficult to put in words, but as weeks have gone by I have heard it more and more on Melbourne public radio station RRR and when it rotates through in CD player in my car. It's growing on me, but very slowly, which I think makes it great for a sound track for the next road trip. The tracks each have a very different sound and composition, each very interesting in it's own right. The first single released was "Remote Control" which is probably one of the more radio friendly tracks
from the album and a good introduction to the sound that is Trans Am.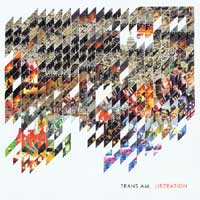 This album will appeal to anyone who likes
Fischer Spooner
The Rapture
Click here to check out Trans Am's website for song samples, photos and more.
Posted in: Lifestyle