Pedaling Innovations Catalyst Pedal
I've never been caught up in clipless pedals for BMX racing. I watched as they were introduced to the sport when Shimano created the DX pedal around 1998. In fact I ran out and bought a set as soon as they were available…for my mountain bike. In the nearly 20 years clipless pedals have been around I have never been tempted to put them on my bike, not even "just to try them out". People say you "need" to use them to go faster. The usual explanation goes a little like this "they allow you to extend the pedal stroke by pulling up on the pedal". I've seen riders pull up on their pedals to jump. Put the same riders on a platform pedal and "they can't ride without clipless" words I hear way too often, they pull their feet off their pedals which never ends well.
So what if I want to go faster? I pedal faster. What if I can't pedal any faster? I train harder and/or eat better. What if that doesn't work? I might look at my bike set up and check my gearing is right, my crank length will give me the most out of my power output. I might play around with tires and tire pressure, I might look at my handlebar width and height.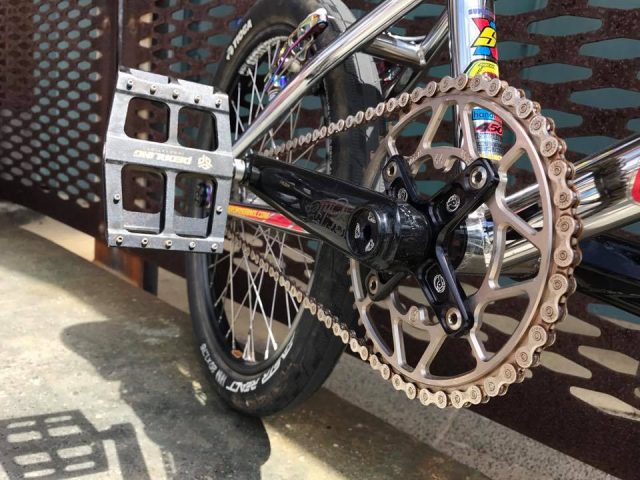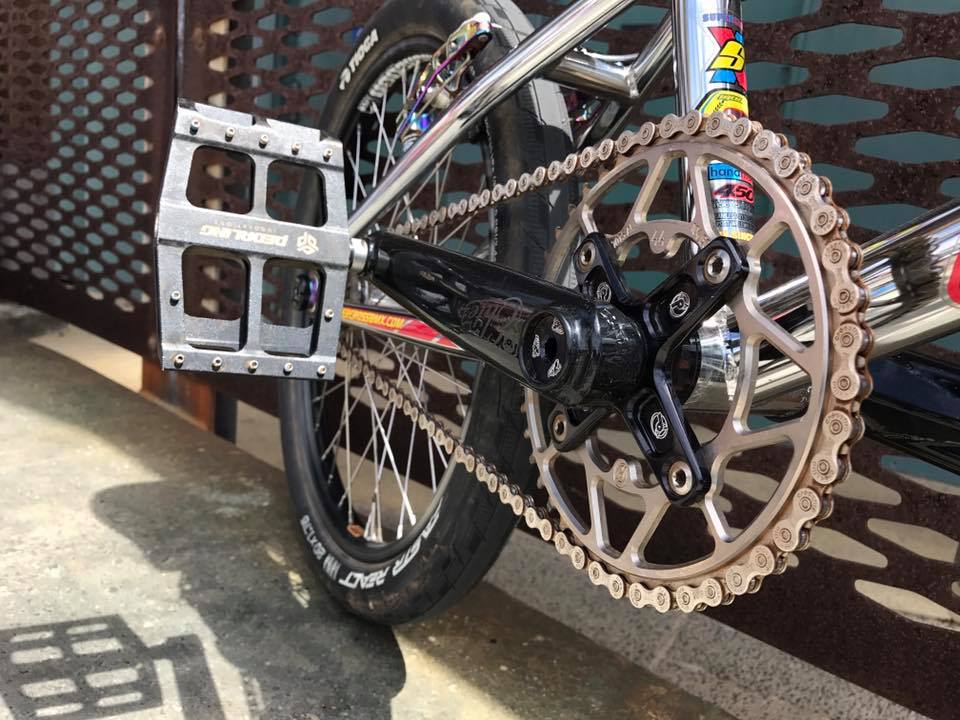 I've had some cool interactions with people who have made a point to talk to me about platforms. I've raced a little in the NBL, I remember at Trumbull CT in 2006 Bob Tedesco scrutineering my bike, and he said something along the lines of "I'm not sure I can pass this bike, it's been years since I have seen these things" referring to the platform pedals. The guy had jokes. On the same trip random riders of different levels would come up to me and give me props for still racing with them, it's funny how people notice.
I'm happy with my decision to stick with platform pedals and have made it my life goal to find the ultimate platform pedal. Over time I have noticed the pedals I have been running have been getting slightly bigger but also lower profile, it appears to be the natural evolution of the platform pedal. I've tried quite a few pedals but find myself coming back to the Funn SolJam pedals each time, despite being scarred by an unfortunate coordination malfunction that should have left me with stitches, but I decided a ride was more important than wasting time in waiting rooms. The Funn SolJam, also known as the Viper, is a pedal that's no longer in production and not easy to find. The sets I do have should be retired, they have had their day.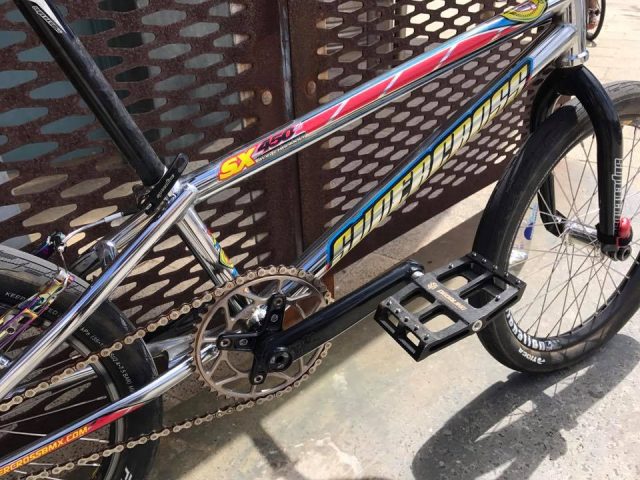 When I saw what Pedaling Innovations had to offer with the Catalyst pedal I was instantly intrigued. They were a long platform, low profile, and light weight, but that's secondary to the science behind the pedal. Finally there's someone who has built a platform pedal not for style or colour options (although they do have a few on offer), not just another pedal that ticks the boxes, but something with real purpose. In my books they are worth a look. It also helped they were reasonably well priced and offer rebuild kits and replacement axles. Pedaling Innovations really get behind their product and this was the clincher. "Get the pedals that will instantly improve your power, stability and comfort…backed with a 30 day money-back guarantee."
So how can platform pedals improve power, stability and comfort? I'm glad you asked that but rather than me interpret the information, do yourself a favour and watch this video.
Product features
Extruded and Machined using our exclusive mold using 6061 Aluminum with T6 Heat Treatment
Manufactured by VP Components using parts and materials with a proven track record for durability and quality
Designed to connect the front and back ends of arch of the foot, it is the longest platform for your foot on the market
Dual sealed bearings and DU Bushing internals
Heat treated Cr-Mo Spindle that is compatible with a standard 15mm wrench or 6mm allen
12 pins per side strategically placed to maximize the new, optimized foot position possible with this design
Shipped with longer (8mm) replacement grub screws to swap out for extra traction
Available in 4 anodized colors: Black, Blue, Red and Grey
Pedal Stats
Length – 5.6"/ 143 mm
Width – 3.75"/ 95 mm
Thickness – .6"/ 16 mm
Weight – 505 grams per pair
How do they ride?
At first I found the pedal felt "BIG" and general riding with them felt OK, but unusual. It certainly wasn't a normal feeling after running various smaller platform pedals for over three decades. Let's face it, Vans shoes don't provide any foot support. They have been my choice of race shoe since I started racing because they look good but mostly because they have lots of grip. With a soft sole I'm used to my foot clawing around the pedal, it's just something I do, or did. It's impossible to do this with the Catalyst's 5 inch long platform under your shoe, no matter how stiff the sole. It wasn't until I used them in anger, in my first race with them, that I really started to really get used to them and noticed how much better they felt to ride with.
I've spent months with these pedals trying to find a reason to not like them but they have simply made riding more enjoyable. This is where the comfort from the larger platform comes into play. The larger platform has made it impossible to slip or roll the pedal, as a flat pedal racer these are two things I don't want to have to worry about. The pedals come with two sets of pins, the shorter pins are installed and the longer pins are in a bag, you can customise the pin configuration as you see fit, but I just stuck with the shorter pins and found them to be perfect. I like the idea of my foot being firmly planted on the pedal and not elevated by the pins (which is what I had to used to with the Funn pedals).
I regularly go on medium distance rides, of about 12-15 kms, all on my BMX bike for general fitness and to clear my head. In the past, the distance and time I was on the bike was limited by my pedals which would cause numbness and discomfort after a while. That doesn't happen anymore on rides with the Catalyst pedal. (I think that Pedaling Innovations should look into more comfortable seats).
It does look like I got the last laugh with these pedals though. For years I have been told I am riding with my foot too far foward over my pedal, I do it for a number of reasons, I find it more comfortable, I find that I get more power down and I have more control over the bike when jumping. The Catalyst is designed to be used with the arch of the foot centered over the axle. It was an easy thing for me to do, but if you normally run the ball of your feet over the axle you might take a little longer to get used to positioning your feet over them.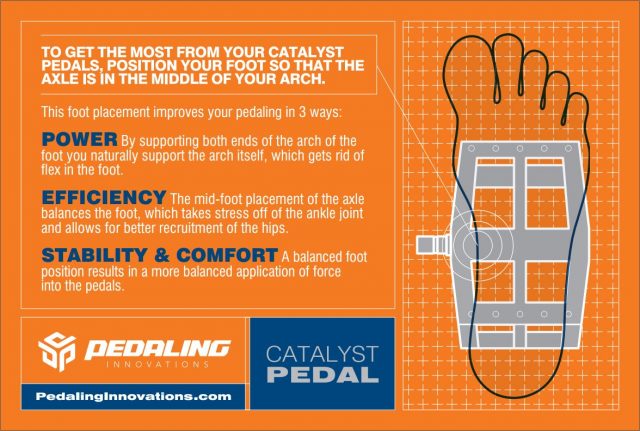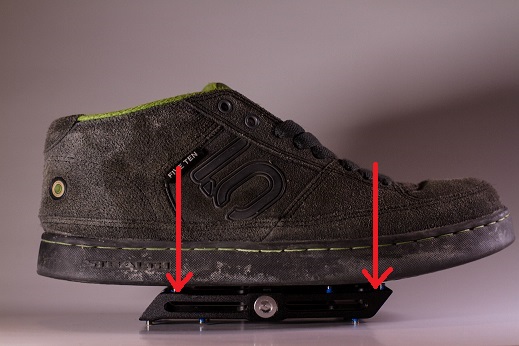 With the pedal positioned further back on the shoe it feels like you can generate more power in the pedal stroke, while I am still struggling a little on the gate I was able to improve my reaction time by just changing my pedals. It's only a matter of time before I will be able to get back to speed with these pedals making it more enjoyable to ride.
You can probably see by the comments above the comfort factor means a lot to me personally. I haven't been able to unitize the "power" or "efficiency" benefits but I have no doubt they are possible with the Pedaling Innovations Catalyst pedal.
Are they the "Best pedal. period!"? I'm sold. Do yourself a favour and try them for yourself. With a full 30 day money back guarantee what do you have to lose?
Gallery
Rating 20/20
| | |
| --- | --- |
| Value for money: | 5/5 |
| Weight: | 5/5 |
| Functionality: | 5/5 |
| Looks/Finish: | 5/5 |
Comments
This is the best performance platform pedal I have ever ridden and it has a great price tag and is fully maintainable.
They aren't the lightest pedals on the market, but you would expect a bigger platform to require more material, at 505 grams per pair you won't be giving away strength and durability but these pedals aren't exactly boat anchors either.
If you want the ultimate pedal the Pedaling Innovations Catalyst pedal is for you. These are built for power, efficiency, stability and comfort and I found it impossible to slip from, even with the short pins.
The pedals look BIG, but once you get past that they are a great looking with four colours to choose from; red, blue, black and grey.
Check out pedalinginnovations.com for more information
Reviewed by Shane Jenkins/bmxultra.com January 28, 2017