bmxultra.com: Tell us about yourself…
Pablo: My name is Pablo Gutierrez. I am 18 years old. I am going to the university to become a sport teacher.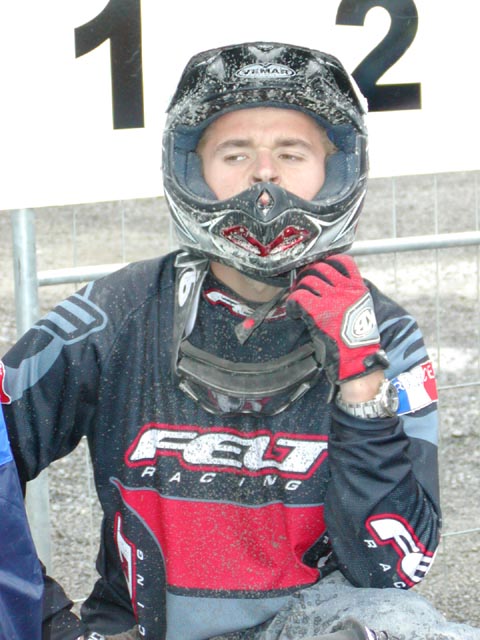 bmxultra.com: What's your strongest characteristic?
Pablo: I am always positive.
bmxultra.com: Where are you from?
Pablo: I am from France and I live near to Marseille.
bmxultra.com: When and how did you start racing?
Pablo: I started when I was 5 years old. My parent's have brought me to this point.
bmxultra.com: How did you finish at the European Championship?
Pablo: I came 2nd in the 20 inch class (junior elite) after Arhurs Matisson (One Bicycles). He was very strong all the year and I finished 1st in the (junior elite) cruiser.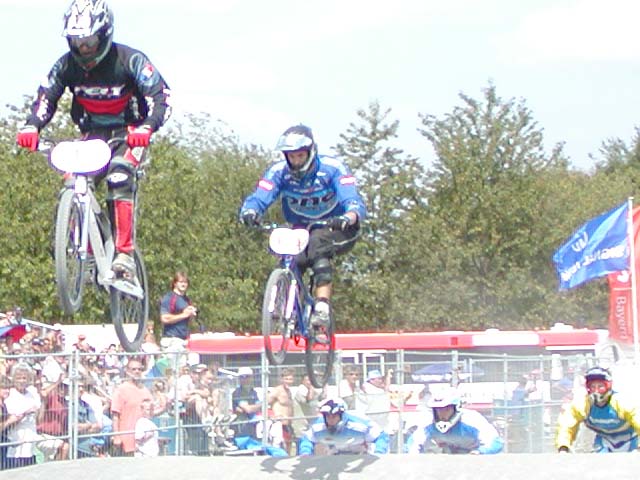 The 2002 World championships
bmxultra.com: What was it like to win the Junior Elite class at the UCI world championships in Brazil?
Pablo: It was fantastic, because I had a very bad start of the season. This final was for me the last of the junior class. So it was a great ending.
bmxultra.com: How many World Championships have you completed in previously?
Pablo: I was three times World Champion. Two times in Australia and one time in France.
bmxultra.com: Are you planning to defend your title in Australia next year?
Pablo: On this moment I can't say anything about it. I think that I will go to Australia, but it is not 100% sure. To defend my title, would be very difficult, because next year I ride with the Elite Men.
bmxultra.com: Do you have any plans to join the US pro circuit any time soon in the future?
Pablo: To ride in America, it is a dream, as it is for every child in the BMX. In the future, I would like to race there for one or two season. But at this moment, I am a student.
Until now it was possible the share school and BMX. I hope that in the future it will be the same. But if somebody would give me the opportunity to ride in the US, I would not say no.
The Internet
bmxultra.com: Do you use Internet?
Pablo: Yes, a couple of times in the week.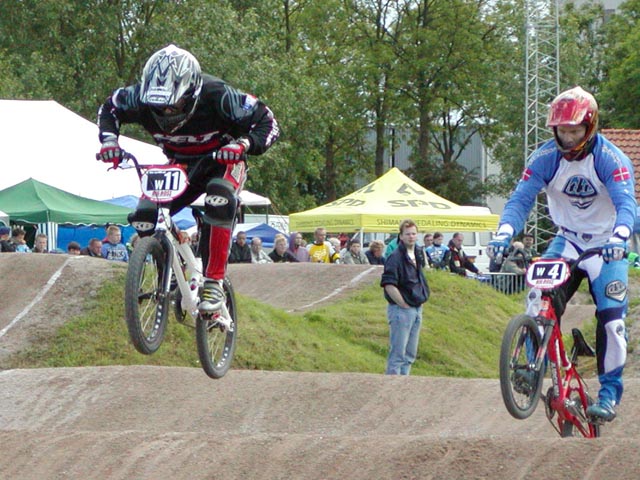 bmxultra.com: What are your favourite websites ?
Pablo: The BMX sites like BMXbible or BMXmania, etc.
bmxultra.com: Do you like to keep up with the international competition?
Pablo: Yes
bmxultra.com: Do you have your own website? Any plans for one in the future?
Pablo: I don't know. I would like it, but you have to use a lot of time to do it.
Racing in Europe
bmxultra.com: What is your favourite track ?
Pablo: Montelimar (France), Geneve (Swiss) and all the tracks that are fast and technical.
bmxultra.com: Is it hard to travel the European circuit?
Pablo: I travel most of the time with the car, but also something the plan if it is too far. I know it is boring to travel, but in fact it is only 5 weekends in the year.
bmxultra.com: Who is your biggest competition?
Pablo: In Europe, Arturs Matisson
bmxultra.com: What is the best website that follows the european circuit?
Pablo: The internet site who gives all the results is www.bmx-europe.com
The future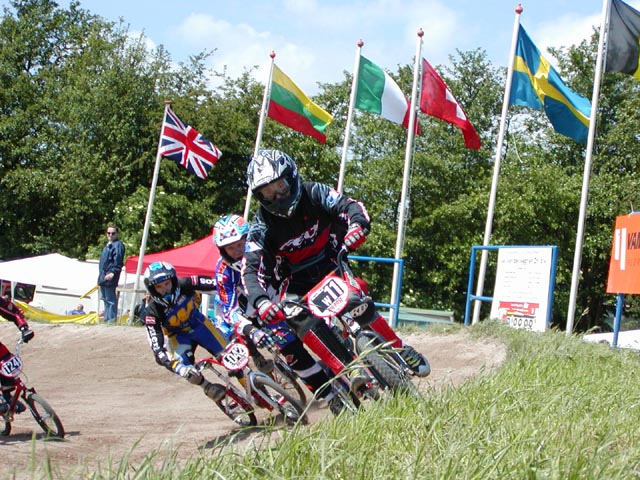 bmxultra.com: What are your plans for the future?
Pablo: I will try to share my school and BMX, just like the years before. And I will also try to do some racing on the World BMX circuit.
bmxultra.com: Where do you see yourself in 5 years?
Pablo: I will see me in the airport with my certificate of sport teacher. And then I will fly to the US to race there.
bmxultra.com: Who are your sponsors?
Pablo: Felt Bicycles, Bolle, Carnac, Vemar, Oxi, Treiz or, FSA, Knucklebone, ODI.
bmxultra.com: Who would you like to thank?
Pablo: I would particularly thank my family, my girlfriend and my friends, people from my club, Pascal and Laurance, Fabrice Vettoretti.
And say hello to my friend Fred King. Stay positive .
A special thanks from bmxultra.com go to Cyrille Olive for the photos and hooking us up with Pablo for the interview.
Posted in: Interviews