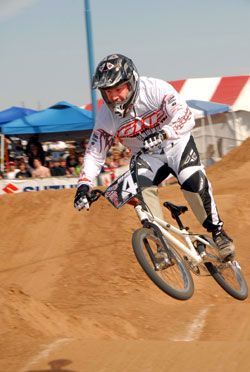 bmxultra.com: When we last spoke to you you were in the vet pro title hunt racing for Supercross. A lot has changed since then. What's been the most significant change for you personally?
TP: That's a hard question.  Every year brings changes and new challenges. After the last interview I had my best seasons ever 05,06, and 07.
2005 I continued to race for Supercross and had a great year, I won the ABA vet pro world title. Went into the ABA grand national 32 points back, sitting #2.  Didn't have a great race and (Jason) Carnes took the title again. TP #2.  After the 05 season I was physically and mentally spent!  I was ready to quit (retire).  The day after the Grands I had a conversation on the phone with Greg Hill and my mind set changed.  He told me that you can't define a person by the number on their plate and that he was #2 like eight times.  He called me the next day and ask me if I wanted him to help me, train me and sponsor me?  I thought about it and I knew if I was going to race in 2006 I needed someone like Greg to support me.  So I said yes.
2006 was a great year!  I won a bunch of races.  I picked up a new sponsor half way through the season with Socko energy thanks to Mike Gul.  I continued to ride a GHP and have Greg guide me and train me.  It was great, not only the training but the life lessons I learned along the way.  I went into the Grands with a 80 point lead and was riding well.  Things just didn't go my way and even though I won the most races in '06 Carnes won the title again, hats off to him. TP is # 2 Again. I was ready to call it a day and move on.  I talked with Greg and he told me I was too good to just quit riding!  So I decided I would give it one more season in Vet.
In 2007 I went into the season with an "I don't care" attitude. I didn't train at all.  I won both days at the first race in Reno. How? Who knows? I had another great season and won some races along the way.  But the truth is, my heart just wasn't in it.  I would go to a race and would just want to go home. I was just over it.  The class was harder than ever and I wasn't putting in the training I had in the past and it just wasn't fun.  But I felt like the right thing to do was finish out the season.  I went into the Grands knowing I could get any number in the top 5.  I cheesed my gate and didn't get out of my semi… that would be a national # 4.  But I was relieved when it was over. They announced over the PA that TP was retiring!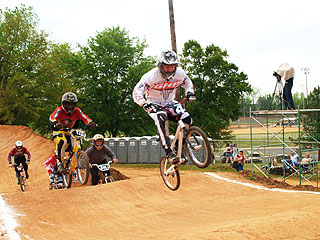 That is retiring from Vet Pro, not riding altogether. It was a great 6 year run. I learned a lot and made a lot of life long friends along the way.  Even though I never got the #1 plate for the national series I wouldn't change a thing. It is what it is and everything happens for a reason.  I look back on my Vet pro career with a smile on my face.
bmxultra.com: What is Socko?
TP: An energy drink company.  They supported a small team for two years. Myself, Mike Gul, Danny C among others.  I have a new energy drink sponsor this year, Bawls Guarana ! They are an official sponsor of the ABA. Please Check out their link above.
bmxultra.com: Who are your current sponsors? 
TP: GHP Factory ghpbmx.com,
Fly Racing flyracingbmx.com,
Snap snapbmxproducts.com,
HRP designs hrpdesigns.com,
Sun Ringle' sun-ringle.com,
Bawls Guarana bawlstyle.com,
661 www.sixsixone.com,
T.H.E, Intense tires www.intensebmx.com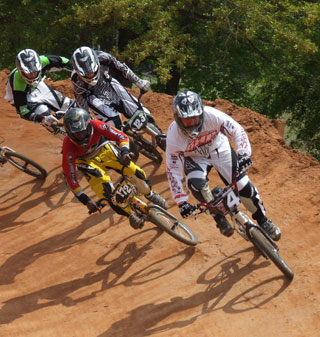 Greg Hill
bmxultra.com: What did it mean to you to have Greg and GHP behind you? 
TP: I can't say enough about how much Greg has been there for me.  He keeps me grounded when I win a lot, he gets on me when he feels like I don't give my racing 100% and most importantly… He listens when I need him to lean on.  Greg is a life long friend and I don't plan on riding any other bike other that a GHP.  At least until they fire me ! LOL
bmxultra.com: What did Greg say when you told him you were going to retire from Vet Pro?  
TP: He didn't say too much.  He knew I was burned out and not having much fun racing.  We had talked about it many times over the last couple years.  Let me tell you what kind of person Greg is.   Greg always put TP the friend ahead of TP the racer.  even though he might have wanted me to continue racing Vet Pro for GHP.  He understood and was 100% behind me stepping away and trying to find some new fire and drive to continue to want to race.   Greg is one of the most sincere people I know and is always looking out for me as a friend first and racer second.  So when I do race I not only race for me but I race for Greg and GHP. I want to represent Greg and GHP the best I can.
bmxultra.com: What sets the GHP apart from anything else you have ridden? 
TP: The geometry is awesome! It has a short back end, and it's real quick out of the gate!  Heck… Greg made a XXL just for me and the big guys like me.  The bikes are top notch and Greg has put a lot of thought and effort into making the best quality race bike possible. Greg said he will send one your way and let you try it out! Then you can tell everyone why it kicks butt!
bmxultra.com: I love a product review almost as much as I love doing these interviews, tell him I'm in.
TP: What size frame do you ride?  Maybe I will just send you my entire bike and you can test it out?  And then hang it in your garage when you are done !  I ride a XXL, you?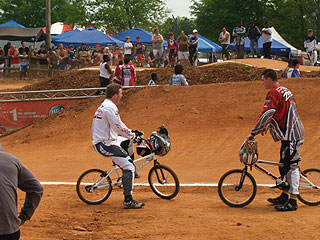 bmxultra.com: I ride a XXL too…but hang it in my garage? Hell no! It's going on the wall above the TV!
TP: Nice !
Retirement (yeah right!)
bmxultra.com: I might be a little confused here, but when people retire they usually give up or drop back into Ams, what on earth made you decide to retire into the A Pro class?
TP: Well, I still want to race in the pro class. I feel like I can still compete for sure.  I am just burned out on the points chase in Vet pro. After six years of chasing the title I feel like I had my day in the sunshine, it is someone else's turn. Racing A pro also gives me the option to race ANY ABA national. I don't have 11 races to pick from but 22 or so. And I have way less pressure! Who expects a 40 year old to beat all those kids half my age? Well, accept me! I think the whole "retire" comment was misunderstood.  Example…..  let's say Dale jr. wants to retire from NASCAR and go race INDY cars. He would still be racing cars, right?  It's just a different series. Same thing. I'm retiring from the vet pro series and racing the A pro series. How many people would I upset if I did go back and race AM? LOL
bmxultra.com: You have notched up a few wins in A pro and a bunch of finals. How could that be retirement? 
TP: I have had so much FUN this year! Isn't that retirement? No pressure, no points, just racing the best I can on that day. Then I move on to the next day and race. I just wanted to step away from  Vet and just see if I could have fun riding my bike again. Not for any other reason than because my heart tells me to do so. Isn't that why we all got started in the first place? Because we love riding a bike?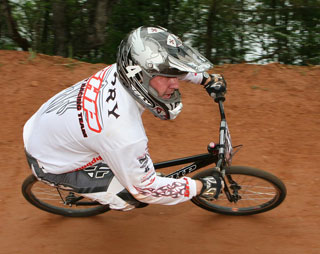 bmxultra.com: What happens when you reach the prize money threshold to move to AA?  
TP: That's easy…  My next moto I will line up on the gate in AA. I never had the chance to earn my AA card when I was younger because I quit racing after a serious knee injury. It's something I would like to see happen but I'm not obsessed with it or anything. I have only raced 4 races this year so far. I will have to go to a few more to make it happen… we will see.   I'm in no way shape or form think I can beat the best of the best at the age of 40. But it will be fun trying! I have tons of respect for all the AA pros and I have enjoyed watching them over the years. It will be a huge honor just loading up in the gate with them!  My 41st birthday is on Sunday of the ABA grands…  that would be a great birthday present! If I can stay healthy it will happen. I had a few good crashes in Atlanta and I don't know how bad I hurt my wrist/hand? As with every sport, injuries can slow you down!
bmxultra.com: It's kind of a weird situation, I remember when you started to kick ass in the Vet pro and people were kicking up a stink because you didn't do your time as a pro back in the day, looks like you are certainly making up for that and paying your dues now, do you think anyone would question why you are racing A pro at 40?
TP: Oh yeah. Lots of people wonder what I am doing? It is all about trying to recapture the fire from with in, to want to race again and train and have the desire to do well, which is having fun! I am kind of doing things in reverse, but hey who said it can't be done this way? I'm 40 so what! Believe me, the A pros try very hard when they race me. Nobody wants to get beat by the old guy! I have had A pros ask me why I'm taking their money?Too funny. I haven't had any Vet pros worried about me leaving though. I think they were glad to get rid of me! Anyone who questions if I have paid my dues hasn't been around the last 7 years.  I promise I HAVE paid my dues in many ways.
bmxultra.com: What do the up and comers in the A Pro class think of racing against a 40 year old?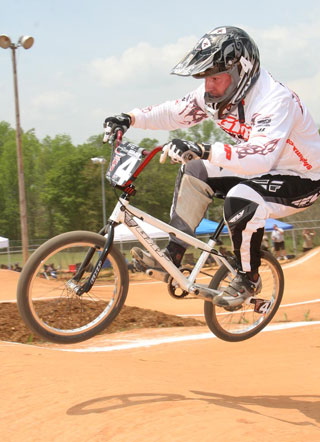 TP: Some think it's cool, some don't like it.  But it is what it is.  After all, when the gate drops… I'm just another racer trying to get to the finish line first! There are so many fast riders in A pro,  there is no set pecking order and every weekend I race I am racing new riders.  99% show me tons of respect, after all most have seen me race in Vet pro for years. There are some who were 11 or 12 years old when I started racing Vet pro.  So they have grown up watching me race. In Atlanta we were in the pits talking about the fact that I was out of high school (1986) before almost all the A pros were born.  Pretty funny thought.
More about TP
bmxultra.com: Do you still have your own race team? 
TP: Yes!  I have about 45 riders on the team this year. I have a TM (Doug Callor) who does a great job. It really is just a way for me to try and give back to the sport and make a few riders feel like they are a part of something. My hope always is that they can get on bigger and better teams down the road. I have some great riders on the team. In fact I have Vet Pro Zack Roebuck from Texas on the team. He took 4th in the semi at the grands and made the main! TP got 5th, imagine that. LOL .

bmxultra.com: Will we see you racing for a UCI world title any time soon?
TP: I would like to.  It is just such a long race. I would be gone for a week.  Which is really hard for me to make happen with the family and job.  But I would like to give it a run. I have heard it is very exciting! Dale Holmes was on me this year to go.  He said I would win two world titles if I did go!  That was a big compliment coming from Dale!  Maybe next year I can come out for the Aussie worlds? will you baby sit me?
Australia
bmxultra.com: Hey sure, if you come to Australia for the worlds, I'll baby sit you. (Now that sounds like trouble waiting to happen.)
TP: Trouble? Me?  It would be fun!  We would have to wait until after the race to get into trouble.
bmxultra.com: Is there anything you would like to see or do in Australia? 
TP: Anything and everything !  It would be cool to stay for a week after the worlds and see everything I can!  I could probably talk the family into going if I did that. I could say hi to all the Aussies I know, Warwick, Tony Hancox, Kamakazi, Luke Madill, Khalen Young.  If you were lucky I could teach you a few things while I was there!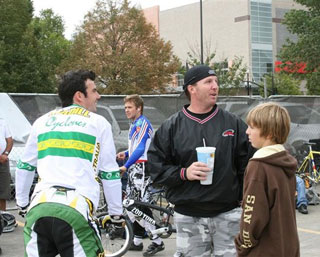 bmxultra.com: How did you get to meet so many Aussie BMXers? 
TP: Just over the years going to so many races you will always meet people.  I probably know Warwick the best.  He is  very cool and I miss hanging out with him at the races. I have only talked with Kamakazi and Luke a few times over the years but they have always been very cool and respectful to this old man.  I have never met Tony in person but we have exchanged many emails over the last couple years and I feel like I know him well.  I look forward to meeting him in person.  As for Khalen…..  very cool guy, I ate dinner with him in Atlanta, Georgia.  Man he has a sense of humor. He kept us all laughing! I wish Khalen luck with the new baby and with his racing. And you? Well you know I think you are a champ!  I look forward to meeting you in person as well!  Next years worlds?
bmxultra.com: Hey, I'll be there, one way or another I will be there.
What do you think of the Vet Pro class right now?
TP: Crazy fast!  those guys are lucky I called it a day ! LOL.  Seriously, Dale, Purse, Coach G, Fallen, Whipperman, Dinger, Opincar, all coming into the class in the last year. 6 time champ Carnes, Rupe, Street, Gul, Silva, Ham, Roebuck still riding along with so many fast guys I can't remember them all!
I have nothing but respect for all those guys and their riding ability.  The class is legit and has been for many years.  I raced some super fast guys over the years, Darrin Mitchell, Charles Townsend, Todd Lyons, Matt Haden, Greg Hill, Harry Leary, Mark Melton, Barry Nilson, Eric Dier, Terry Tennete, Dave Bittner, Ray Hudson, O'Gorman brothers, Bill Madden, The list goes on and on !
The big difference over the years is the class has gotten a lot deeper.  When you see a main line up and ANYONE in the gate can win, That's when you know the talent is deep!  When you see super fast guys watching the mains that says it all. It is more like the AA class now in that there are always fast guys watching the main.
I tip my hat to those guys because I KNOW how fast and how good they are.  I wish them all good luck and I enjoy watching them race.  If somebody doesn't step up and beat Dale well maybe I will have to go do it? LOL
bmxultra.com: Which riders do you like to watch racing the most and why?
TP: Other than my two sons, who don't race much anymore because of football and other sports.   I enjoy watching the AA's of course like everyone else,  they are all so talented it's amazing.  But I really enjoy watching the older expert and cruiser classes the most because I know most of those guys like Dave Archibald and I raced most of them back in the day  before I turned pro.  Vet Pro falls in there as well because I raced all those guys too.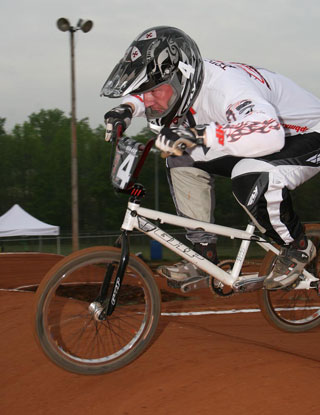 bmxultra.com: What is the single best race meeting in your opinion and why?
TP: ABA Grands for sure.  There just seems to be so much on the line at that race.  Everyone is on edge and it is really exciting to race in and watch.  Super fun race!!
bmxultra.com: Do you think you would have another bash at the BS Stops race?
TP: You know I would!   I was actually going to sign up again this year turning 40 and all. I was thinking it was time to show everyone what's up again! LOL. But they didn't have it this year. Maybe next next year I need to get on the web and talk some big time trash and get it going again. The first year they ran it in 2004 it was pretty intense and there were a lot of riders out to prove something. I was just lucky enough to ride well and pull it off.
bmxultra.com: What's your worst habit?
TP: Well,  I don't drink much, don't smoke, don't pick my nose so… It would have to be sweets!  I eat way to many sweets.  I just love sugar I guess?
bmxultra.com: What websites do you visit these days?
TP: BMXULTRA.COM
BMXMANIA.COM
GHPBMX.COM
ABABMX.COM
VINTAGEBMX.COM
FATBMX.COM
DALEHOLMES.COM
DB44.COM
JOEYBRADFORD.COM
UTAHBMX.COM
TODDLYONS.COM
KHALENYOUNG.COM
Family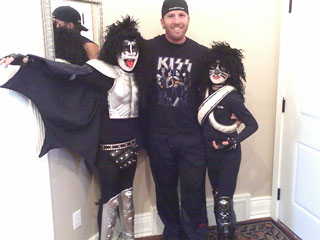 bmxultra.com: Are your kids racing BMX? 
TP: Off and on they do.  Not full time.  Right now they are both playing American football.  Which they both love.  My daughter is almost 5 and she has been asking me if she can race.  So maybe my daughter will tear it up as well !  I'm not really the dad who pushes my kids to do a certain sport.  If and when they decide to race full time and give it 100 % then I will help them do that.  Right now they love other sports more, so that is what we focus on.
bmxultra.com: What's the one thing in life you can't live without?
TP: BEER! Totally kidding. For sure my family, I enjoy them more than anything in the world.   Family time is what life is all about for me, we don't have to do anything other than just hang out and it's fun. I really enjoy watching my kids compete, football, skateboarding, BMX, wrestling, it doesn't matter to me, it is all enjoyable.  As long as they are enjoying it and having fun it is fun for me. I just try and be the best dad I can and support them.
bmxultra.com: What would life be like without BMX?
TP: A lot less painful ! LOL.  Seriously,  it wouldn't be that much different.  I spend most of my time like anyone else, job, family etc.  If I didn't race BMX I would be golfing, hunting  or something else.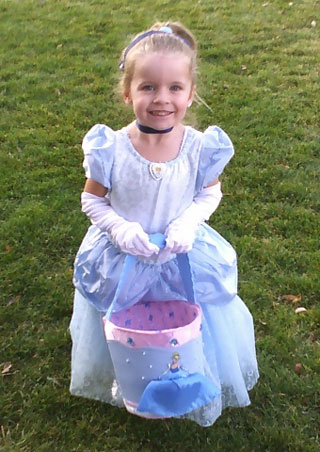 So really one hobby for another.  Everyone has to have some kind of hobby they enjoy.  Right now mine is BMX,  in the future? who knows.  My kids like to tell me I will be racing around the track in a wheelchair at the age of 99 ! They say I will have a big slingshot start.  They think that is way funny, kids !
bmxultra.com: How is work going? 
TP: It's really good.  I enjoy working at the refinery.   I am currently working in the Health and Safety department,   So I work on lots of safety issues.  Safety at a refinery is no joke and I try and make sure all the guys working outside have everything they need to go home to their families safe.
bmxultra.com: What's more dangerous being a dad (I've seen the home videos on the internet – you would have to wear a cod piece full time for protection), BMX or working at the refinery?
TP: Oh yeah !  You definitely take some shots from the kids.  My two sons like to rough it up with the old man,  it will be a few years before they can take me!  LOL.
Racing?  I try not to think about it.   I don't feel like I can race my hardest and pin it if I am thinking about getting hurt.  But we all know the potential is there for serious injury.
Work?  I don't believe there is another industry with more potential for a fatality,  Everyone knows it.  We do everything we can to make it as safe as possible but we are making very volatile products.  Again, everyone knows the dangers but you try not to fixate on them and just do your job.
So… bumps and bruises = Kids.    Broken bones,separated shoulders etc. = BMX.      Possible death = Refinery.    In the end …. hope for the best and plan for the worst ! God Bless.
bmxultra.com: What's the last CD you bought?
TP: CD ? you are kidding right?   I haven't bought a CD in years,  All itunes here.    My oldest son seems to buy plenty of new music every week to keep me happy.  I pay for it of coarse ! LOL .  But my two sons listen to everything form 80's rock to Hip Hop,  So I listen to just about everything besides country music.   And no I don't  listen to Neil Young,  Khalen Young maybe but not Neil . LOL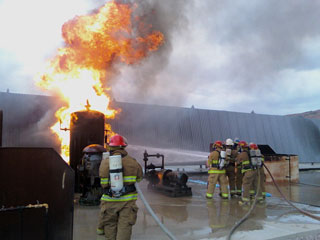 bmxultra.com: Tell us about your Tattoo
TP: I got the bottom half in 2000.  After much thought and wanting to get a tattoo for years. I really wanted something that was timeless and I would always like and appreciate.  So the American flag came to mind and it just went on from there.  Keep in mind that this does not represent in any way the politicians.  It represents what America is suppose to be about.. freedom to live YOUR dream, whatever that might be.  I added the POW (prisoner of war)  and MIA (missing in action) just this year.   I work with and know a lot of people who either served in the Military or their sons or daughters did or currently serve.  I can't say enough about how grateful I am to the ones who served in the past or currently serve.  What a sacrifice they make for the betterment of mankind.   I will say that every time they play the national anthem before a race,  I say thank you to the people that made and continue to make it possible for me (a grown man) to race around the BMX track.  I believe a tattoo should have some meaning to the person who wears it, mine means a lot to me.  I am very proud of my home and country called the USA.
bmxultra.com: Tell us about your bike
TP: 100 cubic inch with Nitrous ! yeah baby.
bmxultra.com: Do you get to ride it much?
TP: Not as much as I would like to.  I haven't been able to ride for a while now due to the broken thumb I sustained in Atlanta.   But it is fun to ride.  It took me over two years to build it.  You come out to Utah and race and I'll let you take it for a spin!
The Olympics
bmxultra.com: What's your take on the inclusion of BMX in the Olympics?
TP: It's great. It can only help the sport. BMX is such a pure sport in the sense that it is a power to weight ratio sport. There is no perfect size rider.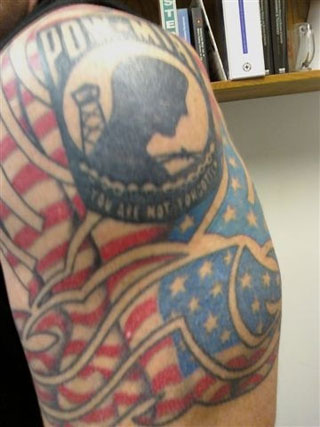 bmxultra.com: What do you think of the Supercross tracks? 
TP: They are fun to watch,  But I think it does shift the race a little bit to the riders who are considered skill guys and jumpers.  It takes away from the power guys.  I like the traditional tracks better were the power to weight ratio is a bigger factor.
bmxultra.com: Is it something that you would like to have a go at? 
TP: Heck no!   I have watched it live and I don't really feel like going 40mph and jump 40 foot gaps.  I guess I have turned soft in my old age.  But everyone has a price and for the right price I would have a go at about anything. LOL
bmxultra.com: Do you expect that Olympic BMX will have a significant impact on BMX racing as we know it?
TP: Sure,  every four years it will.  I don't see all the hype and corporate sponsors staying around for the next four years.  I hope I am wrong.   I hope the big companies stick around and help some of the riders, I just don't see it.   As far as track design?  I hope not.  I feel like they tried to make it bigger and better for the "big show" affect.   That is cool and all, But I still like to see the horsepower and skill tracks we have been racing on for the past few years.  A good BMX track has a good mix of power and speed(skill) sections.  And the best all around rider should win most of the time.
bmxultra.com: What would you have to do differently if you were to compete at an Olympic level?
TP: Get 20 years younger, get 20 pounds lighter,  And get 20 years crazier !    I am sure I am no different than a lot of older racers out there who think "what if".   But BMX didn't make it to the Olympics until 2008.   It is what it is.  I am jealous of those guys who get to go and compete on that stage for the USA!  or any other country for that matter!   All the Olympic riders should be proud of themselves for being there! I would have been happy just being a coach or anything just to be involved.  Didn't happen this time, maybe next time?
bmxultra.com: Do you think you would ever in your career considered dropping everything to compete at the Olympics on a BMX bike?
TP: NO. Would I have given it a shot 16,20 years a go?  For sure.  But drop everything? No.  I wouldn't change a thing about my life, good and bad. When you really sit down and look at it, everything that has happened to you made you who you are, And I am happy with who I am.  If I went back and changed something it could change everything.  It is fun to dream though. There many things in life that will NEVER happen, I will never wear an Olympic medal around my neck,  I will never walk on the moon etc, etc. Hey, that's life. Just keep on keepin on, enjoy the little things and be happy!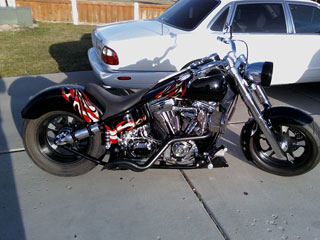 bmxultra.com: Is there anyone you would like to take the opportunity to thank?
TP: Sure,  My family for all their support over a lot of years! All my sponsors… GHP, FLY, SNAP,  HRP designs, Sun Ringle', THE, SINZ, Bawls, Bmxmania.com.
I have had so much help and support over the years it is impossible to thank everyone without leaving someone out.  I just hope I have thanked everyone in person!   Because any successful person always has people behind the scenes supporting them.  I think everyone reading this right now should take the time to thank someone in their life! Do it, thank you means a lot.
Oh, and thank you Shane for the interview!  It's guys like you that help keep this sport going.
bmxultra.com: Thanks mate, and good luck with A pro. Where's that bike you promised?
Interview by Shane Jenkins July/August 2008
Posted in: Interviews