Product Spotlight: Tioga D-Spyder EVO Carbon Seat
Tioga have a new racing specific seat, the D-Spyder EVO. The new seat is superlight weight and is for racing only, while riders would opt for their warm up/cool down seat options between races.
The D-Spyder EVO Carbon is a superlight 125g seat with integrated post featuring a uniquely sleek form factor designed to visually complement the fluid lines of modern pro-sized frames, while ensuring zero disruption to riding action. The EVO saddle's swooping contour lines is 5mm longer than the iconic D-Spyder Pivotal to complement the visual proportion with pro-sized frames. Its width is 25mm narrower, assuring the saddle never interferes with the riding motion. The integrated post is reinforced with carbon fiber insert, keeping the system strong and feathery-light. The D-Spyder EVO Carbon is an evolutionary saddle crafted for pure BMX racing.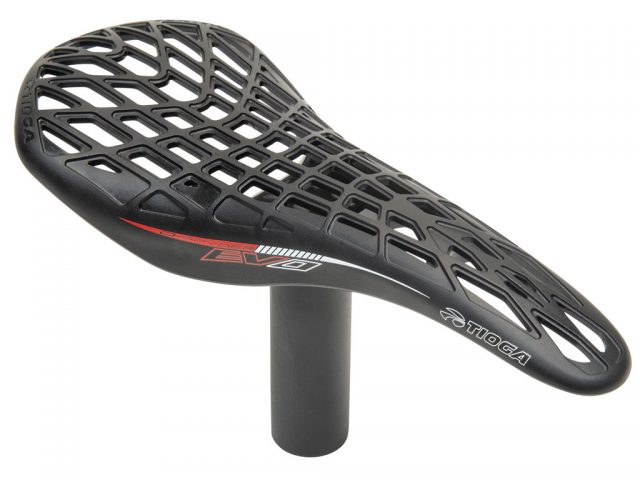 D-SPYDER EVO CARBON
Carbonite saddle
Carbon Reinforced Seatpost
L240mm x W100mm
27.2 x 78mm Seatpost
125g
To find out more about Tioga and it's product range visit tiogausa.com/bmx_race
Posted in: News