Rizen – Welcome To The Speed Zone

Rizen is an extreme sports, lifestyle clothing and apparel brand which many readers may not have heard of before, however our roots go way back decades in BMX, way back to the 1980's in fact!
We got our toes wet in 2018, and with 2019 on our doorstep we will embarking on an ambitious program. Hot on the heels of this years exciting racing, we are looking to step it up again in 2019 with more products, more athletes and maybe; just maybe, something a little bit different!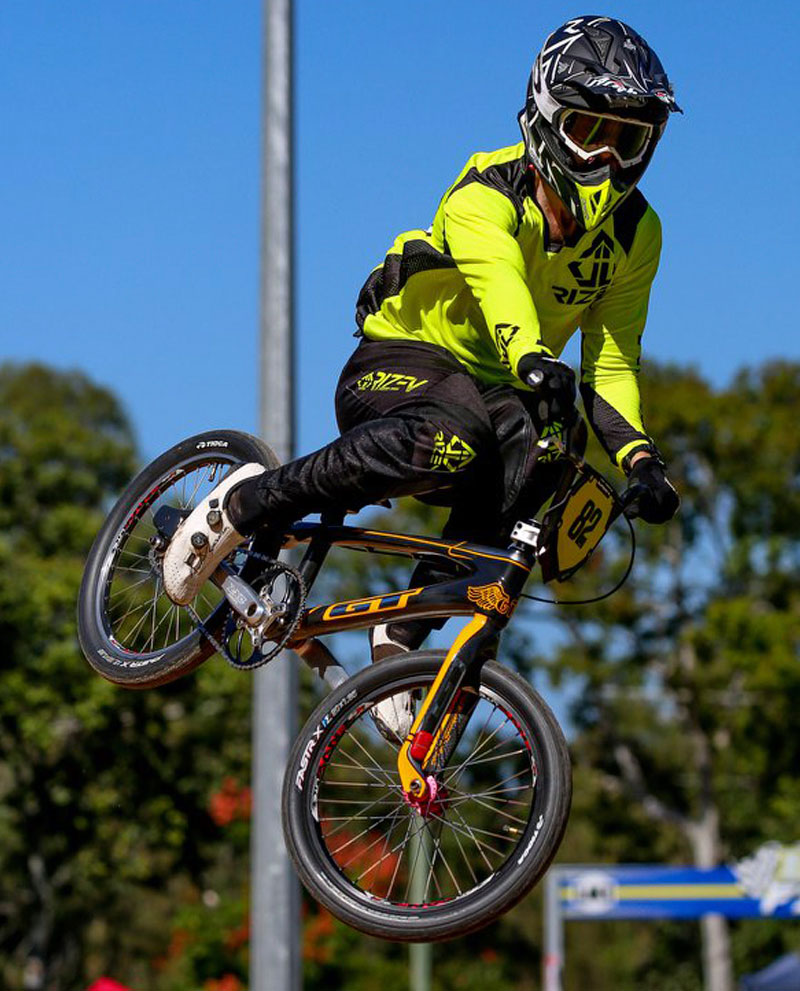 Our hardcore factory BMX, MX and MTB riders test out every product, every variation of each product and each prototype to bring you the best product we can.
They test the science and functionality we design into each and every product. The result of all this is a highly thought-out product that functions well and allows the rider to perform at their best, and look good in the process.
Already Michael Robinson, Thud Industries, Fitness Done Different, Rizen USA Louisiana Grassroots Team and Danny Anderson (MX Racer) all choose Rizen to help them to pull podium finishes.
Our goal is to bring you great race proven products at an affordable price.
Check us out at "The Speed Zone" www.rizenunlimited.com or follow us on instagram rizenunlimited_bike or our own YouTube TV Channel – Rizen Vizion TV.
Rizen – Gear That Gets You Moving!
Posted in: News