Until the Answer ACF hit the market there was really only one carbon fiber helmet, the D2, which has become more of a status symbol than something to protect your head. How about a helmet with a complete carbon fiber shell, with awesome graphics and a high gloss finish. You'd be silly not to consider the Answer ACF because it not only looks great but, at half the price of the D2, it's affordable.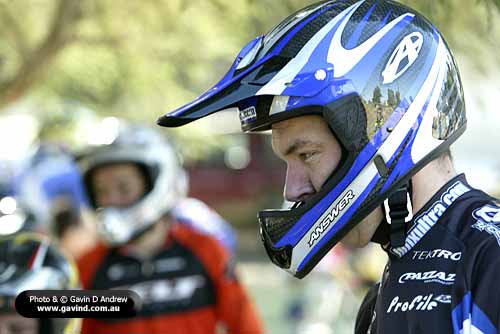 The Answer ACF is built for cycling only, it's a much smaller and lighter shell than it's predecessor, the Answer M8. It features removable washable inner liner & fit pads and air vents in the side (just above the chin strap) and in the mouth piece.
The ACF is available in 5 sizes XS, S, M, L, XL which are quite generous, the XL will fit some of the bigger heads in BMX. It's also available in 2 colours; red or blue.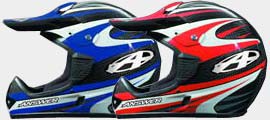 In the review period I found the helmet very light, comfortable and well balanced. At first the cheek pads were very stiff, as you would expect from new pads, they pushed into my cheeks, but they soon loosened up and shaped to my face. The no tool adjustable visor was slipping back down to it's original position, but a little grease in the bolt threads and a quick tighten and everything was fine.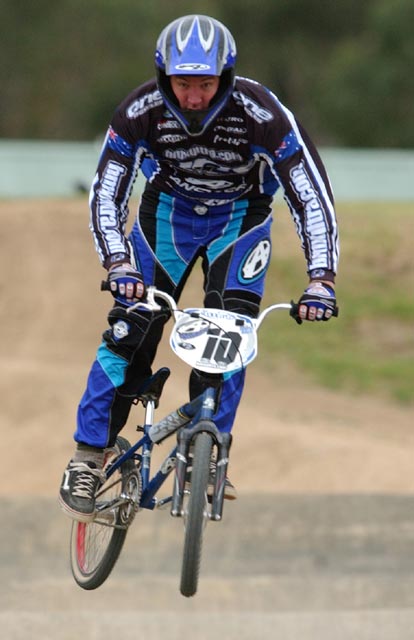 Rating 18/20:
| | |
| --- | --- |
| Value for money: | 4/5 |
| Weight: | 4.5/5 |
| Functionality: | 4.5/5 |
| Looks/Finish: | 5/5 |
Comments:
The ACF is a great value for money carbon fiber helmet, but you can get cheaper helmets that do the same job, that is if you are willing to put up with something heavier.
When you look at a carbon fiber helmet you naturally expect it to be light as a feather, well it's not quite right, but still it is lighter than traditional helmets.
The only problem I had with the functionality was the center bolt on the helmet, it has a round head for you to tighten with your fingers but it's difficult to get a tight grip. If it was going to be a true no tool adjustment Answer should try to design a head that makes it easier to tighten, once it is done up it won't come undone.
These helmets are slowly growing in popularity. With the likes of super kid Bubba Harris and current UCI world champion Kyle Bennett wearing them, it's no surprise.
For more information check out www.answerproducts.com.
Posted in: Race Clothing · Reviews