Answer Battleaxe carbon forks
Answer are the undisputed world leader in BMX specific race forks. Their Battleaxe fork was the next step in the evolution of the Mag fork. How much more could the Mag fork change? They were already stiff and strong extremely light.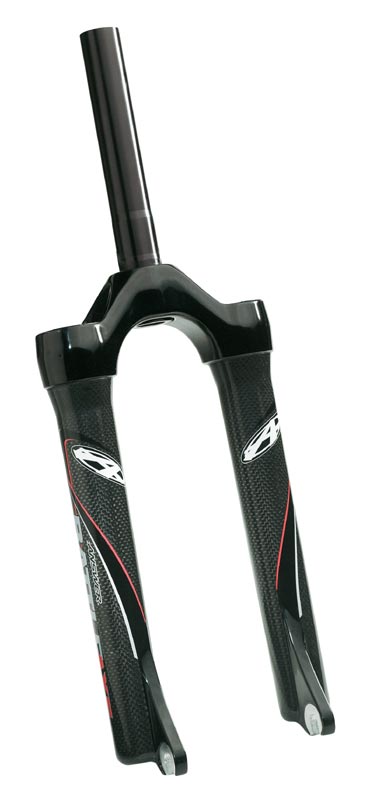 The Battleaxe uses carbon fiber legs which, as you should know, is extremely light but unlike the Mag forks these do not require reinforcing to give them the strength and stiffness. That's right the legs are not reinforced, however, the dropouts are 6061 aluminum and are internally molded to the leg. This is much stronger than any other method of attaching the dropouts. Stronger than welded steel, bonded aluminum, and even 1 piece designs.
We asked Answer's Joey Licata about the weight limit for the forks this is what he had to say "The Battleaxe forks have no weight limit. If you can put them on your bike, then you can run 'em. Keep in mind they are designed specifically as a race fork and not as a freestyle or jumping fork."
Looks:
The carbon texture is usually enough to turn heads but Answer, who always pay attention to the smallest details, have really gone all out to make a functional and good looking fork. The decals are nothing short of perfect, they really make these forks stand out, they often become the centre of attention and discussion.
Testing:
I have been running the Battleaxe forks for around three months now, having stepped up from Answer Mag forks, so for me it was just a matter of swap them over and away you go. They did feel slightly different to the Mag forks. They felt even more responsive in corners and on the gate, but more importantly I am confident they will stay in one piece while jumping. I weigh 230ish pounds and I'm far from the smoothest guy out on the track, but I'll still have a bash at a jump and usually, the first time, will come up short or 50/50. That's a lot of abuse for a fork to take day in day out but the Battleaxe forks are up for it.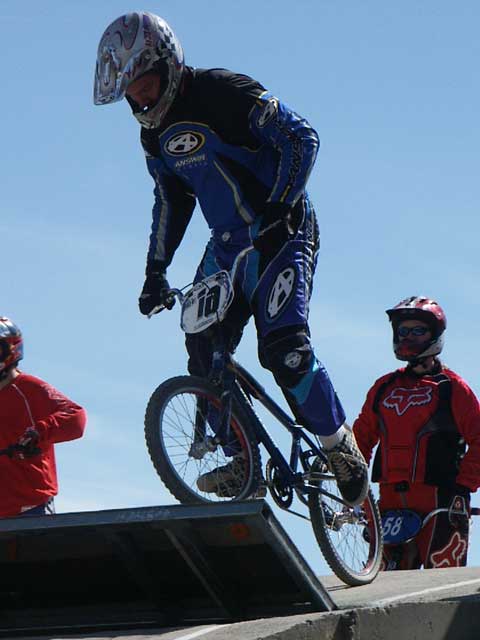 Battleaxe stats:
Molded high density carbon legs with forged aluminum dropouts
High strength forged crown & dropouts
1 1/8″ 7050 aluminum steerer tube
molded multi-direction carbon fiber legs
added stiffness gives improved cornering ability
MSRP $US199.95
Crown race to center of axle is 312mm. Total offset is 29mm.
To find out more about Answer products visit www.answerproducts.com.