We were recently sent some folding bead versions of the Kenda Konversion tires to check out. They have been designed specifically for BMX racing and are marketed to work on wet pavement, dry pavement and hard packed dry terrain. At first glance they just look like an old school street tire, but we have learned many times, looks can be deceiving.
Kenda Konversion Tires features:
BMX race-specific tire designed to excel on today's demanding tracks
Dual Tread Compound (DTC) and casing knurling for maximum cornering performance
Lightweight casing and folding beads allow for snappy acceleration
Front and Rear application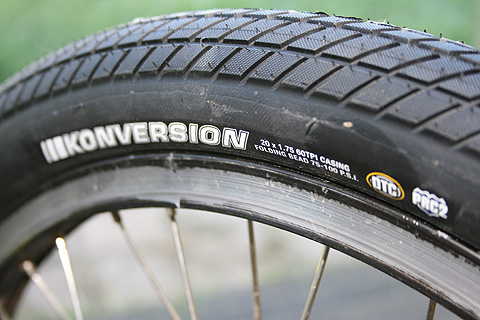 At installation I noticed the tires were light, at approximately 430g for the 20×1.75 that I put on the back and 450g for the 20×1.95 on the front. However it's a little heavier than the same size Tioga PowerBlocks or ITS Micro Knobbies. You might notice there is also a deeper tread pattern, which means more rubber. Where the PowerBlock S-Spec is super-light, it's also easily torn, you will get more life out of a Konversion tire. While talking about the tread pattern the Konversion is directional which is clearly marked on the sidewall. The Konversion is rated at 75-100psi, which means it can handle twice the pressure of the other tires. Higher tire pressure means less rolling resistance, and you can get up to speed faster, and (although unproven) maybe even milk that little bit of extra speed. The cost of higher air pressure means your tires will have less give and you will cop a lot more shock through your wrists and ankles than normal.
The first thing I did was pumped them up to my preferred pressure of 80psi and took them for a 15km street ride they were great on the road and I was impressed with how fast they rolled. But the real test was getting them out on a BMX track, surely the tread pattern was too simple to compare against PowerBlocks and Micro Knobbies.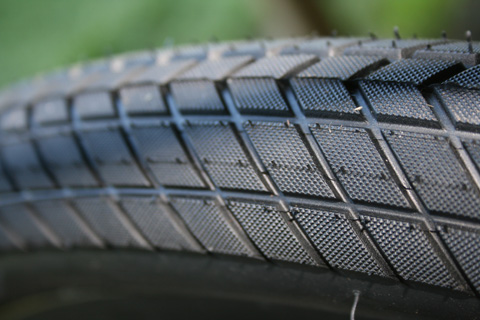 After a couple of gates I felt confident and was able to build up to full pace gates, at no time did I have to worry about slipping, despite the high pressure there was plenty of grip on the ground to get lots of drive out of the gate. The Konversions offer plenty of traction on cement starting hills…but what about the dry sandy surfaces that we race on in Australia? While other people were sliding and crashing around me (in practice), on different tires, never once did I feel like I was going to go down. The tires gripped exceptionally well around corners at full pace, under the less than perfect conditions, they had by far exceeded my expectations.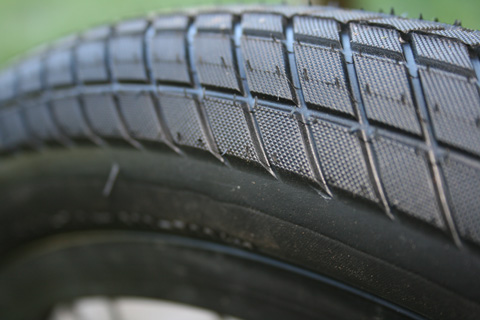 Offering great grip while accelerating and cornering, the Kenda Konversions live up to the marketing hype. The weight weenies might not be fans of these tires but I highly recommend them.
The Konversion comes in six sizes: 24×1.95, 24×1.75, 24×1.5, 20×1.95, 20×1.75 and 20×1.50.
Rating
19/20:
| | |
| --- | --- |
| Value for money: | 4.5/5 |
| Weight: | 4.5/5 |
| Functionality: | 5/5 |
| Looks/Finish: | 5/5 |
Comments:
The Kenda Konversions are a great tire that will outlast some of it's competition, but are a little more pricey too
While they do a great job of getting up to speed and getting you around corners with confidence the could be a little lighter
Great acceleration and cornering, what more could you ask for from a tire
The Konversion is a simple looking design that really works. As we said earlier, looks can be deceiving.
Kenda is Distributed in Australia by Avanti. For more information about Kenda check out www.kendausa.com
Reviewed by Shane Jenkins/bmxultra.com December 10, 2010