Troy Lee Designs Moto Shorts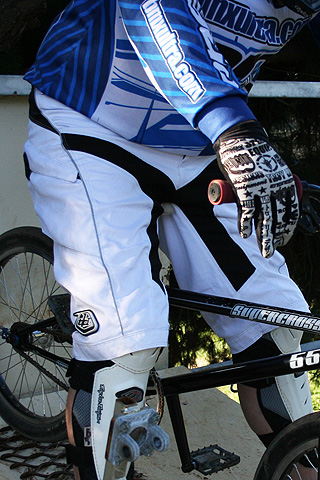 We checked out the Troy Lee Designs Sprint Gear a little while ago and were very impressed with them. The Sprint Shorts were extremely comfortable and had a large range of sizes to fit just about anyone, small youth to large adults. Most importantly they were very well priced.
We were given the slightly more expensive Moto Shorts about a month ago to see how they compare.
Features:
600 Polyester nylon construction for lighter weight and increased comfort
Stretch spandex in the seat and crotch area for increased mobility and comfort
Full-length mesh liner for optimal air circulation
Ratchet waist closure provides a custom fit
Reflective piping increases night visibility for added safety
Suggested Retail $112.00 in Australia (wow, that's cheap!)
Colours: Gray, Black, Orange, White, Purple
Sizes: 30, 32, 34, 36, 38
While the TLD Sprint and Moto shorts both feature 600 Polyester nylon construction and 4 way stretch spandex in the seat and crotch area the two fit very differently.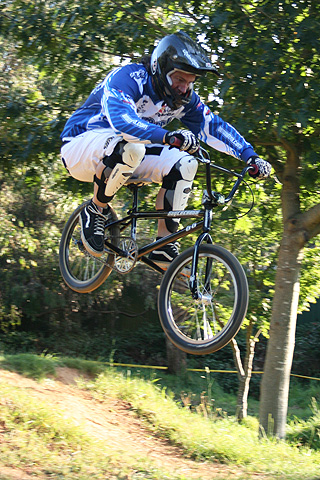 I found the Sprint Shorts very comfortable. I liked the loose fit around the knee area, great when pairing with knee/shin guards, and the two waist adjustment tabs allowed you to find a perfect fit.
The moto shorts are designed with a different approach. They are a slimmer fit. The ratchet system waist adjustment at the front works fine, but doesn't allow for as much adjustment and would be less forgiving after a not so active off-season. They also aren't as baggy around the knee which could be a positive or a negative depending on your personal preference. While I would prefer the comfort of a looser fit, it's nice to know the leg of the short is less likely to ride up and expose skin if in a crash situation.
Another big difference between the Sprint and the Moto short is the Moto short doesn't have the same ventilated panels, but at the same time it's not something you notice so much. The Moto shorts don't feel hot on warmer days.
Something else the Moto shorts offer is plenty of pockets. There are two large hip pockets, with more than enough room for your keys, wallet, phone, and a cut lunch, maybe a can of your favourite energy drink too if you pack carefully and use the pocket in the rear. That's right a pocket in the rear, with pants like these who needs a backpack. OK, sure, you aren't going to race with all your pockets full, but it's handy to know where everything is when you are out on a social ride or training, etc.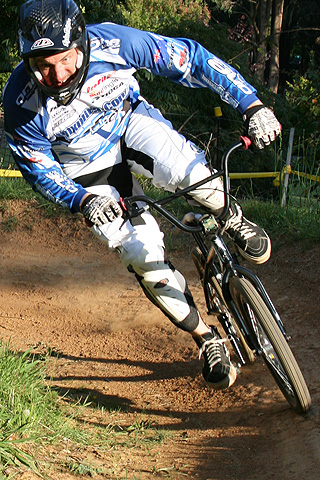 I like the toned down look of the TLD Moto shorts, nice neat lines. The branding is far more subtle than other pants I have seen. I want a good pant to race in, I don't want to be a walking billboard.
Oh and if you get caught out on a late ride and the sun sets a little earlier than expected there's some reflective detailing through the pants so at least you should be able to get home safely. It's also quite likely you will stand out a little more than your competition at night races.
In summary
From the first time I put the Moto shorts on they fit well and offered a full range of mobility without restriction. Whether at full stretch doing a gate or fully tucked hucking a double they felt comfortable the whole time.
There's no doubt that Troy Lee Designs have once again produced a great product that is comfortable, offers great protection and looks awesome. The only downfall is they don't offer the same sizes as they do with the Sprint range.
If you are in the market for some great shorts I highly recommend the Troy Lee Moto shorts.
A note to our Aussie readers: Remember to buy local and support the Australian BMX industry. We do! Thanks to the Australian distributor, Steve Cramer Products, the price of Troy Lee Designs products is very competitive. Support those who support you.




Rating 20/20:
| | |
| --- | --- |
| Value for money: | 5/5 |
| Weight: | 5/5 |
| Functionality: | 5/5 |
| Looks/Finish: | 5/5 |
Comments:
The Troy Lee Designs Moto pants are a higher end race short with plenty to offer
Light enough to wear around the track and be comfortable on hot days and still provides plenty of protection in the case of a crash
Awesome protection, comfort and of course style. That is Troy Lee Designs!
No stone is left unturned when it comes to TLD products, these shorts are perfect to the last stitch
Troy Lee Designs is Distributed in Australia by Steve Cramer Products (www.stevecramerproducts.com.au). For more information about Troy Lee Designs check out www.troyleedesigns.com
Reviewed by Shane Jenkins/bmxultra.com March 21, 2011
Posted in: Race Clothing · Reviews