BMX racing news July 2012
31/07 Charity Auction: Sam Willoughby Jersey
by bmxultra.com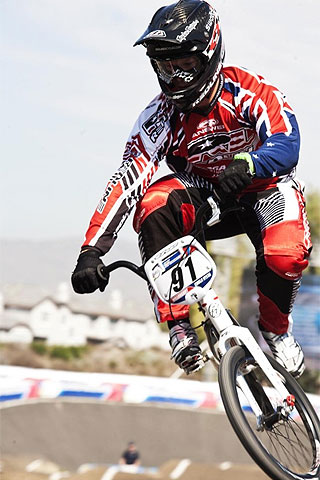 This Charity Auction for Sam Willoughby's race jersey was brought to our attention today so we thought we'd share it with you and hopefully help Sam and the Happy Valley BMX Club raise some much needed money for Curtis Dowdell.
How cool would it be to own a signed original BMX jersey from…
Sam Willoughby – 2012 BMX World Champion & Olympian!!
Sam started racing BMX at his local track, Happy Valley at the tender age of 6, since then his career
highlights are to numerous to mention. He became the Junior World Champion in 2008. Currently
ranked no 1 in the world, Sam has achieved the ultimate accolade of 2012 BMX World Champion.
Sam would like to donate all monies raised to support a talented
young BMX and MTB rider, 15 year old Curtis Dowdell.
In March 2012 Curtis was injured whilst representing South Australia in the ACT
Champbikxs final.Curtis suffered 8 fractured vertebrae, one of which was crushed, 3 broken ribs
and punctured both lungs. After a long stay in Canberra Hospital and major
surgery to stabilise his vertebrae, the good news came through that he was
in recovery and could 'wiggle his toes'. With the support of family, friends and the BMX and MTB
community, Curtis now faces the long and challenging road to recovery.
30/07 Review: Life Behind Bars DVD
by bmxultra.com
The Olympics are on and for anyone who needs proof that BMX is a legitimate sport with massive physical and mental demands to hang with the big dogs at the pinnacle of our sport, or any fan of BMX for that matter check out the Life Behind Bars DVD.
27/07 Answer BMX Olympic News
Answer BMX press release
Answer BMX would like to take this opportunity to wish all of our Answer co-sponsored athletes competing in the 2012 London Olympics Games next week.  The following 16 athletes will be representing their respective countries as they go for the GOLD with Answer BMX forks on their bikes:
ALISE POST -USA
SHANAZE READE AND LIAM PHILLIPS –GREAT BRITAIN
SAM WILLOUGHBY –AUSTRALIA
TORY NYHAUG –CANADA
MAGALIE POTTIER –FRANCE
MORTEN THERKELDSON –DENMARK
MANUEL DeVECHI –ITALY
MARIANA PAJON AND ANDRES JIMENEZ –COLUMBIA
ERNESTO PIZARRO –CHILE
VILMA RIMSAITE –LITHUANIA
LUIS BRETHAUER AND MAIK BAIER –GERMANY
EDMARS TREIMANIS AND SANDRA ALEKSEJEVA –LATVIA
A couple of our athletes have already been a part of some amazing Olympic experiences.  Shanaze Reade from Great Britain was chosen to be the first athlete to carry the Olympic torch once it reached London.  She did so, of course, while riding her BMX bike.  And Mariana Pajon from Columbia was chosen by her country to carry their flag during the Opening Ceremonies.  Congrats to those two champion athletes for being chosen for those distinctive honors. 
And a special Good Luck goes out to Answer Factory Team alumni on the USA Team.  Arielle Martin, David Herman, and Connor Fields all were members  of the Answer Factory during their amateur days.
For more information on Answer BMX and our products, visit www.answerbmx.com or find us on Facebook at Answer BMX.
26/07 New Products: Profile Elite Cranks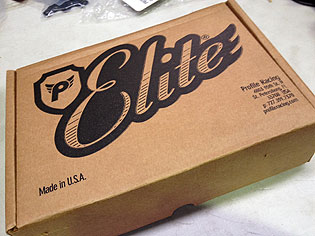 by bmxultra.com
I was down at Elite Cycle Imports today when a shipment of Profile Racing products arrived. There was a real buzz in the warehouse when they realised the new Profile Elite cranks were in the shipment. The cranks are for their tradeshows and still not in production yet, but it was great to get a close look at the crank set after seeing some photos from Interbike nearly a year ago.
The problem was I didn't have my camera, only the one built into my phone, so sorry about the quality of the pictures.
When you look at the cranks essentially it's just an extension on the tried and true Profile cranks that have worked for decades.
The major difference is they are said to be stiffer, stronger and lighter.
The 19mm 48 spline bottom bracket axle has been replaced with a 22mm 48 spline bb, so the only option for these cranks is the 22mm outboard bottom bracket. You don't have to look too far to notice the difference with the axle. The splits and the wedge aid the flush bolts in keeping your cranks nice and tight.
The crank shape has changed and these cranks are bossless, so the only option for a spider is the 22mm spline drive spider.
No matter how you look at it, that's one sweet crankset that's poised to rival any cranksets on the market real soon now.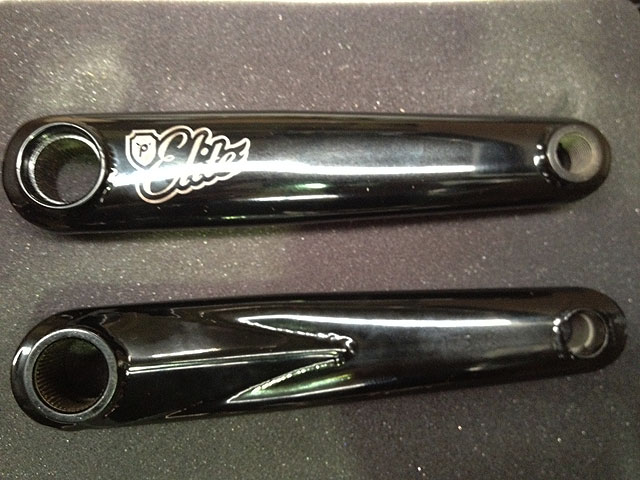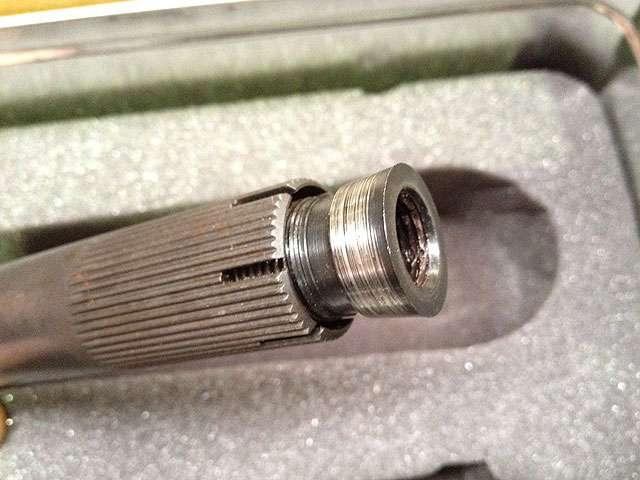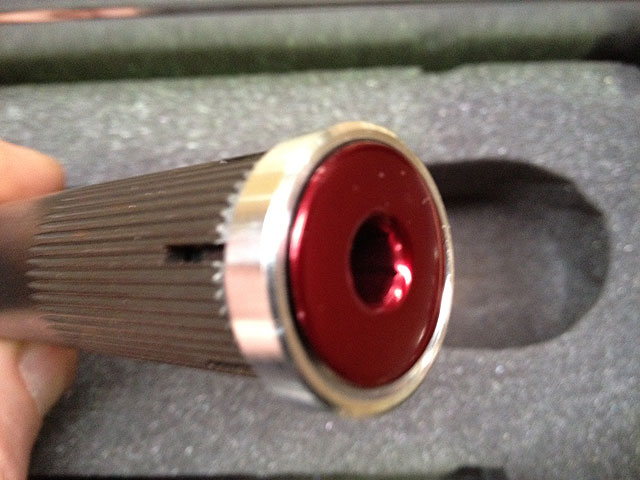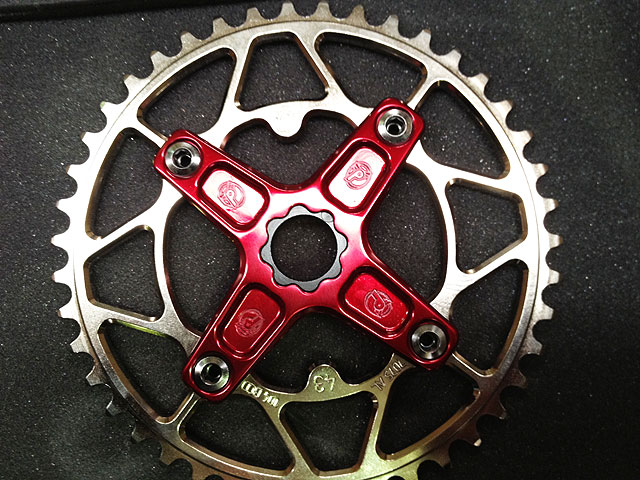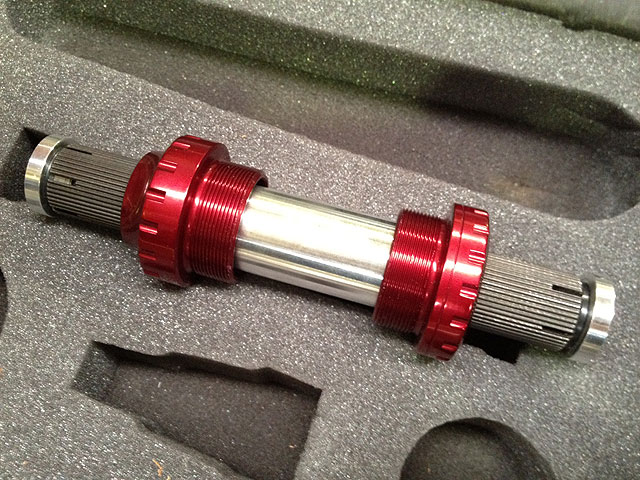 26/07 Lilydale BMX Club needs your help…again
by bmxultra.com
Here's how the Lilydale BMX track is looking since last week's working bee…obviously there is still more work to do.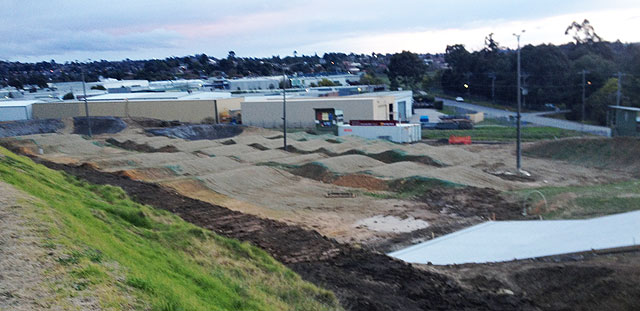 The Lilydale BMX Club are one of the oldest BMX clubs in Victoria. This year they have completely bulldozed their track and rebuilt it from scratch. We've been keeping an eye on it's progress and it's going to be a fast and fun track.
The work is about 85% complete, it just needs the top surface added and some clean up work to finish it off. The start hill is set to be finished this week. So it looks like it's all coming together. Except for the poor handful of people who are there every spare minute they have, they are starting to unravel (it could be argued they were like that before they began the massive project.)
If you have time to help the guys at Lilydale they will be getting started around 9 am this Saturday July 28. Lunch is provided. If you can't make it this Saturday they will have a series of working bees over the coming months to get the track ready to ride again. The more help they get the sooner the track will be finished.
The track is located at the corner of Anderson Rd and Nelson Rd in Lilydale.
25/07 Redline riders red hot in Rockford
Redline press release
With the Olympic Games coming up in a few weeks, Redline team manager Jason Carnes brought a small but talented squad to do battle at the Midwest National in hot and humid Rockford, IL this past weekend.
In Elite Men's racing, Saturday saw co-sponsor riders Kyle Bennett of ORP/Redline get on the podium with an impressive third place finish while Stile Industries/Redline rider Elliot McGrath took a 5th place. In Sundays racing it was current USA BMX fourth ranked rider Denzel Stein doing the heavy lifting for Redline. Denzel was pushing Olympics bound New Zealand rider Marc Willers hard for the pass (see photo) through turns two and three but ultimately had to make his move for the pass on the final straight coming up a tire width short for the win but capturing a well deserved photo finish second place finish.
In the amateur ranks AM#1 Josh Klatman doubled by winning both days. On Saturday Josh had a perfect start and led from start to finish, while on Sunday he had to rely on a bit of luck by avoiding a crash in front of him but which allowed him to move from 4th to 1st for his second victory of the weekend.
In 41+ expert former Redline Pro rider 2X4 Tommy Board continued his strong comeback under the Redline colors by winning cruiser both days and taking a third and a 1st  in class.
In Vet Pro TM Jason Carnes was back on the track having recovered from a hard fall in Salt Lake City. Jason took a fourth place on Saturday and a fifth on Sunday.
Redline would also like to acknowledge the fact that there were some great results and a strong presence shown by two of our Regional Development Teams. Both ORP Redline from Texas and Redline Adventure from Minnesota continue to build their programs and really put on a great show for the fans!
Finally, race fans need to set their DVR's up to capture the Olympic Games coverage on NBC on August 8th, 9th and 10th. Of the 48 riders competing in the Olympic BMX Competition, 11 of those riders will be aboard Redline bicycles.
Team Redline enjoys valuable relationships with its suppliers and sponsors including Answer Products, Tioga, Sun Ringle, Koolstop and Shimano.
25/07 ONE Bicycles Australia Factory Team at the Penrith Open
ONE Bicycles Australia press release
This year's Penrith Open was the Dynamite round for the ACT riders and also a double points round, so a good result was paramount for those wishing to represent the ACT at the Aussies in 2013 in Brisbane. Josh, Nik and Mikayla drove up early Saturday morning to do some training at Luke Madill's track with the ACT BMX State Team before heading across to Penrith track in the afternoon for practice there.
Mikayla was keen to see how she stacked up against the 12 girl's class in 20" and was also taking her little blue ONE cruiser out for a ride! In 12 Girls Mikayla resumed her battle against her rival and friend Emma O'Hearn! Emma is a big powerful girl who is an up and comer in the sport and has been making Mikayla work hard which is great for both girls!
Mikayla came out hard behind Emma in the first moto and rode hard chasing Emma down to pass her in the last corner for a drag race to the line, taking a comfortable win! The next two motos were a repeat of the first! Emma's first straight pull is powerful and Mikayla had to hunt her down to race her down the last straight for the race to the line! In the final, the two girls rode hard against each other with another battle to the line with Mikayla taking a clean sweep for the day. Mikayla's other friend Renee "Possum" Williams was back from injury and riding well for thirds all day! Great to see her back on the bike.
On Cruiser Mikayla was up against bigger and older ladies and this was going to be a challenge for her! She is a fighter and rode hard in the heats with consistent thirds. In the final she came out hard and fought her way to the third spot where she finished for the day! She loves her cruiser and enjoyed the extra track time.
Nik was against a stacked 14 boy's class on the day and it could have been mistaken for the NSW Titles with the class of riders in attendance. Like Mikayla he too brought along his ONE Pro cruiser for a ride!
In 14 boys Nik was in the mix with consistent 4ths in the motos! He had a great gate but struggled in the pack to jump the double at the end of the first straight which slowed him and kept him in the pack making it hard work for him! Nik was lucky and made it to the final getting left with gate 7! Once again he had a great snap but the field of fast riders including Andrew Hughes, Brock Griffiths and team mate Justin Beattie, to name a few, muscled him out and he chased from the first corner. He gained a place down the second straight but remained in 7th as he crossed the line!
Nik had better luck in cruiser and rode well jumping the jump he struggled with on his 20" bike! Nik won two of his motos and came second in the other, giving him a birth in to the final! In the final he came out hard and rode well to keep the field at bay and take away the win for the day!
Josh was racing A Men 20" on the weekend with some very fast younger riders! Josh had not been doing much training and it showed with him struggling in the field of quick riders. Josh rode as well as could be expected but with consistent fifths and a fourth in the third moto, found him miss the final by a point! Josh was blown away with the speed of the riders he was against and realised that the lazy holiday period had caught up with him!
Josh decided to race Nik's Cruiser on the weekend in 17 to 24 Men and was looking forward to having some e fun as he had not raced a cruiser for 2 years. Josh came out in the first heat and jumped everything on the track looking right at home on the cruiser. When he returned from his first place win in moto one, he had a smile from ear to ear stating he could manual the bike so decided to jump everything! As the day went on Josh got more comfortable on the bike but was obvious he was just having fun! He won the first two motos and then in the third came out of gate 6 and had the holeshot until he buzzed his pants on the first jump combo and spun the bike 180 degrees across the rest of the field in a big crash! Josh got up, picked up the bike, turned and pointed to his friends watching from the jump where he just crashed and got back on and finished the race. He managed to destroy a jersey, pair of pants and elbow guards, but not a scratch on him or the new helmet! Kid is so lucky. In the final Josh wet out and smashed it down the first two straights but got a little loose in the third but still managed a win! Josh had a ball and provided his friends with a good laugh!
Not a bad weekend for the ONE Bicycles Australia Factory Team, but results could have been better with some training!
We would like to thank Luke Madill and his lovely family for allowing us to stay at their family home and to ride the track. A big thanks to Russ Lecher and the Penrith Club for a great event!
The kids had a ball and that is made possible because they ride and use the best products in the market with ONE bmx frames, SNAP Chainrings, head stems and chain tensioners, Lizard Skins Grips and THE products. Big thanks to ONE Bicycles, ECI, Scott Hand, Craig Fisher and Bike Corp for the ongoing support and belief in the kids! Big shout out to Shane Jenkins for his belief in the kids and allowing the opportunity to ride the best bikes in ONE!
How to buy One Bicycles products in Australia
If you would like to purchase a One Bicycles frame or accessories in Australia the best way to do so is to head down to your local bike store and place an order. If they don't know what you are talking about tell them to call Elite Cycle Imports while you wait and place your order there and then. After doing some calculations ourselves we have found the cheapest way to get One Bicycles products in Australia is through a local reseller.
About One Bicycles
For over a decade ONE Bicycles (operating out of Holland), inducted into the European Hall of Fame, has solely focused all their efforts on the sport of BMX. Today they are at the forefront of BMX product design Worldwide. Utilizing advancements in the industry, some of which were conceived in ONE's own engineering department, their products directly reflect the evolution and maturing of proven BMX design. Like a fine wine ONE Bicycles product line has come of age as a result of years of dedication to the sport of BMX.
One Bicycles are a major sponsor of the bmxultra.com team
Over the years One Bicycles have sponsored
Khalen Young
The Phirebird team which includes 2005 & 2006 World Championships finalist Jamie Gray and 2006 NBL Grands (A Pro) champion Glenn Codega
In 2008 Maris Strombergs rode his One Bicycle to victory in the Elite Men's class at the UCI World Championships and followed that up by taking the first ever Men's BMX Gold medal at the Olympics.
For more information about One Bicycles check out www.onebicycles.com
One Bicycles are distributed in Australia by Elite Cycle Imports (www.eciimports.com)
24/07 Video: Road to London: The Redline Legacy
Redline press release
This is part 5 in our ROAD TO LONDON series of interviews with the global Redline team. This episode features Tory NyHaug, Damian Godet, Manuel De Vecchi, Josh Callan, Alise Post, Jelle Van Gorkum, Sam Willoughby and others discussing Redline's legacy in BMX Racing.
Video Link: vimeo.com/45172245
24/07 New products: Answer BMX Clothing
by bmxultra.com
While at the ECI trade show last Thursday we noticed some new clothing out of Answer BMX. They had Men's t-shirts, Women's fitted t-shirts, Hoodies, and long sleeve t-shirts. They would make perfect gifts for the BMXer who is a big fan of Answer products, and given the number of bikes we see with Answer forks that's a tonne of riders.
I don't even use Answer products anymore but I have my eye on one of the long sleeve t's to get me through the cooler months.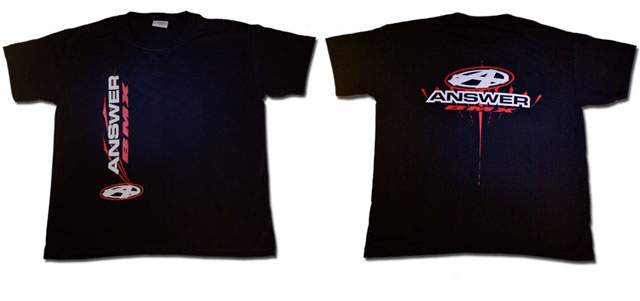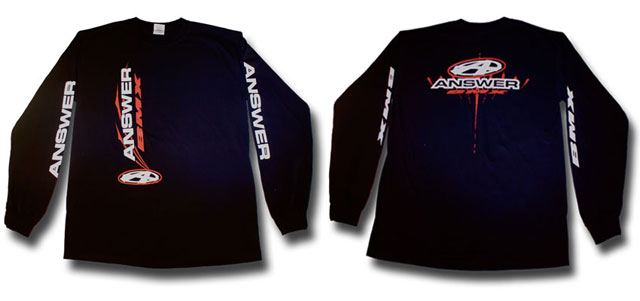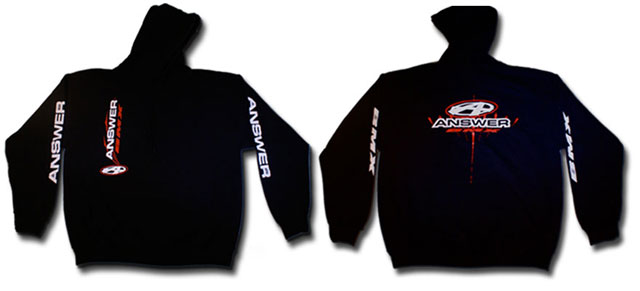 Check them out and get down to your local bike shop to get yours now.
23/07 Photos: ECI Melbourne Tradeshow
by bmxultra.com
The guys over at Elite Cycle Imports (ECI) kicked off their retail only tradeshow at their HQ in Lilydale last Thursday. There was a bunch of new BMX race product on display including the brand new Intense completes that we aren't allowed to show you photos of yet and the brand new Kuwahara completes. ECI also invited Supercross Australia along to show off their products. So check out the latest BMX goodies now.
21/07 Review: Anarchy Riot Frame
by bmxultra.com
We've been checking out the Anarchy Riot frames for our latest review. Click here to check it out.
20/07 Aaron Nottle joins DK
DK press release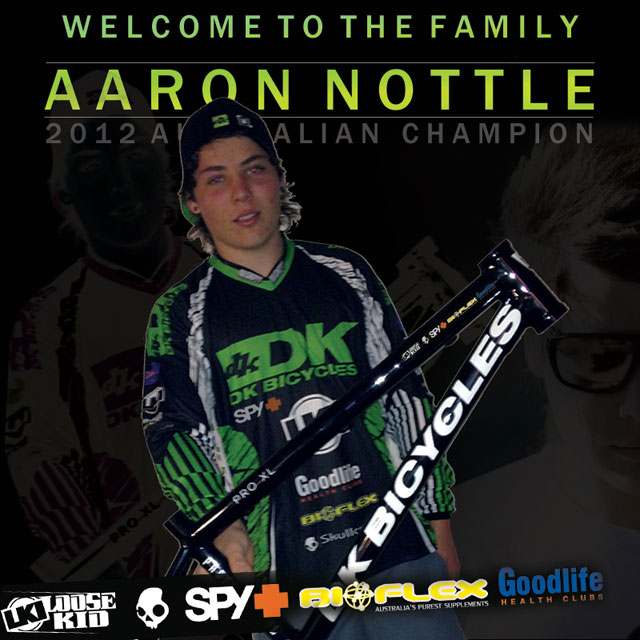 19/07 Lilydale BMX Club needs your help
by bmxultra.com
The Lilydale BMX Club are one of the oldest BMX clubs in Victoria. This year they have completely bulldozed their track and rebuilt it from scratch. We've been keeping an eye on it's progress and it's going to be a fast and fun track.
The work is about 85% complete, it just needs the top surface added and some clean up work to finish it off. The start hill is set to be finished this week. So it looks like it's all coming together. Except for the poor handful of people who are there every spare minute they have, they are starting to unravel (it could be argued they were like that before they began the massive project.)
If you have time to help the guys at Lilydale this Saturday they will be getting started around 9 am this Saturday July 21. Lunch is provided. If you can't make it this Saturday they will have a series of working bees over the coming months to get the track ready to ride again. The more help they get the sooner the track will be finished.
The track is located at the corner of Anderson Rd and Nelson Rd in Lilydale.
19/07 Introducing Two Wheels Global Distribution Group
Two Wheels Global Distribution Group press release
Two Wheels Global Distribution Group focus is on distribution to Retail Bicycle Stores across the Globe.
Brands are predominately BMX Racing Frames and Components.
Two Wheels Global Distribution Group now has a total of 5 BMX Racing Frame brands available to Retail Bicycle Stores across the globe. All are of very high quality and standards.
VENDETTA BMX – United States Brand, aluminium racing frames.
JOSH BMX – Dutch Brand, aluminium and titanium racing frames, components.
HYPER BMX – United States Brand, aluminium racing frames, park bmx frames and dowhill frames.
AUTONOMY BMX – Spanish Brand, aluminium racing frames.
VENDETTA RACING – French Brand, aluminium and chromoly racing frames, components.
Currently more Racing Frame brands are being negotiated aswell as Component brands too.
Two Wheels Global Distribution Group sells to Retail Bicycle Stores within Australia, New Zealand and any other Country around the globe.
If any Retail Bicycles Stores would like to stock any of the listed BMX Racing Frame brands within our distribution catalogue, please contact Two Wheels Global Distribution Group by email to twowheelsgdg@westnet.com.au
18/07 Life Behind Bars Pedal To Medal Australian film release 24th July 2012
Life Behind Bars press release
After 5 years, factory47, in celebration of the 2012 London Olympic Games will release the long awaited documentary Life Behind Bars Pedal To Medal.
Life Behind Bars Pedal To Medal is an in depth look into the highly misunderstood sport of BMX racing and its birth into the Olympic program, at the 2008 Beijing Olympic Games. This feature length documentary focuses on five Australian athletes striving to make the cut for a three man team over an eighteen month period. An insight into the career ending injuries, highly competitive team environment and the individual personal stories of inner strength and self sacrifice stacked against the daily pressures of life.
The film will initially be released in Australia with an international release in the coming weeks. Australian audiences can purchase the film via www.phirebird.com from the 24th July.
Starring Khalen Young, Jared Graves, Luke Madill, Jamie Gray, Glenn Codega & featuring Kamakazi. Directed by Ian Maclachlan. A film by Ian Maclachlan & Chantel White. Produced by factory47. Narrated by Nitro Circus Live Announcer Bruce Robson. Olympic Photography by BMX Mania's own Jerry Landrum. Soundtracked by the who's who of the independent Australian music scene. Commentated by Alan Phillips.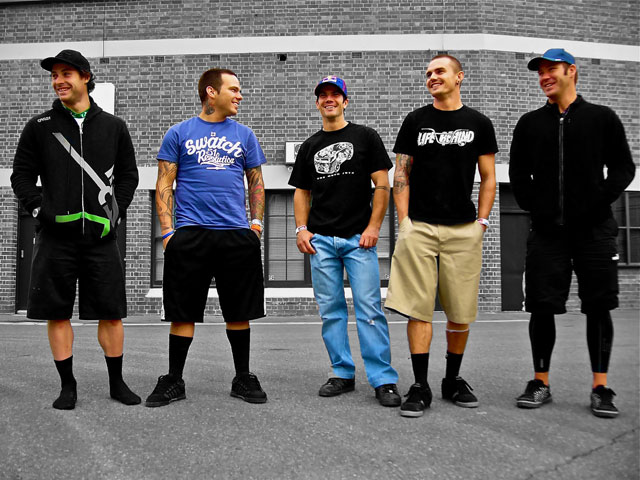 For further updates and details "like" the factory47 page on facebook or follow @factory47films on twitter. Click on the link for the official Life Behind Bars Pedal To Medal trailer http://vimeo.com/user11134570/lifebehindbars
Click on the next link to watch an interview with Warwick Stevenson conducted in 2007 during the making of the film.
http://vimeo.com/45885548
17/07 The new Demon Hyper Knee X D30
Demon press release
Demon understands that most riders will be wearing their gear for hours and hours at a time. With that in mind,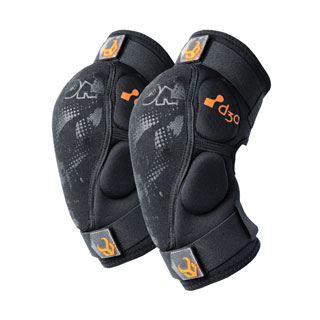 Demon released the new Demon Hyper Knee X D3O, which is a very aggressive, lightweight kneepad. The Hyper knee delivers some serious protection as well as being extremely comfortable. The benefits come from a Kevlar front shield, making it ultra durable, and D3O impact technology, which absorbs shock and protects against any blow to the knee. Demons secret, though, lies in the form-fit padding behind the D3O. The memory foam cushions and conforms to your knee giving you the I-could-sleep-in-these-things feeling as well as adding that much more protection against a wipeout. The Airoprene body makes for excellent ventilation as well as the terry cloth inside which helps wick away sweat to keep you cool and dry. The entire pad has double bound stitching making it extra durable. "We want this to be a kneepad that last a long time so we put the effort into building it the right way," says Co-founder, Brent Davidson. Try it on and you'll never want to take it off.
To watch the technical video of the Demon Hyper Knee X D3O, click here.
About Demon United:
Born out of the Rocky Mountains in Salt Lake City Utah, Demon was founded in 1999.  Starting with a single product and a vision to create the greatest protective gear and accessory company, two brothers set off on a journey of design and testing. 10 years later we find ourselves still based out of Salt Lake City, our product range has grown to 150 products and the brand of Demon can be found in over 30 countries around the world. We are devoted to action and gravity sports athletes world wide and strive to create technology driven protective gear and accessories available. Check us at www.DemonUnited.com
D3O is a British-based impact protection solutions company that markets a unique patented technology that is used to produce a shock absorbing material. This high performing branded material is used to provide a wide range of integrated products in the motorcycle, sport, electronics, footwear, and PPE markets.
Today, we continue to challenge and lead the world of impact protection and shock absorption with innovative, pioneering solutions for our customers. For More information find us at www.D3O.com
16/07 Prophecy BMX at The Olympic Games
Prophecy BMX press release
After only one year Prophecy BMX is proud to be at the Olympic games
An exceptional first year with  the 3rd place at the Elite World Championship of Moana Moo-caille and his selection for the Olympic games, but as well with the selection of Joey Bradford to the US Olympic trials and all results of our co-factory Prophecy riders.
To celebrate this,  we decided to prepare to Moana Moo-caille a special frame color.So here is the color of the frame of our current W3 elite men Moana Moo-Caille with the French flag color with a special star Blue, white and red shiny color…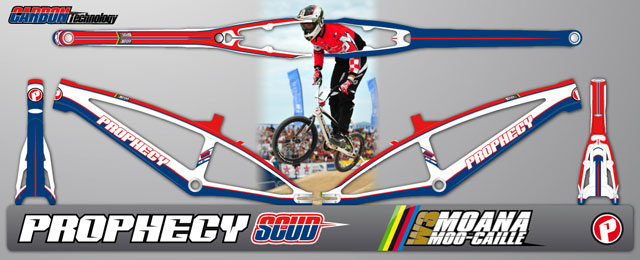 Some pictures of the complete bike will come soon….
A special color for an exceptional rider
13/07 Review: Maxima Chain Wax
by bmxultra.com
We were so impressed with the Maxima SC1 we decided to take a look at more Maxima products, this time it's the Chain Wax. Click here to check out the review.
12/07 New products: Profile Elite chainring
by bmxultra.com
We saw on Elite Cycle Import's website today that the new Profile Elite chainrings are now available. These things have been a long time coming, and are one of the toughest and best looking 4 bolt spiders we have ever seen.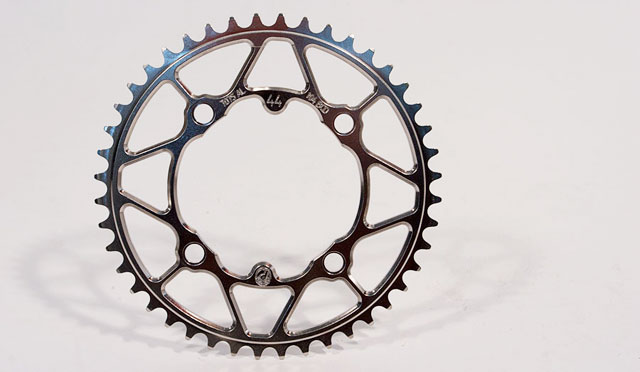 Features
CNC machined from aircraft quality billet 7075 aluminum plate.
Offset teeth so you can perfect your chainline. 104BCD
Available in 36-45T
It's been nearly 12 months since we first heard about the Profile Elite cranks too, surely they can't be too far away.
11/07 Video: Redline Road to London – Sam Willoughby
Redline press release
This is part 4 in our ROAD TO LONDON series of interviews with the global Redline team. This episode features Sam Willoughby discussing how he started racing BMX and what it takes to be an Olympic athlete.
10/07 Warrnambool BMX Club Fun Raiser
Warrnambool BMX Club press release
Help raise much needed money for Warrnambool BMX Club Inc. in the 2012 People's Choice Community Lottery.
At just $2 per ticket, you'll have the opportunity to win one of the 260 prizes on offer, including a Hyundai ix35 Elite SUV or a $40,000 Harvey Norman shopping spree.
Best of all, 100% of your ticket purchase goes to Warrnambool BMX Club Inc. so we can continue our good work in the community.
In total, the 2012 People's Choice Community Lottery aims to give $2 million to participating not-for-profit sporting clubs, schools and pre-schools, community groups and charitable organisations.
Simply click on the link below and add Warrnambool BMX Club Inc. as the recipient of your ticket purchase.
https://www.peopleschoicecu.com.au/communitylottery/buyticket/purchase-tickets.aspx
Should you have any queries in relation to the above please do not hesitate to contact us at communitylottery@peopleschoicecu.com.au.
09/07 Video: Martijn Jaspers Athlete Profile
GT Bicycles press release
Martijn chats about his 2012 season at Chula Vista, CA earlier this season. Martijn talks about what it's like to be from Holland riding BMX, as well as some of his unknown facts and day-to-day routines.
http://www.youtube.com/watch?v=KC1Y7dia8YE&feature=player_embedded
07/07 Review: Percent Apparel t-shirts
by bmxultra.com
At bmxultra.com we love checking out products. Some times it's more race product, some times it's just about the lifestyle. Check out the Percent Apparel T-shirts.
05/07 New Products: THE Maxi Guards
by bmxultra.com
I was down at ECI checking out some new products when the THE Maxi Guards arrived. THE's Maxi guards are for elbows or knees, that's right knees and not knee/shin, so you won't get away with wearing these with your race shorts, but they will work just fine under full length race pants.
What's interesting about the Maxi guards is they are soft and pliable, they get softer while you wear them to a point you forget you are wearing them. So how do they protect you? Funny you should ask. They use SAS-TEC inserts that harden on impact, instantly! After the impact the foam returns to it's original form.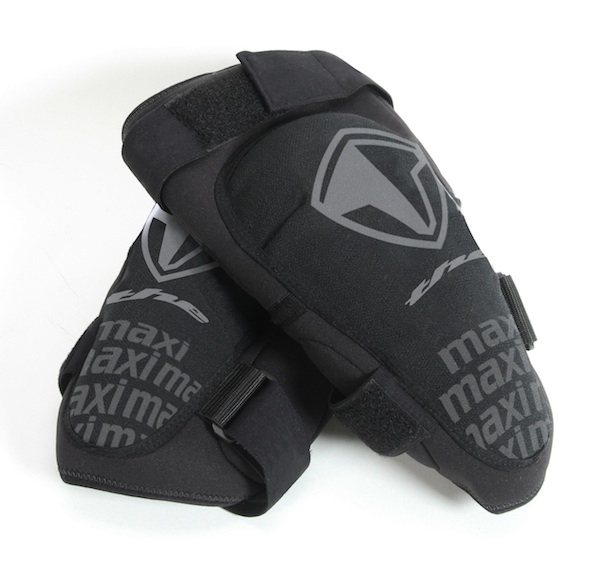 These guards are packed full of features, check them out for yourself at
store.the-industries.com/products/category/Maxi+Guards/9303.3.1.1.10889.1020632.0.0.0
THE products are distributed in Australia by Elite Cycle Imports.
04/07 New Products: LooseKid Gloves
by bmxultra.com
It doesn't seem all that long ago that we reviewed the LKI Pacman gloves and we got an email yesterday that LKI are about to land two new gloves later this month. Brian Kirkham and Lauren Reynolds will be wearing some custom made versions of these gloves at the Olympics.

See more Loosekid products at www.loosekid.com.
03/07 BMXPress Magazine GOES GLOBAL…
BMXPress Magazine press release
Australia's Premiere BMX Race ONLY Magazine for almost 14 years will be available globally.
BMXPress is the original modern day mainstream magazine covering 100% BMX Race ONLY.
More details to follow…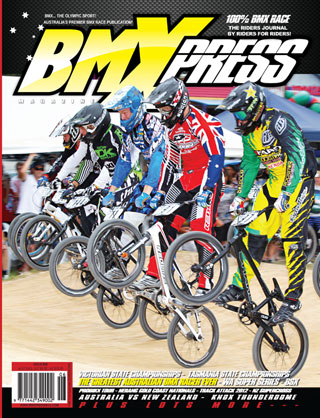 03/07 BMX EDGE Start of Financial Year Sale
BMX EDGE Press release
BMX EDGE Start of Financial Year Sale starts 9am Sunday July 1 and will end July 14 unless stocks sell out sooner. Please note sale is on store stock ONLY!
1x 2012 Intense Mini XL – Blue – Was $499 now $399.00
1x 2011 Kuwahara Nova Pro – Red – Was $469.00 now $399.00
1x 2011 Kuwahara Lazerlite Team Pro XL – Grey – Was $899.00 now $699.00
1x Hillbrick Custom Junior – Black – Was $1415.00 Now $990.00
Lizard Skins Lock on grips – Were $35.00 now $25.00
PowerBlock wire beed tryes – Were $35.00 now $20.00
Assorted gloves – Were $25.00 now $15.00
1x Answer Daggers 20" pro in white – Were $299.00 now $249.00
2x Elevn Expert forks – Were $145.00 now $99.00
Assorted Tioga Spyder rail seats – Were $55.00 now $35.00
Assorted Tioga Lock on grips – Were $25.00 now $15.00
Lots more in store all on sale, email or call today for a price.
Also in stock we have a used 2010 Redline Proline Mini for $350.00, used 2011 Kuwahara Nova Pro as new $350.00 and a used custom GHP Pro XL complete bike that is totally awesome and light that cost almost $2000.00 to build for sale at just $990.00, this is one of our team members bikes so it has all the goodies.
email us at bmxedge@ymail.com
02/07 BMX RACER #5 issue release
BMX Racer press release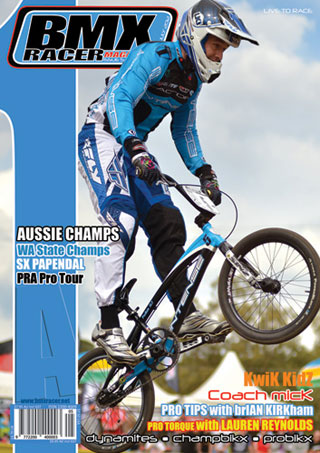 G'day Race fans! Issue #5 of BMX RACER is out now on iTunes and July 6th in Newsagents across Australia!! With Australias newest #1 Senior Elite on the cover, this issue includes the exclusive story on Life Behind Bars Pedal to Medal! 6 years in the making, this awesome doco gets down with our first Olympic BMX pioneers! Check out the trailer on youtube! Issue #5 also includes full coverage of the Australian National Championships, Round 3 of UCI Supercross from Papendal, Pro Skills with Aussie Olympic Team member Brian Kirkham, Pro Torque with Aussie Olympic Team member Lauren Reynolds, Coach Mick and heaps more racing action! The App has 2 extra open days we couldn't fit into the print version! Liverpool Bad Boy Open and for all you old schoolers, some shots from the Retro Easter Classic.

02/07 Identiti BMX Braintree Nationals report
Identiti press release
Last weekend the Identiti BMX Team were back in action at Braintree Essex, for Rounds 6 and 7 of the British National Series. 
As main sponsors of the event, Team Identiti had a big presence off the track, and the Team were ready to make their presence well and truly known on the track too.
As with all outdoor events , it brought some typically unpredictable June weather, but that didn't dampen the racing down one bit.
First up, was Martin 'Oggy' Ogden representing in 35-39 Cruisers. Oggy had a huge crash at the worlds only 4 weeks ago and got 2 broken ribs during the crash so Oggy was taking it a bit easy at the weekend to ensure his points lead stays intact.
Oggy got a 4th on saturday and a 8th on sunday in the Cruiser class. On Sunday Oggy raced in the 20" class to help keep a good standing in the overall points total for the series Oggy came in 13th overall
The Team's youngest ripper Jake Power was up next  in the 15's.  Jake had an unbeaten run going into this race and he wasn't about to let that slip. Jake has so far been unbeaten this year in his age group Jake now leads the points table with a 90 point lead over 2nd place
He was smooth and confident all weekend, winning every single lap both days.  Jake's proving he can win anywhere…. indoors, outdoors, rain or shine.   Another maximum points weekend in the bag!
Last but not least, Identiti's Junior Men rider Michael Cummins found the form we all knew was there.
Michael got on well with the Braintree track and had some good motos and got into the finals but on the 1st turn Michael lost control during a high speed jump and crash hurting his lower back which would then effect for the sunday race. All in all a good weekend for Michael and it was good to see him making the moves to enable him to get into the final
Jake's not the only Power that knows how to win. He has inherited his winning ways from his Dad Pete, coming into this round was always going to be hard for Pete after that huge crash at the World champs only 4 weeks earlier Pete had been off the bike for a couple of weeks and was still not 100%.
But Pete wanted to ensure he kept the top spot and any points he could earn from this round could only help. Pete had some good motos winning a few on each day but in the finals Pete was happy with a top 4 finish rather than trying to push hard and maybe crash again due to not been 100%. The veterans class is a very hard class and with Pete carrying the number 1 board a lot of riders and keen to take it off him for 2013.
What a weekend for Tre this was the 1st weekend Tre was in full team race kit as he riders under the British Cycling jerseys when he is racing at the worlds and European events, Tre had been to the local school on the Friday to talk about BMX and the impact it has had on his life and what it is like to be on the ODP squad for British cycling.
Tre won a few of his motos and was looking good for the final he got  gate 2 so had to make sure his gate was super sharp and fast Tre was in the lead by the 1st turn and raced a good race right to the finish line. Sunday was also a good day too with
Tre coming in 2nd behind his BC coach Marcus.
It was really good having Tre in the team area and during the weekend he signed many autographs for the fans
Team results
Tre 1st , 2nd
Jake 1st .1st
Pete 3rd , 3rd
Micheal 8th , 13
Oggy got a 8th and a 4th
Here is the link to the team video https://vimeo.com/44764547
Team helmet cam of the track https://vimeo.com/44763733
Posted in: Archive