Scot Breithaupt: The history of BMX
Scot Breithaupt is the undisputed founding father of BMX. He was responsible for running the first 'Official' BMX race in California way back in 1970. He's also the founder of the legendary, long time BMX manufacturer, SE Racing. Dubbed "The OM of BMX" in his racing days…even in the late 90's SE still had a cruiser named after him, the "OM Flyer". He is an ABA Hall of Famer, a living legend.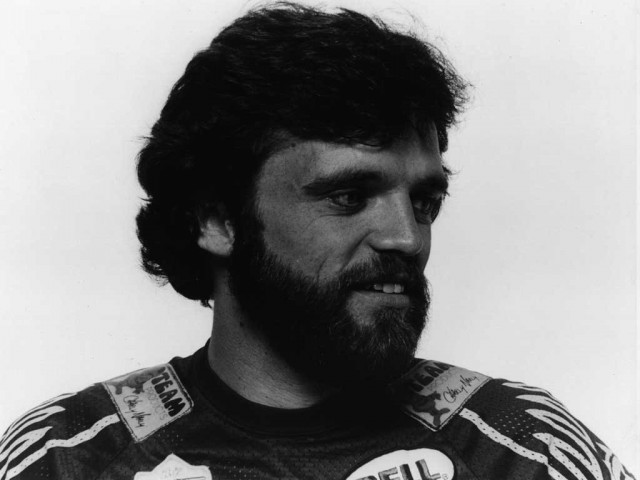 bmxultra.com hooked up with Scot to find out about his story
Part 1: How did BMX begin?
bmxultra.com: Let's get straight to the point, how did BMX begin?
Scot: I used to race motorcross, when I practiced local kids would come out and imitate my jumps. One day I went home got some of my motorcycle trophies and had the 35 kids there each pitch in a quarter. Broke them down into skill classes; beginner, novice and expert. It was kewl, the next week 150 kids showed up!
bmxultra.com: What were the tracks like to start off with?
Scot: The original BMX track was BUMS I in Long Beach, CA, 1970. It was narly. It was a trail that I used for practice on my motorcycle. I rode for the Yamaha factory, as a support rider. The  track was about 450 yards long (1350 feet), we ran two laps. It had a 35 foot high drop-away jump, a mud hole and 8 or 9 other jumps.
bmxultra.com: What is BUMS I?
Scot: BUMS I…there was a second BUMS…BUMSII …was in fields that Bums, hobos, lived in. But it also stood for Bicycle United Motocross Society.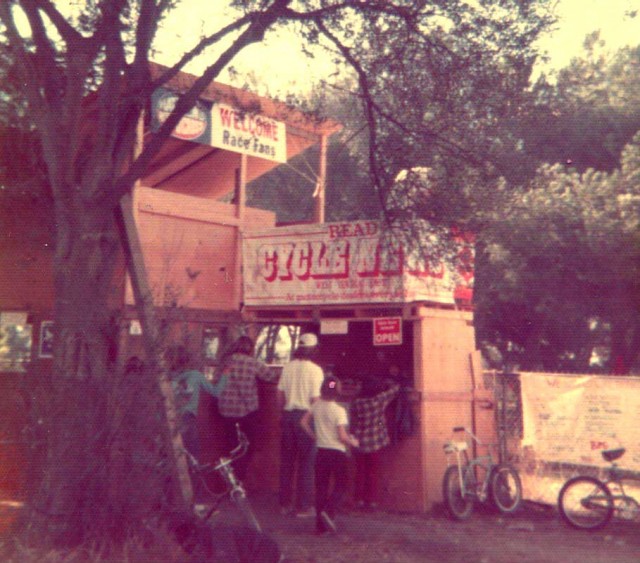 bmxultra.com: What was the date for the first race?
Scot: November, 1970
bmxultra.com: Do you have any original flyers from the first meetings or was the interest generated by word of mouth?
Scot: Word of mouth, but I have flyers too.. some where…and first ever schools too.
bmxultra.com: How many people would turn up to the races in those early days?
Scot: At first 100-150 a week, then it grew from there. I built new tracks all over, by 1974 I promoted the Yamaha Bicycle Gold Cup series and had over 1000 riders at each event! We held the finals in the LA Coliseum, about 16,000 spectators were there, probably the biggest event ever to this day…it was HUGE!
bmxultra.com: Is it the same LA Coliseum they used for the LA Olympics?
Scot: Yup…same place!
bmxultra.com: When did the first BMX association start in the US?
Scot: BUMS (Bicycle United Motocross Society) Based in Long Beach, California, my hometown. The 1st track was BUMS that we spoke about earlier…it was 1970…I had over 350 members within a year… then branched out to other tracks that I created for surrounding cities like La Habra, La Palma, Irvine (Saddleback) and Fountain Valley…all in California.
bmxultra.com: Did you have a big involvement with it?
Scot: I created it, wrote the rule book, made membership  cards and t-shirts. We kept a points system and had our first State Championships in 1972.
bmxultra.com: What was the first major event?
Scot: Father's Day race in June of 1971… and the Nor Cal vs So Cal event in late 71. We had gotten publicity in Parade Magazine and the Silver Shield Bike Shop from Oakland showed up to do battle with Jumpin John Wells, Friendly Fred Thomas and Holeshot Harrigan (Pete). The 1972 BUMS State Championships were spectacular! Bob Hurricane Hannah showed up and we banged bars for all three motos. In the end, I took the win with Bob 2nd and Tom Finvers third. There were many more "Big Events" thru the years until the biggest of all time, an event I promoted throughout the state called The Yamaha Bicycle Gold Cup Series in 1974.
bmxultra.com: At what stage did the pro class kick in?
Scot: I promoted the first ever Pro BMX race at Saddleback Park in 1975… $200.00 purse… big $ back then.. the entry was $5.00 Thom Lund won that day… riding for Rick's Bike Shop.
bmxultra.com: When was the first national series? Did you compete in it?
Scot: First true National series was 1976, sanctioned by the NBA, Ernie Alexander and Suzzane Claspy. It included races throughout Cal.,  Nevada, Colorado, Flordia, Tennesse, New Mexico, Missouri, Ohio, and a few others. The Grand Nationals were in So Cal at the Orange County Fair Grounds. I took the overall #1 title on my trusty FMF team replica, Perry Kramer was second, Jeff Utterback also on FMF was third overall and #1 Amateur. It was awesome !!!
bmxultra.com: How were the trips paid for?
Scot: Sometimes race organizations would pay our way, and of course our sponsors chipped in because they were setting up distribution in those countries. We were the ambassadors of BMX. They had us on local TV shows and lots of newspaper coverage to promote BMX.
bmxultra.com: Over your entire career which countries has BMX taken you to?
Scot: Hmmmm, Mexico, Canada, New Zealand, Aruba, Australia, Holland, Belgium, France, Germany, Chile, Spain, Japan, Taiwan, and a few others. BMX has grown worldwide! But the most exciting tours were in the USA when we took the bus on cross country tours. I never imagined BMX would grow to such huge proportions from a little dirt lot in Long Beach California.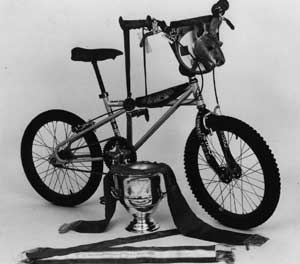 bmxultra.com: Were you able to make a living from BMX in the early days?
Scot: I made a living at it from day one. As a kid promoting BMX to the big sponsorship deals when I won a few titles. I also designed bikes and managed teams like Dan Gurney, Matthews Motocross, FMF and of course my SE Racing crew. As I grew in the manufacturing side of the industry, I hired others to run the team and other functions. I diversified and had many operations going on simultainiously. With great direction and help from guys like Mike Devitt, Gene Smith, Chuck Raudman, Skip Hess of Mongoose and countless others. I owe them all a big thanks.
bmxultra.com: At what point did you decide to retire from racing?
Scot: I retired from racing several times, the first in late 1974 when I shattered my ankle doing a stunt on my motorbike. It was for the cover of a book called "How to win Bicycle Motocross". They said I'd never walk, let alone ride a bike! After 7 months of traction and therapy, I walked with a cane and went to the 1975 Bicycle Industry Trade show and looked for a sponsor. I had 13 offers by the end of the show and chose to go with Dan Gurney and Mike Devitt, it was the start of a life long friendship and business relationship I value and cherrish. Mike is my best friend and mentor.
Distance jumping record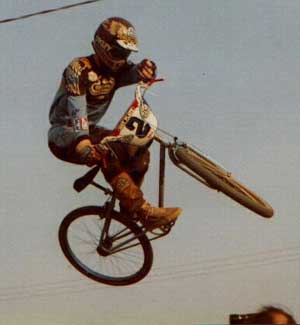 bmxultra.com: You know I still can't work out how you used to jump like that and race with 26″ wheels. It must be like a barge in comparison to todays bikes.
Scot: That's why they call it a "Cruiser", and I used to do some pretty amazing stuff on that bike. Did you know I set the distance jumping record on it?? That's how I named the Landing Gear, cuz I looked like a plane landing when we jumped that day at Corona. Also used that bike for the opening of "On any Sunday II" with film camera duct taped to it.
bmxultra.com: What was the distance?
Scot: 76 feet average for 3 jumps, the third of which I did one handed!! (By accident!.. went 58 feet)
bmxultra.com: How long did it take before it was broken again?
Scot: It was broken by a circus guy 10 years later.
bmxultra.com: How did you get involved with the OAS II filming?
Scot: I was in the first one and knew Don Schumacher, the filmer.
bmxultra.com: Did you have to pedal to the ramp or were you towed?
Scot: Downhill run, 46/13 gearing on a 26″ OM Flyer, 55 to 58 MPH. Yuppers, it was scary, but I didn't tell anyone!!! LOL… I was pumping the bike on the ramp with each takeoff, and launching like a skier, when I yanked so hard on the bars, my right hand came off. I have color slides and film of it somewhere, in fact, the first Bob Haro video has film footage of it, do you have that video??
The early manufacturers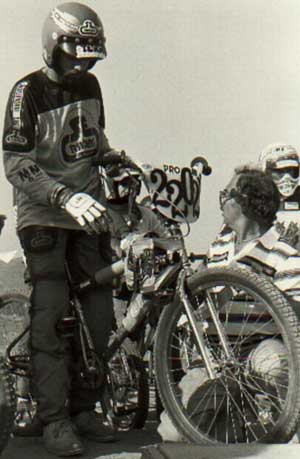 bmxultra.com: Getting back to the LA Colosseum event…there must have been big money and support in BMX back then…who were the biggest supporters of BMX in those early days?
Scot: Mongoose was brand new, they had a few wheels out there. Yamaha was of course the biggest. They gave me the budget and personnel
to promote and conduct the events. They also paid for the portable track I designed, others included Matthews Motocross, Webco, and D&L Trickray. (Owned by Uni-Filters, a motorcycle company.)
bmxultra.com: How long did it take for companies to manufacture BMX specific gear?
Scot: Mike Devitt of SE fame was the first, he was a partner in a company called Bike-Ette, they made Bike racks, then fenders, stems, bars, banana seat braces, etc…oh yeah and fake gas tanks…the rage! [laughter]
bmxultra.com: Who were the first BMX Manufacturers?
Scot: Mike was the first with parts. Webco did the first triangled BMX frame. Murray did the cantilever frames with special bars. Then Matthews motocross, lead by my sponsor, a guy named Gene Smith in 1972. He was instrumental in many of the innovations of that time. He is now a partner in Kool Stop brakes and Child trailers, and joggers…a brilliant bicycle man…and LLLoonnggg time friend!
bmxultra.com: So the stories of Redline and Mongoose being the first werent exactly true?
Scot: No… Redline came out in 74…tubular forks, then frame in 75…Mongoose did Motomags first, then bikes in 75.
Part 1: How did BMX begin
Part 2: The History of SE Racing
Part 3: About the OM
Part 4: The old-school photo gallery
Some Scot/SE links
Posted in: Interviews